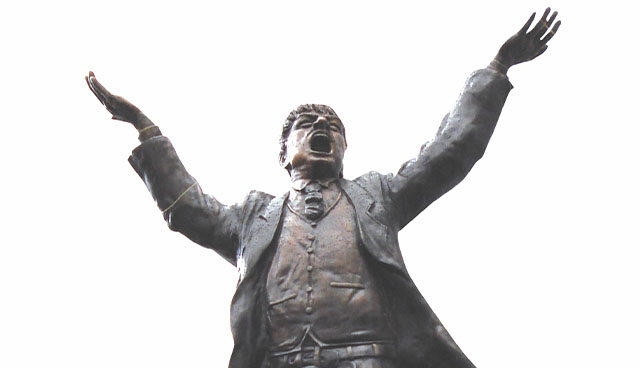 Although successive Irish governments have repeatedly signed up to and supported a Just Transition, there has been a failure to date to reflect this commitment in policy and in the official response across affected communities, writes the Irish Congress of Trade Unions' Macdara Doyle.
Ireland signed the 2015 Paris Agreement – which spoke of 'the imperative of a Just Transition' – and more recently we attached our name to the Just Transition Pledge that emerged from COP26.
As a member of the International Labour Organisation (ILO) since 1923, Ireland is also party to the crucial guidelines drawn up by that body on the implementation of a just transition.
As a global, tripartite body comprised of trade unions, employers and national governments, guidelines that emerge from the ILO tend to reflect a significant degree of international consensus. The United Nations has called for all countries to embrace the ILO guidelines "as the minimum standard to ensure progress and decent work for all".
This global framework embodies a number of key components, with respect to the transition process, social dialogue, the creation of decent work, access to appropriate skills training, timely and proactive interventions in regions or industries, enhanced social protection for worker, and communities impacted by the low carbon transition.
The newly formed Just Transition Alliance is now seeking to ensure that official commitments match policy and practice, in communities across the country. Founding members of the Alliance include; Irish Congress of Trade Unions, SIPTU, Fórsa, Friends of the Earth, Stop Climate Chaos, and TASC.
We need a just transition to protect and create jobs, reduce emissions, enhance living standards, safeguard and restore biodiversity, and generate new opportunities to help build sustainable, resilient communities across the country.
Job losses and lower living standards are not the automatic outcome of the zero-carbon transition. Rather, they result from bad planning and poor policy. The fastest, fairest, and most effective transition is one that is inclusive, protects workers and communities and delivers new opportunities for all.
The concept of just transition emerged from within the global trade union movement and provides the most comprehensive framework to deliver the carbon transition. According to the International Trade Union Confederation (ITUC):
"A just transition secures the future and livelihoods of workers and their communities in the transition to a zero-carbon economy. It is based on social dialogue between workers and their unions, employers, government, and communities. A plan for just transition provides and guarantees better and decent jobs, social protection, more training opportunities, and greater job security for all workers affected by global warming and climate change policies."
To date, the experience of the low carbon transition process in Ireland has been overwhelmingly negative.
While extraordinary sacrifices have been demanded of peat workers and Midlands communities, this has not been matched by the required supports from government or state agencies, in a manner consistent with just transition. This contrasts sharply with far more positive experience of transition for workers and communities in Spain, German, and Australia, for example.
Unless this is addressed the transition process risks becoming synonymous with job loss and lower living standards and will lead to an erosion of worker confidence and public support. To do so, policymakers must adopt the language and the substance of just transition.
The first step is to establish a National Just Transition Commission, based on social dialogue and comprised of representatives of government, trade unions, employers, affected communities and civil society. The Commission would be tasked with developing the national framework for just transition covering the entire economy, in line with the ILO guidelines.
While the Climate Action Plan commits to creating a commission, the schedule set out in the CAP means it would not happen until late 2023.
Ireland is already a just transition laggard and further delay will do irreparable damage to the process here. Scotland established a social dialogue-based Just Transition Commission in 2019. It delivered its blueprint in 2021 and Scotland now has a Minister for Just Transition, Employment and Fair Work charged with overseeing that plan. We're still waiting.