Technology
Towards an artificially intelligent Ireland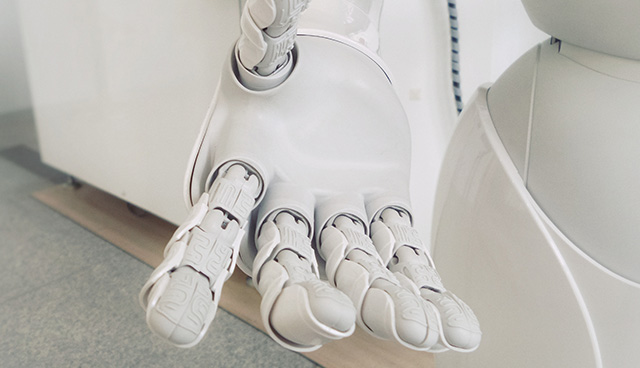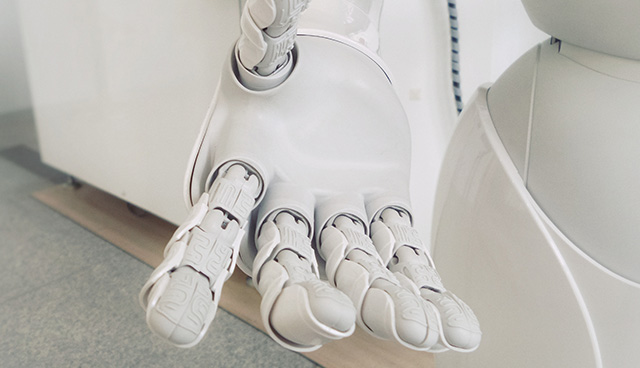 In the context of a fresh European strategy around AI, eolas examines the potential for progress in Ireland.
For much of its 50-year history, Irish research and development of AI has been carried out on a siloed, categorical basis, with little communication between disciplines. However, announcements made in December 2018 by the European Commission signal that greater collaboration between the studies will receive future backing via a new overarching strategy and funding model. Such a strategy may mitigate against Ireland's lack of public policy around the issue.
A fresh strategy
The strategy for "AI made in Europe", endorsed by the European Council in June 2018 outlines the Commission's objectives of enhancing the impact of investment in the technology, exchanging best practices internationally and enhancing the EU's ability to compete globally. The plan, which proposes more collaborative activity between each of the member states, including Ireland, also seeks the cooperation of Norway and Switzerland in four central areas: increasing investment; ensuring trust; fostering talent and making more data available to those involved in the development of the technology. Indeed, stronger coordination is highlighted as an essential criterion in Ireland's ability to deploy competitive AI.
Prioritising key areas such as transport, energy, security and healthcare, the overarching AI strategy will seek to advance the EU's AI offering through four joint actions.
The maximisation of investment through partnership: The plan, through greater coordination of investments, forecasts at least €20 billion in public and private investment, with the same figure matched over the following 10 years. The plan also notes an investment of at least €7 billion from Horizon Europe and the Digital Europe Programme in AI, which will be included in the next long-term EU budget (2021-2027). Partnerships will be encouraged via joint national AI strategies, an AI scale-up fund and a new European public-private partnership.
The creation of European data spaces: The strategy proposes the creation of common European data spaces, which it claims will "make data sharing across borders seamless", whilst ensuring full compliance with the General Data Protection Regulation (GDPR). Shared datasets are highlighted as being particularly useful in the field of healthcare, with a common health data base wielding the potential to anonymise medical scans, notes and statistics.
The nurturing of talent, skills and life-long learning: The harnessing of talent is highlighted as essential to the success of European AI. To address this, the strategy proposes supporting advanced study paths in AI through dedicated scholarships. Meanwhile, the Commission has pledged to continue its support in digital skills and life-long learning. It is also noted that human-centred AI will be better represented through education programmes in outside disciplines, such as Law. The use of a Blue Card system is proposed as a means of retaining and attracting highly-skilled AI professionals.
The development of ethical AI: An ambitious proposal from the European Commission includes the development of an AI which respects fundamental rights and ethical rules. To realise this ambition, the strategy proposes forming a group of European experts from business, civil society and academia. The ethical AI model will be presented to the Commission in March 2019 following extensive consultation with the European AI Alliance.
Notably, the strategy states that it remains open to all non-EU states if they "share the same values", potentially allowing for greater potential for UK-EU cooperation post-Brexit.
Irish potential
The impact of AI as part of a 'Fourth Industrial Revolution' is widely predicted to surpass the impact of each wave of technological innovation and industrial revolution that preceded it. This is a view supported by the World Economic Forum, who claimed in 2018 that work carried out by machines will jump from 29 per cent to more than 50 per cent, providing grounds "for both optimism and caution".
Indeed, the same report notes that whilst 75 million jobs may be lost to automation and AI over the next four years, 133 million new positions will emerge during the same time. Statistics published by the World Economic Forum have bolstered Ireland's need for an overarching policy on AI, as it seeks to implement and take advantage of the opportunities the disruptive technology presents. Significant changes in technology and Ireland's labour market requirements demand appropriate management to prevent a widening of the skills gap and a sector inaccessible to many.
Whilst Ireland lags significantly regarding a public policy around AI, it is leading the way in other respects. The University of Limerick has recently announced a new Master's degree in Artificial Intelligence, which may make some progress on plugging the significant skill shortage in the sector. With a curriculum developed with the assistance of 36 companies already working within AI, the industry is incentivising Irish students to study the concept, with 33 per cent of the course funded through Technology Ireland's ICT Skillnet. Machine-learning and data mining will form core elements of the degree.
Meanwhile, researchers at Sligo Institute of Technology have similarly bolstered Ireland's ability to compete within global AI by pushing research and development into some surprising areas: a European project has seen the creation of 'social robotics' which can offer a high-tech solution to the treatment of conditions such as Alzheimer's and dementia.
AI has been poised to transform how we live, work and do business, and Ireland demonstrates several characteristics which place it in a prime position to lead in future disruption. Indeed, Ireland's repositioning in the world of AI will receive new levels of funding and support through the 'AI Made in Europe' strategy and through the presence of world-leading technology firms on its doorstep, granting it access to a vast set of highly-skilled candidates and resources. Meanwhile, Ireland's geographical positioning between Europe and America, as well as its potential future status as the only English-speaking EU member state post-Brexit makes it a likely hub for future investment in disruptive technologies.