Issues
Three Ireland: Securing value for money for small public bodies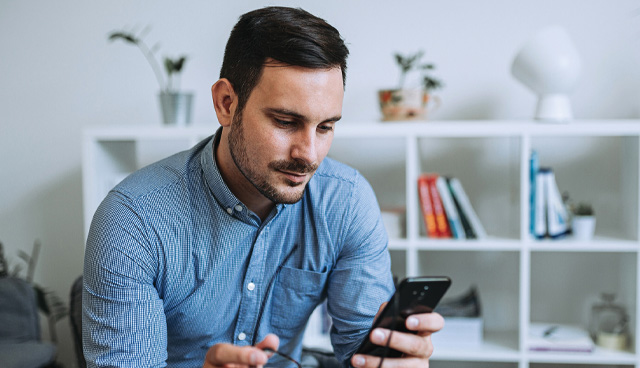 A new direct drawdown arrangement from Three Ireland offers smaller public bodies such as smaller charities, local authorities and education institutions simple access to mobile voice and data contracts. Public bodies who spend €25,000 or less on mobile voice and data can now enter a contract simply by visiting the Three Ireland website or emailing a dedicated account team.
This service is offered under an Office of Government Procurement framework and provides a compliant, value for money solution with a seamless switch from other providers. For smaller public sector bodies (PSBs), procuring relatively small quantities of goods and services in a compliant way can take a great deal of time and effort. For a PSB that might typically have between 10 and 70 employees, the standard process of defining requirements, publishing a tender, and evaluating submissions, could take up to a year and consume a lot of resources across IT, finance and procurement roles.
But under a "direct drawdown" arrangement which is provided under the national framework for mobile voice and data services, any PSB that spends €25,000 or less per year for their mobile voice and data services can enter into a contract with Three Ireland without needing to take on the overhead of a costly and resource-intensive competitive tendering process.
Three Ireland won the right to offer services under the direct drawdown facility offered as part of the Office of Government Procurement Mobile Voice and Data Framework. Direct drawdown is a simple process that's designed to remove much of the red tape involved in tendering for small PSBs. In effect, this direct drawdown provision gives these organisations the buying power of a much larger group, bringing significant benefits in terms of scale, service and cost.
It's the best solution for the PSB buying the service and, ultimately, for the taxpayer.
Value for money
While public procurement frameworks are typically renewed every four or five years, this direct drawdown contract is renewed annually. This means the buyers are guaranteed to get the best available value for money.
Three scored highest in the competition to establish the direct drawdown contract when measured against several criteria including network performance, billing and invoice management, mobile device management, transition and porting and value for money.
Let's look at the criteria in turn. If we take network performance, over the past year, we re-engineered our network in response to the changed working patterns and increased working from home due to the Covid-19 restrictions.
Ireland's fastest mobile network
This network performance has been independently verified by Ookla®, the global leader in fixed broadband and mobile network testing applications, data and analysis which, based on Speedtest Intelligence® data for Q3–Q4 2020, found that Three is Ireland's fastest mobile network. (You can find out more about Ookla's testing process at speedtest.net/awards/three). So, at a time when Covid-19 restrictions are still in place and a return to the office is unlikely for many people in the short- to medium-term, people working from a home office may have access to our enhanced mobile broadband services.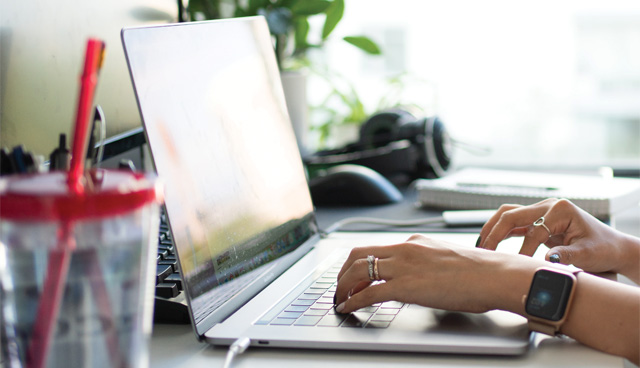 And with 5G now launched, and currently rolling out across Ireland, agencies will be able to take advantage of even faster speeds.
A seamless porting process
When a PSB switches to the Three network as part of the framework agreement, we manage and facilitate the onboarding process. This transition and porting process from another provider's network can involve replacing mobile handsets, SIMs or both, while keeping their existing numbers. We have a dedicated account management team, supported by a service team operating from Limerick, which means that agencies can avail of multiple layers of support to make the switch seamlessly and swiftly.
We can also remove logistical challenges for PSBs by facilitating delivery of devices and SIMs to staff members in a seamless way. This saves the PSB's IT department from having to get new devices delivered to the agency's main office and then manage the process of supplying them onwards, while ensuring an optimal subscriber experience. This is a procurement challenge at the best of times, but especially now while we still face Covid-19 restrictions.
While Three was awarded the contract on the basis of the "most economically advantageous tender", there are benefits beyond price alone in the additional service Three can provide and our extensive experience of the public sector. We can apply this knowledge to help PSBs, because we are likely to have encountered similar challenges before.
For example, we can act as a trusted advisor on issues like mobile security, which has become much more pressing due to the risks involved in remote working. We can suggest security applications that can address the agency's risks around protecting data and securing their staff.
Predictable costs for PSB finance teams
Three also provides a higher data allowance than other operators, so PSBs can be sure they get more for their money. This gives predictability of cost. Now that working from home is much more common, employees are more likely to be using mobile data to connect to conference calls or go online if fixed broadband isn't available. Because our data plans have a large allowance, PSBs can be confident there's no 'bill shock' caused by high data use.
For finance teams, we can import internal cost centres and reporting codes into our billing system. This way, PSBs get high levels of transparency and reporting on their mobile charges, with a full breakdown per user on their bills.
All told, this is a prime opportunity for PSBs to take advantage of the fastest network in the country, which is also the largest carrier of mobile data in Ireland; more than all other mobile networks combined.
Any PSB that spends €25,000 or less each year on their mobile voice and data can take advantage of everything this framework has to offer by simply contacting the dedicated account team at framework@three.ie or visiting the Three website at Three.ie.