Economy
The Wild Atlantic Way: leveraging positive brand associations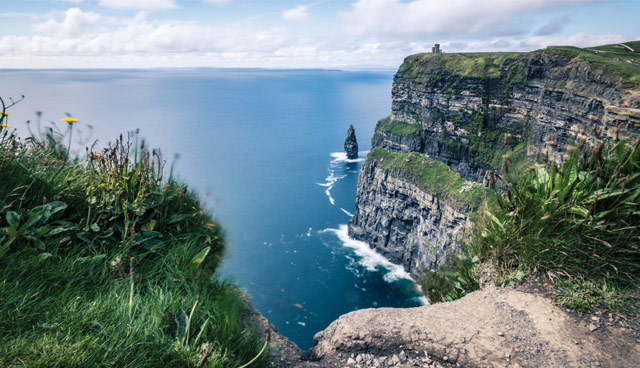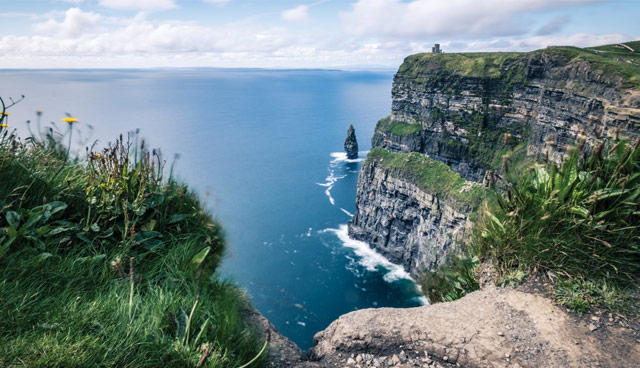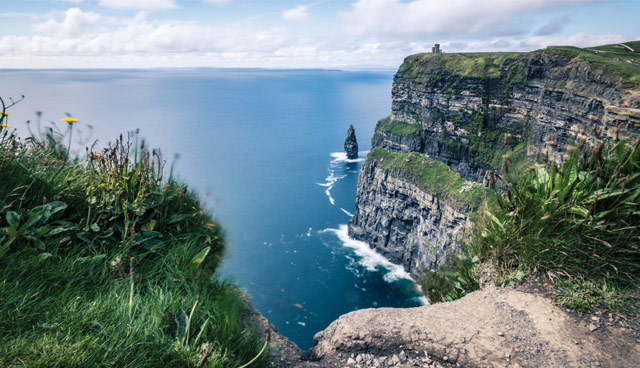 Travel 2.0 has transformed branding and visitor reviews now constitute an influential and powerful component in consumer decision-making processes. Ann Torres and Eileen Kennedy of the JE Cairnes School of Business & Economics, National University of Ireland Galway, explore branding and the Wild Atlantic Way.
The Wild Atlantic Way, the scenic driving route that sprawls the length of Ireland's west coast, has become synonymous with Irish tourism. It is the longest defined coastal route in Europe, spanning 2,500 km. Its brand is defined by stunning scenery and an authentic experience of life shaped by the unforgiving seas pounding against the edge of Europe. There are numerous recommended stops along the route, as well as lesser known 'hidden gems', which are revealed to tourists via the Wild Atlantic Way website or visitor app. The app and the brand's excellent incorporation of user generated content (UGC) via social media makes the Wild Atlantic Way particularly popular with digital travellers.
Thanks to a €10 million initial capital investment in 2014 into the Wild Atlantic Way and a further €3.5 million investment the following year, 2015 was a record year for overseas visitors Ireland. Numbers have continued to improve with total tourism income projected to reach €6 billion for 2018. In addition to attracting tourists autonomously, the Wild Atlantic Way profoundly effects destination branding in Ireland, influences consumer experience, and provides an opportunity for hospitality marketers to leverage the Wild Atlantic Way brand to complement their own marketing and branding efforts.
The advent of 'Travel 2.0' for travel research and experience pre-consumption has shifted branding power from marketers to consumers and influencers. TripAdvisor.com is recognised as a hub for the travel influencer. Reviews posted to the travel review site have become a powerful form of electronic word of mouth (eWoM). Word of mouth is a highly influential factor in purchase decision-making, which traditionally was limited by personal connection, geography, and language.
However, an electronic network for such interactions means an influencer's reach is extensive. By TripAdvisor's own account, sites which bear its brand make up the "largest travel community in the world, reaching 350 million unique monthly visitors who access 320 million reviews and opinions covering more than 6.2 million accommodations, restaurants, and attractions". Interestingly, the trustworthiness of word of mouth is only minimally diminished when the conversation moves to the online arena, regardless of whether online peers have any connection in the physical world. Hence, eWoM provides a cost-effective and efficient way for a brand's reputation to spread through credible online channels.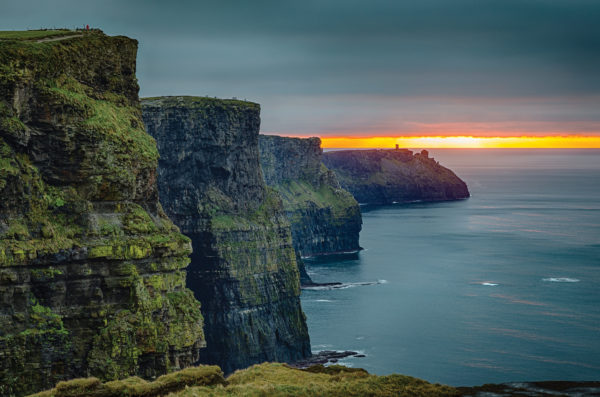 Reviews form an influential and powerful part of any consumer decision-making process. In tourism, the personal opinion and experience is especially valuable when it comes to reviews and assessment. Consumers take an active role in the post-consumption of their experiences by sharing stories, emotions, and thoughts through their behaviour. In doing so, they extend the experience to people who are not present during the process.
Holidaymakers who have absorbed the brand message of the driving route will reiterate the language and key selling points in TripAdvisor reviews. Therefore, opinion leaders who are exposed to and internalise the brand voice, repurpose its language and key selling points into the sharing of their experiences.
Netnographic research (i.e. ethnographic analysis of online content) conducted at NUI Galway analysing 46 TripAdvisor reviews for 48 hotels along the Wild Atlantic Way sought to determine the extent to which community influencers introduced Wild Atlantic Way terminology into their reviews unsolicited, and how powerful is the messaging.
Similarities between the reviewer and potential holidaymaker play a key role in influencing purchase decisions. As readers browse, they form a 'tie' or loose connection with the reviewer and it is this connection which plays a part in forming opinion leaders. Therefore, anyone who writes a review with sufficient detail to enable a reader to form a tie can readily become a community influencer. The reviewer assumes the position of opinion leader and disseminates product or service information to opinion followers in their online network.
Reviewer opinions of the Wild Atlantic Way are overwhelmingly positive. Interestingly, many reviews referencing the route are not written specifically for the Wild Atlantic Way, but rather for hotels along the way. Consumers offer unprompted mentions of the route as an added asset to their hotel stay. By leveraging the Wild Atlantic Way's branding, hospitality managers and marketers can employ eWoM and opinion leadership to capitalise on positive reviews from key influencers to improve their own brand image.


Destinations offer tourists an experience. In the case of the Wild Atlantic Way, while the location on the West Coast of Ireland is the unifying factor, the wild and rugged visual experience is what defines the brand. A key contributor to the creation of positive associations for the route is a distinctive location, creating a unique image. With the wealth of destinations available to visitors seeking a European holiday, destination branding as a part of the Wild Atlantic Way allows a tourism company to craft a recognisable, well-defined character.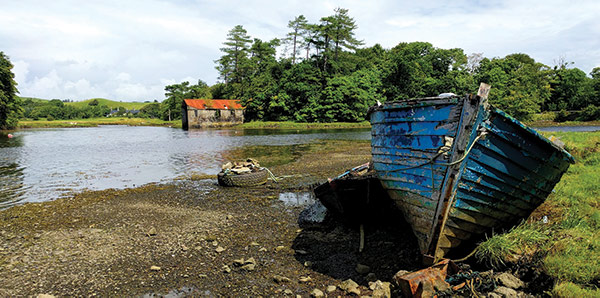 To what extent are hospitality providers located along the Wild Atlantic Way amalgamating the brand into their own identities? A review of the Facebook pages for 23 hospitality providers, primarily B&Bs, revealed the majority of Facebook marketing posts relate to the B&Bs themselves, accounting for 36.5 per cent of the total number of posts analysed, followed closely by area posts at 31.7 per cent. From an assessment of reactions, shares, and comments, area posts generated more positive comments and engagement than generic posts about the accommodation providers. Since the Wild Atlantic Way's emphasis on the scenery and experience of driving the route is entirely area-based, its social content can effectively be adopted to increase engagement with the B&Bs' Facebook pages and increase the value of the content posted there. Additionally, marketers can share or repost content from the route's official pages in order to align their brand image with the Wild Atlantic Way and also to decrease the amount of time and energy spent developing content. B&Bs promoting the Wild Atlantic Way on social media also have the highest number of Wild Atlantic Way mentions within their TripAdvisor reviews. There is a 75 per cent correlation between Wild Atlantic Way Facebook promotion by B&Bs and Wild Atlantic Way messaging appearing in their TripAdvisor reviews.
By tying in to the positive brand sentiment surrounding the route, hospitality marketers encourage additional positivity in their TripAdvisor reviews. Hotels and B&Bs creating associations with the Wild Atlantic Way increase their own reputation by linking their brand identity to another well-known and positively perceived brand. Once that connection is made, community influencers are indirectly encouraged to spread that positive association to others through authentic and valuable eWoM reviews on sites such as TripAdvisor. Ultimately, hotels and B&Bs should seize the opportunity to identify with such a popular destination brand and, in doing so, encourage the community of travel influencers to comment positively on their brands as well.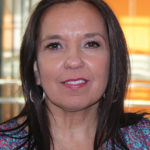 Ann Torres is a marketing lecturer and Vice Dean of Internationalisation in the College of Business, Public Policy & Law at the J.E. Cairnes School of Business & Economics, NUIG. Her research interests include the convergence of strategy, entrepreneurship and marketing practices. Ann obtained an MBA from the University of California, Berkeley and her PhD from Trinity College Dublin.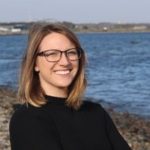 Eileen Kennedy is acting marketing manager of the J.E. Cairnes School of Business & Economics at NUI Galway. Her research interests include social media, higher education and tourism marketing. Eileen obtained her BA from Boston college and her MA from NUI Galway.