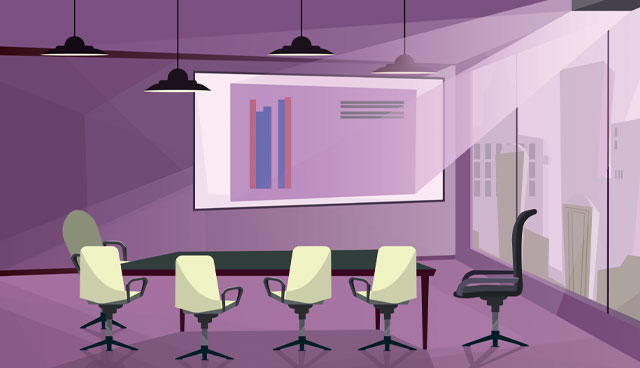 KPMG hosted a virtual round table discussion with key stakeholders in the semi-state sector looking at their role in delivering on the Government's climate change agenda.
How important are semi-state bodies in tackling climate change in Ireland?
Russell
Smyth
KPMG is in the fortunate position of working closely with numerous semi-state bodies across a range of topics, including the climate change agenda.  We consider them as having a key leadership role in this area, helping leverage their considerable asset bases and long-term investment horizons to demonstrate what can be achieved and to encourage best practice across both the public and private sectors.
Brendan
Murphy
Commercial state-bodies have very substantial assets, networks etc. that can be utilised to decarbonise the economy. We're also big emitters and need to play a leadership role by reducing our own carbon contribution. Semi-states, with their engineering capabilities and ability to look long-term, are in a prime position to affect change. From a financial point of view, we've got big balance sheets and therefore the ability to invest, so long as it makes commercial sense. From an Ervia perspective, while gas accounts for 1/6th of Ireland's emissions, we believe that the gas network can reduce the country's emissions by 1/3rd, which would be a very big benefit to the country.
Jim
Meade
Semi-states should be leading on government initiatives, and a big part of this is in plan development. We are the experts on heavy rail and one of the key players in public transport generally, so, we feed into government planning, as do various bodies, in their specific area. I think it's incumbent on us to assist government in developing innovations that highlight the benefits of addressing climate action to the wider public.
David
Dwyer

They have a huge role to play. A significant and tangible step of tackling climate change is renewable generation and using clean electricity to drive the electrification and decarbonising of heat and transport. Getting to 70 per cent renewables by 2030 is a massive step and requires widespread engagement and it needs to be achieved whilst ensuring a safe, stable, secure and affordable network. ESB Networks engage significantly with DCCAE, SEAI, CRU, EirGrid, generators, suppliers, customers and communities to ensure the right balance for change. ESB Networks have the capability to lead through innovation, the development of a future network to address changing needs of customers, communities, ESB and EirGrid.
Michele
Connolly
In the private sector, tackling climate change is starting to be driven by shareholders and regulators. Translating that across, the State needs to take a leadership role, by getting its own house in order, so that it can then lead by example. Semi-states need to be front and centre in addressing climate change within their own businesses, offering leadership to the commercial world on how it can be done in a commercially viable manner.
David
Feeney
Semi-states have significant assets between them and there are different ways we can utilise those to tackle climate change. Currently, Coillte are creating a joint venture with ESB to develop 1,000MW of wind energy on our lands. This is one example of semi-states coming together and there are many similar avenues to be explored through collaborations. Typically, shareholders put pressure on organisations to make changes and sometimes these messages can be mixed but the Government, as a shareholder, is very clear that it wants to see the semi-states tackle climate change.
What specific actions in the Government's Climate Action Plan will you help to deliver?
Brendan
Murphy
Action number one in the Plan relates to the need to target net zero greenhouse gas emissions by 2050. While the country should clearly maximise renewable electricity, we will need a backup for when the wind doesn't blow, and the sun doesn't shine. Decarbonised gas generation will be essential for that. Also, electricity currently meets about 20 per cent of Ireland's energy needs. Even if the country can increase that share to 50 per cent, there will still be another 50 per cent that needs to be decarbonised. We believe that gas (using biomethane, hydrogen and CCS) will be essential to decarbonise that – for heat and transport in particular. Our Vision 2050 document, a strategy to decarbonise the gas network by 2050, is a way we believe we can help the Government achieve that overall ambition.
The shorter term one for us in Ervia, as parent to Gas Networks Ireland (GNI), is working with the Government to help deliver a target for carbon-neutral biomethane on the gas network by 2030. We believe that this is potentially a very significant source of decarbonised gas in the long-term. GNI is supporting the move to get biomethane onto the gas network and also the rollout of Compressed Natural Gas (CNG) which, when combined with biomethane, creates a carbon neutral transport fuel.
We are also working with government on carbon capture and storage (CCS). We've supported the Department's work in establishing an inter-departmental CCS steering committee, which is now running well. We can see a shift whereby in the last 12 to 18 months CCS is increasingly being recognised as a pivotal part of the overall answer to decarbonisation. We are looking at two CCS models. One is to store CO2 indigenously in the depleted Kinsale Gas Field and second is to export CO2 to a new field being developed off the coast of Norway by Equinor. This would be a readymade store for CO2 being captured in power stations or other large emitters. CCS allows Ireland to continue to benefit from carbon free, secure, flexible electricity generation while at the same time enabling the deployment of increased renewable electricity generation.
Jim
Meade
The biggest deliverable for us in the Plan is that we can migrate significant numbers of people into public transport modes, specifically heavy rail in our case. Electrification of the rail network is the single biggest item for us and something we have been progressing. Last year 23 million of our 50 million passenger journeys were on our electric network (DART). If we can get to the point where the electricity is generated through green energy, then we are at a zero-carbon position in regard to those journeys.
The National Development Plan outlines a €2 billion investment in heavy rail, electrifying the Greater Dublin area. We have a plan to deliver that by 2027 but we are also seeking to grow usage numbers in that period with an ambition to facilitate 75 million passengers annually by 2025. If the electrification plan proceeds on course, we would have 80 per cent of all our passenger journeys on an electrified, potentially emission-free network. 
Our other major project is the conversion of our Intercity trains, our biggest fleet of 234 vehicles (with an additional 41 ordered), to hybrids. We've partnered with Rolls Royce on this project and estimate a 40 per cent reduction in the 23 million litres of diesel fuel burned by that fleet currently. In the longer term, we have taken the strategic 
decision that we have ordered our last diesel trains, and that all new trains as part of the expansion will be either electric or battery electric.
"We truly believe that sustainability is a long-term value driver for business and getting the governance and structure right from the beginning is fundamental."
Russell Smyth, Partner KPMG
David
Feeney

Coillte have been tasked with looking at increasing the productivity and size of the forest estate, to improve the capture of carbon. The current forest estate across the country captures around 4.3 million tonnes of carbon per year. We're looking to see how we can support the country, hitting the 8,000 hectares of new forest planted every year.
We're also looking at innovative ways to enhance the levels of native woodland being planted and last year established Coillte Nature, a not for profit entity, focussed on the environment and biodiversity forests. We are currently partnering with Bord na Móna on establishing a Native Woodland on their land. Coillte also has about 90,000 hectares of land and forests focused on biodiversity and this is another real important area of the climate change emergency. We are currently looking at how we can protect and enhance these assets.
From a product perspective, the products we produce from our forest are used in a range of areas from buildings, packaging, lifestyle and energy. Under climate change, the key focus is to ensure these products are used to build green homes and displace products that have a high carbon impact. From a renewable energy perspective, we are developing 1GW of wind projects on our land which will have significant impact on the renewable energy targets.
David
Dwyer

The CAP is fundamentally important for us all and it has the electricity sector at its heart. At the moment, in terms of response to the transformation that's required, ESB Networks is currently planning with the Regulator to agree the multi-billion investment plan PR5 from 2021 to 2025. ESB Networks are addressing some of the key concerns from the Regulator who want the facilitation of an affordable low carbon future. This process causes detailed planning for the infrastructure investment to meet the significant challenges on the way to 2030.
Over the next five years, and subsequent Price Review periods, ESB Networks will have to invest in the reliability of the network to ensure it provides a good service to all users as customer requirements change while the CAP begins to affect their business and domestic usage. The plans need to engage with customers, as customers are central to the success of decarbonisation. Investing in the low voltage network will be different because of the CAP, as this network will have a major role in the electrification of heat and transport. There will also be significant investment into the smart metering campaign, currently being rolled out, which will help customers better understand how they use electricity and take advantage if possible, of moving demand to high wind/low price times.
"While gas accounts for 1/6th of Ireland's emissions, we believe that the gas network can reduce the country's emissions by 1/3rd, which would be a very big benefit to the country."
Brendan Murphy, Commercial and Regulatory Director, Ervia
Michele
Connolly

At KPMG we recognised that we were doing lots of work in the climate changes and renewable energy sphere, but it was distributed across the firm. We collated all these services under one team ('Sustainable Futures') to answer client demands for advice across the broader spectrum of climate change – from strategy through to implementation and monitoring. It's an area we've invested heavily in and will continue to do so. We are equally a firm believer in getting our own house in order. We're in the market at the moment for a new, sustainable building and we also ran an initiative asking all of our staff for ideas, big and small, to enhance the sustainability of current operations. One of the key things that came from that was transportation, getting more sustainable mobility solutions. We are pushing hard to implement the practical things that will make a real difference from our staff and the environment's perspective.
How do you intend to resource the climate agenda and what governance structures are you putting in place?

Russell
Smyth

This is one of the key questions when we meet clients – how they should go about implementing a sustainability strategy and what structures and governance will ensure success. A lot of organisations have historically gotten this wrong, because they form a dedicated sustainability team who end up sitting off to the side, without a voice at the top table. They end up becoming a cost centre and an annoyance. The key advice we give is that if this is going to move from being a CSR agenda to be a key commercial driver of the business, this has to sit at executive or board-level.  The person responsible for driving this agenda has to be a part of the business and embed this into the core strategic decision making of the business. We truly believe that sustainability is a long-term value driver for business and getting the governance and structure right from the beginning is fundamental.
David
Feeney

When it comes to the governance, we have been challenging ourselves to build a model that is not just reporting but is driving change and setting real targets that we measure ourselves against. There are lots of things that are directed toward the climate in Coillte but how do you actually centralise it is the question. We're working now on putting together a framework that will be linked to work NewERA are doing under the CAP that all semi-states will have to follow. What we need to do is make sure we have real clarity on where we can make our biggest impact, set ambitious targets for those areas, and then start to measure it.
"What we need to do is make sure we have real clarity on where we can make our biggest impact, set ambitious targets for those areas, and then start to measure it."

David Feeney, Managing Director of Land Solutions and Venturing, Coillte
Brendan
Murphy

It's very important we place sustainability at the centre of our business. We've set up a Climate Action Steering Committee, which our CEO chairs, to drive that agenda – covering biomethane, CNG and CCS and hydrogen. Our Vision 2050 strategy is about how we plan to deliver on that.  Also, our Board recently approved a sustainability strategy for the company, looking at how we will help decarbonise the economy as well as our own operations – as a big user of energy. It also addresses the need to reduce waste, support biodiversity among other headings in line with the UN Sustainability Development Goals (SDGs).
Jim
Meade

When we think of resource, we have the benefit of the DART expansion programme and so we have appointed a new director of capital investment and within that we have a sustainability team. We have taken resources across the organisation, who were addressing issues of climate action at a sectional level, and all those people have been brought up as one group now. That team is looking at all aspects of sustainability such as biodiversity, recycling, energy management and CO2 reductions. All the business cases that we now bring forward for funding address the sustainability agenda. Sustainability was always important in what we do but now it is also integral to the cost reduction agenda. For example, we're in the market currently for electric trains, which are about 30 per cent cheaper to buy and 50 per cent cheaper over its lifecycle. It's not just something that needs to be done and will have a price tag with it, there's actually significant savings if this is done right. 
Michele
Connolly

Where we see businesses that have proven successful in tackling this, it has had senior board attention. I think it is incumbent on us all to continue to highlight the work that is being undertaken in our organisations and across our client space to demonstrate that this is really being taken seriously in the corporate world. 
David
Dwyer

The climate action plans are/will be embedded into existing and future Price Review agreements with the Regulator. Within those plans there is a programme of work, and this programme of work has a governance structure that reports directly to the directors of the company. Best project management processes and methodologies are applied to ensure there is accountability across the organisation and to make sure the plans that have been put in place are actively monitored and delivered.
In terms of the Innovation Strategy and its eight roadmaps, there is also a governance structure for its delivery. ESB Networks have also set up the Dingle Project to support innovation. The Dingle project involves the deployment of electrified heat, solar PV, battery storage and smart metring across 100 locations in the community. The project gives important feedback both on the technologies and usage from customers and communities. 
"Semi-states need to be front and centre in addressing climate change within their own businesses, offering leadership to the commercial world on how it can be done in a commercially viable manner."
Michele Connolly, Partner, KPMG
What is your organisation's overall strategy in tackling climate change?

Brendan
Murphy

It's about the internal and the external. The external is about delivering on a net zero carbon gas network for 2050 (Our Vision 2050 strategy). Gas is responsible for about one sixth of Ireland's emissions, but we believe it could be used to decarbonise about one third of the economy. We need to ensure that gas can help to decarbonise parts of the economy that electricity cannot decarbonise, working interdependently with electricity – which is increasingly being recognised internationally.  The internal part is our sustainability strategy, decarbonising our own gas and water operations. 
Russell
Smyth

The key for us is developing a framework that brings all of the individual initiatives together into a cohesive strategy, with appropriate baseline metrics and measurable targets. For the semi-states for example, the Government is keen that there is a common approach and methodology adopted across all semi-state bodies, and alignment to key reporting metrics, such as the UN Sustainable Development Goals, which will ultimately assist government in its national reporting obligations.
David
Feeney

Sustainability is right at the core of our strategy. As we move more towards the bio-economy and circular economy, forestry will play a vital part in its development. We are trying to ensure that the wider sustainability agenda is captured within the business and forestry can deliver commercial, economic and environmental benefits for society. Our strategy is focused on capturing more carbon from forest, delivering low carbon building products and delivering renewable energy projects. We are also looking at how we decarbonise internally, especially with the supply chain that we rely on.
"ESB Networks have the capability to lead through innovation, the development of a future network to address changing needs of customers, communities, ESB and EirGrid."
David Dwyer, Project Manager, ESB-Networks
Jim
Meade

The key strategy for us is electrification and diesel hybrids, that 70/30 split across our fleet. We want a significant increase in passengers on public transport aligned with a corresponding decrease in privately owned cars, interlinking with all modes of public transport. Iarnród Éireann is currently building on our existing strategy under the National Development Plan to 2027, and expanding our horizons right out to 2040, to align with Project Ireland 2040.
Within this longer-term approach, we believe that consistent funding at modest levels in infrastructure terms, can bring us towards an electrified Intercity network, as well as electrification of other urban rail systems like our Cork Commuter network.
Those are the big-ticket items but there are also small wins; things like recycling in depots, facilities, and around the office, that extra 1 per cent as athletes would say. Looking at the original EU climate goals, we were one of the organisations who hit their 2020 goals, and we did so in 2016, which I think proves that we have long been working on sustainability and have been doing so before it became fashionable.   
David
Dwyer

Our Brighter Futures strategy (2017) is built around the transition to a low carbon energy environment. The CAP (2019) will accelerate the Brighter Futures strategy ambition. In terms of climate change, ESB Networks are focussing on three particular issues. The first is the facilitation of the decarbonisation of electricity to achieve the CAP's target of 70 per cent renewables by 2030 incorporating the additional renewable targets solar (1.5GW), offshore wind (3.5GW) and onshore wind (8.3GW). The further two issues are the needs to facilitate the electrification of both transport and heat. The low voltage network must accommodate EVs for transport and heat pumps for heat. In terms of internal company action plans, there are plans for decarbonising of both buildings and fleet in line with the 2030 Public Sector Targets for CO2 reduction and energy efficiency improvements. Existent and planned investment in buildings and refurbishment of depots will take on modern building efficiency standards. ESB Networks have plans in place to electrify their fleet. Currently there are 70 EVs with some battery-operated forklifts and there are plans to introduce more as the technology evolves.
"I think it's incumbent on us to assist government in developing innovations that highlight the benefits to the wider public."
Jim Meade, Chief Executive, Iarnród Éireann
Michele
Connolly

It goes back to basic SMART management principles. Setting targets that are monitored and measured to ensure that everybody continues to focus on implementation, particularly in light of all the other challenges that are now out there.
We do see the emphasis staying on the Climate Change agenda at the moment, but we need to focus on implementation of the plans that are out there.   
Is there a danger of climate being put on the back burner in light of COVID-19?

Russell
Smyth

I think if we look back to the last recession, there was a point pre-2008 where climate was gaining traction but lost momentum following the crash.  We don't see the same risk this time however – the science is now conclusive, the issue urgent and political and corporate policy embedded While it's true that some industries, such as the airlines will be focused on survival over the next six months and by necessity will have to de-prioritise other matters for a time, overall we remain comfortable that the tipping point has been reached and this is now a fundamental direction of travel for society.
Roundtable Participants
Michele Connolly

Michele leads the Corporate Finance practice of KPMG and is Head of Government and Infrastructure for the firm. She has advised on property, project finance and infrastructure transactions for over 20 years. Her areas of focus include semi-states, telecoms, transport, housing, commercial property, healthcare and bank deleveraging.

Jim Meade

Jim was appointed Chief Executive of Iarnród Éireann in May 2018. He had previously been Director, Railway Undertaking since 2013 responsible for all passenger and freight services. Jim leads the management team, prioritising safety for passengers, employees and third parties; provides a quality customer service; strengthens the productivity and performance; and delivers rail's contribution in support of the Government of Ireland's policies on sustainable development.

David Dwyer

David is Networks Projects Manager for Engineering and Major Projects ESB, a position he has held since 2018.  He has been with ESB since 1992 with roles and responsibilities that included Asset Management, Power Station Management, Engineering & Safety Management, Project Management and Strategic Management.

Brendan Murphy

Brendan is Director of Commercial & Regulation in Ervia where he has responsibility for strategy, economic regulation and next generation decarbonisation solutions.  He joined the organisation in December 2013 from NTMA where he was Director of Finance, Technology and Risk.  Prior to that, Brendan worked in ESB where he held a number of roles in finance, treasury, trading/regulation and risk.

David Feeney

David is Managing Director, Land Solutions & Venturing for Coillte. David was appointed Managing Director of Land Solutions and Venturing in September 2019. He has worked in Coillte for over 16 years in a number of leadership roles such as sales & supply chain, resource planning, procurement, treasury and finance. David is a Chartered accountant and has a master's in accounting from UCD and a post graduate degree in IT from DCU.

Russell Smyth

Russell is a partner in KPMG and leads KPMG's Sustainable Futures team, a division dedicated to assisting both public and private sector organisations navigate the sustainability and climate change agenda.  Russell has over 15 years' experience in renewable energy, low carbon fundraising and project finance transactions, as well as corporate sustainability and decarbonisation strategy.