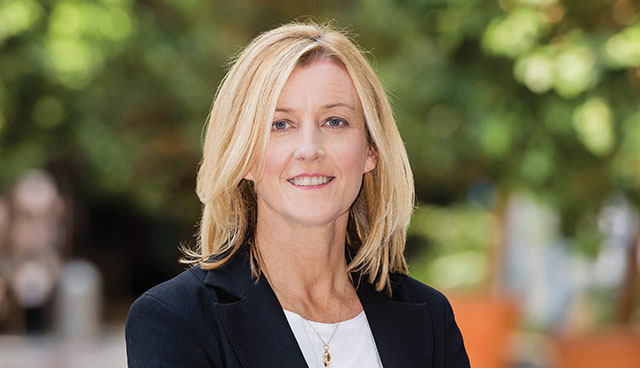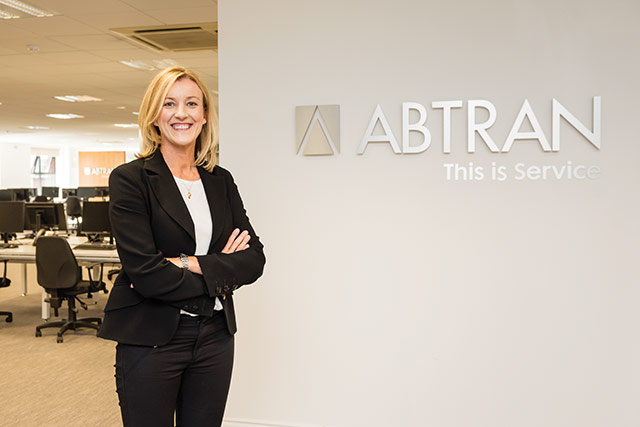 Abtran's Director of Digital Service and Data Analytics, Aisling Deasy discusses with Owen McQuade the impact of the rise of the digital customer on delivering services and how to manage change in the era of digital services.
"With digital everything has changed and at the same time very little has changed," contends Aisling Deasy who is responsible for Abtran's digital service delivery. The "customer journey" has been transformed through digital but at the same time much of the basic values the company has around customer service, compliance and managing the safety and security of customer data, are still very valid. "Digital is pervasive across everything we now do and how we do it."
Abtran is a leading provider of customer and business process management services in regulated markets. It has always been a customer centric organisation that has put the customer at the centre of its service and delivery models. "The progression to digital has been natural for us as digital is all about making it easier for the customer and that has always been central to our service design principles from the outset," explains Deasy.
When asked: what has changed? She replies: "The role the customer now has in the decisions organisations are making about service design, and indeed in the wider decision-making processes." Digital is also impacting directly on companies' change programmes. Traditionally they would have used business cases to inform change plans and continuous improvement programmes, which were largely based on performance metrics and these were in turn translated into what the customer needs. "The big shift now is being able to listen to the customer directly. Whilst there has always been 'voice of the customer' programmes, digital has fundamentally changed this and has allowed us to go directly to the customers themselves. There are now many ways to do that, with many sources of data that have given us a full view and understanding of customer needs," she adds.
Abtran provides an ongoing digital listening service for clients, "whereby we listen across social media sites and forums to understand what customers are saying about clients' services and their brands – their expectations and also their frustrations and ultimately what they are looking for from a service provider or product."
Abtran also uses customer journey maps that detail the actual experience of customers. These maps try to expose "points of high effort or drop-out" that customers encounter as they engage with our clients. Bringing all those disparate data sources together is particularly powerful and that includes data internally through the listening service and also from the engagement of Abtran staff and client staff who have insight and experience from their daily interaction with customers and coupling it with advanced analytics to move from historic and diagnostic approach to a prescriptive and predictive approach. "That will help us influence things proactively, rather than just be reactive," she says.
Abtran also uses a lot of external data sources such as demographic and geographical data to tease out any trends. "This all leads to a much more definitive view of customer behaviour and therefore better decision-making."
Digital also provides insight by going beyond the focus on individual customers to engaging with communities of customers. Social media has seen new ways by which customers are influenced.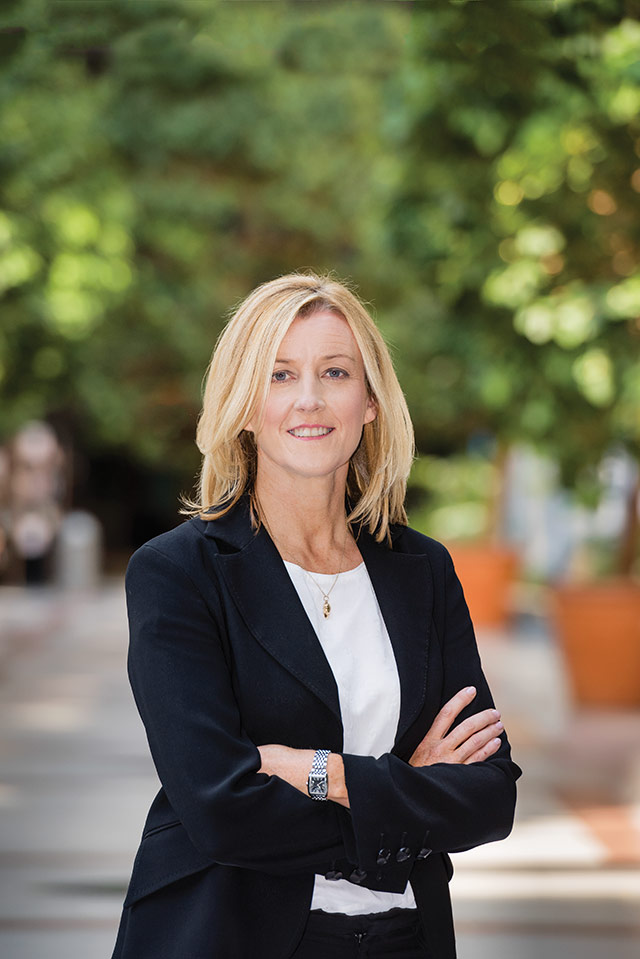 Another development that Deasy highlights is the dramatic increase in the pace of change. In the new digital landscape, in order to be able to meet customers' expectations an organisation needs to be able to change much quicker than before. The success of the digital business model is driving much of this change, as is the proliferation of digital devices. Established organisations using traditional channels are now looking externally for benchmarks of customer services. "The big challenge is then to change internally to meet those high expectations from customers. We have been on the digital journey for many years now and another paradigm shift has been the rise of the digital worker, which has meant changing things internally and to how we work."
Abtran has achieved this in a number of ways including the development of its own suite of mobile apps for its staff. The types of services that they need to do their job is now available in a mobile environment and that gives them access to their schedule or the ability to be able to connect with colleagues.
By using this new platform, Abtran's 2,000 staff across multiple locations in the UK and Ireland will be able to share experiences.
In addition to the mobile apps it is rolling out cloud-based collaboration tools on the Microsoft Office 365 platform that gives them mobile access to what had previously been office-based services. The collaboration is two-way and allows information to be given to employees but also allows staff to share their experience in dealing with customers and their insights into customer needs.
Digital progression
Traditionally Abtran was known as a contact centre operator. "The core of our initial business was the phone channel and over time we have evolved from phone and post to email and more recently to supporting online self-service. Regardless of which channel it still comes down to engaging with the customer. There is a driver for contact – customers contacting us – and we try and harness our insight, awareness and deep understanding of customer needs – using digital technologies for two-way engagement such as leveraging mobile and video has been a recent focus," observes Deasy. One of the newer apps for Abtran employees uses a video-based 'voice of the customer' which allows agents to make videos of their customer experiences and share short clips with colleagues.
"Our core values are still valid and relevant. The customer has always been at the centre of everything we do. Digital is all about making it easy for the customer and that is reflected in our values – making it simpler for the customer, being open to change and how we deliver service and staying connected. Our core values at Abtran are even more relevant in the digital era," emphasises Deasy.
The role of the contact centre has changed. For many years it provided a customer engagement service, "more of a traditional call centre service". The role has evolved into ensuring customers have access to services and that there are better outcomes. The role of the contact centre is now to support clients and their customers and to intervene when they encounter problems. The digital revolution has seen a shift towards customers self-serving, with access from any location, with any device. "We now support customers in how they self-fulfil or self-serve and it is not about interacting in order to deliver a service. It is now more supporting them doing the transaction rather than doing the transaction for them."
"Instead of reacting or responding we are now there to support the customer and the changed role is much more proactive. We are constantly monitoring, listening and analysing data in real time to understand what customers are doing and to prompt them to get the best service."
With its experience in serving the digital customer, Abtran is an obvious partner for organisations to transition to digital service models. There are two key areas in such a transition. The first is a fundamental understanding of customers through listening and monitoring services and analysis to get really "deep" insights. The other aspect is supporting clients to be able to change and change at pace. That comes in many forms. Abtran has a wide pool of practitioners with experience across several sectors and service lines. The organisation works with clients on service design and the implementation of the delivery of services. It is also about managing any disruption and maintaining service levels through periods of change. Deasy explains: "We have experienced service staff to support clients during such periods. We have also experience of delivering large training programmes to upskill staff in high contact, high volume environments. We also support the change process with systems design and implementation. We provide enabling techniques for service operations. Abtran has its own core customer engagement platform which can be used to augment client systems."
Change
"Everything has changed and at the same time very little has changed. Our core principles are still relevant, if not more so.
"The role of the contact centre has changed and continues to change. Understanding the customer is still key but how we capture the data has changed and the ability to use that insight into changing things has really gathered pace.
"Our clients now need open and flexible structures to change and to change quickly and easily. There is no point in having insight and not being able to change to take advantage of it. That is the reality of the new digital landscape," concludes Deasy.
Profile: Aisling Deasy

Cork-born Aisling Deasy is Director of Digital Service and Data Analytics at Abtran. She has 20 years' experience in the delivery of technology-enabled solutions and change programmes for large organisations. Since joining Abtran three years ago Aisling has been involved in several large set-up and transition service programmes. Before joining Abtran she worked for leading international consulting companies.

Aisling's interests outside work are "balancing parenting duties and an interest in sport and trying to stay healthy and active".