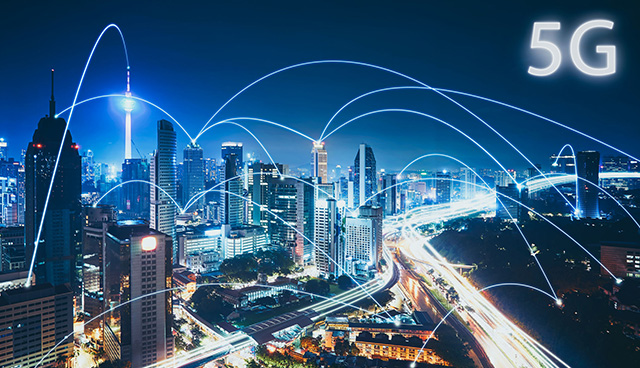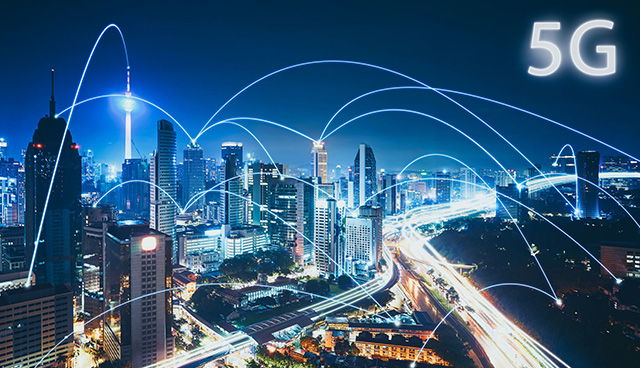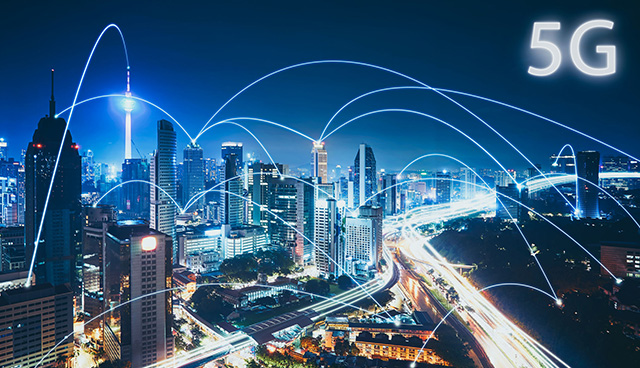 Following the testing of 5G in Ireland, eolas explores its potential advantages and the impact it could have on connectivity.
The Internet of Things and rapid emergence of connected homes has changed the landscape of the wireless system. Like its predecessors 3G and 4G, 5G is being built to accommodate the variety of devices that need to connect to the internet mobily. However, while the main focus of 3G and 4G was on increasing speed, 5G is as much about reliability and latency as it is about giving another speed increase.
This is because the variety of devices now needing mobile internet connection is growing at a rapid pace. Where previously phones and computers were the device of choice, the Internet of Things (IoT) means that now eCars, home appliances and wearables are just some of the technology that will be seeking to connect continuously to the web.
The theoretical speed of 5G is 10,000 Mbps, compared to 4G which current standards show has the potential to offer Mbps. However, handsets are not expected to be the initial target market of 5G. To date, here are no handsets capable of taking advantage of 5G speeds and manufacturers are unlikely to create new models until standards are defined. It's expected that 2019-2020 will see the first use of 5G, likely to be in routers.
Uses
In theory, 5G has the potential to empower emerging concepts such as smart grids, smart cities and smart homes. Automatic vehicles are a prime example of the type of technology that can take advantage of full advantage of instant access speed to online services. This is also the case for the technology associated with smart cities such as traffic control, public transport systems and real-time service updates.
However, while the upgrade to 5G provides increased opportunities, it also has its sceptics in Ireland. These are largely based on the performance of 3G and 4G and the until-now failure to bridge the urban/rural divide.
Existing 3G and 4G licences were only required to cover up to 90 per cent of the population, with no geographical coverage requirement. While Communications Minister Denis Naughten has previously indicated that a 100 per cent geographic coverage might be required of the next mobile license to come through government, the commercial unviability of this obligation would likely make it unattractive to operators.
ComReg published the preliminary results of the award of spectrum in the 3.6 GHz band in Ireland, paving the way for future 5G services in May 2017. The spectrum was offered on a regional basis, dividing Ireland into nine regions (four rural and five urban), to facilitate coexistence of mobile and fixed wireless access services (for which the spectrum is currently being used). A total of 350 MHz was offered, using a TDD band plan in two frequency ranges separated by a frequency block currently allocated to state services. In each region, 66 lots were offered: A single 25 MHz frequency-specific lot below state services (the A-lot); and sixty-five 5 MHz frequency-generic lots above state services (the B-lots).
Licences will last for 15 years, expiring on 31 July 2032, and are subject to annual Spectrum Usage Fees.
The auction concluded with all of the available spectrum being allocated to five winning bidders, who will jointly pay around ⇔78 million (including upfront fees established in the auction and annual spectrum usage fees):
1 Airspan won 25 MHz in the rural regions and 60 MHz in the urban regions, at a price of ⇔9.64 million.
2 Imagine won 60 MHz in all four rural regions, paying ⇔9.77 million.
3 Meteor has been awarded 80 MHz in the rural regions and 85 MHz in each of the urban regions, for a total of ⇔15.66 million.
4 Three won 100 MHz across all regions for ⇔20.37 million.
5 Vodafone was awarded 85 MHz in the rural regions, and 105 MHz in the urban regions, paying ⇔22.73 million.