Technology
The mobile revolution – transforming how we do business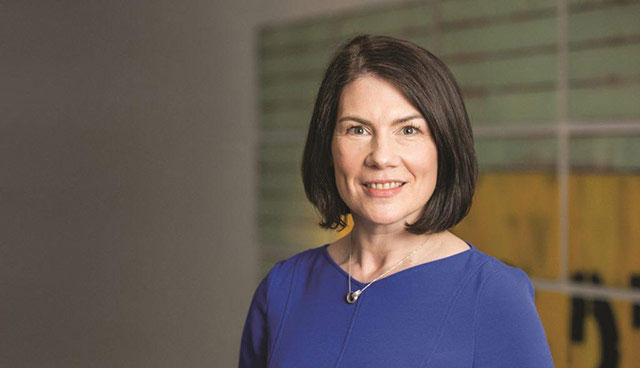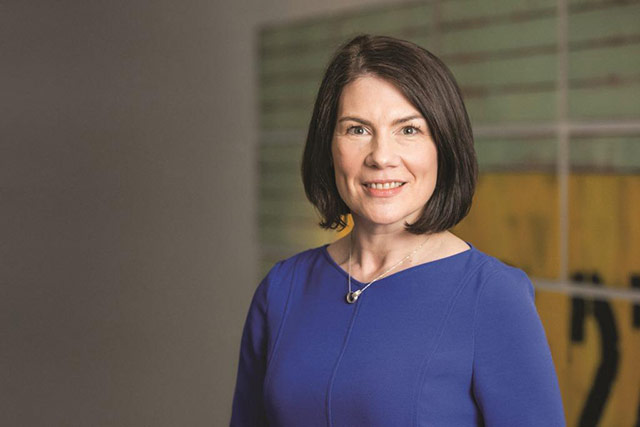 Like no other technology, mobile has transformed how we do business. Its influence has infiltrated every aspect of business operations. Internal communications, customer service and engagement, mission critical applications, sales practices, work environment and countless other elements have been changed completely.
It's a mobile world and with each new service, product and new town reached by our constantly expanding network, we're honing our offering to businesses, providing them with the communications infrastructure and services they need to be successful in this changed landscape.
We own the largest and most advanced network in the country, and we're the only operator to own and manage both fixed and mobile networks. Our total network capability is unmatched in the market, and our mobile network is Ireland's fastest mobile data network, according to Switcher. Further independent testing by RootMetrics© named eir Mobile as the number one network in Limerick for overall mobile network. The tests also showed that no one beats eir Mobile for reliability and overall network performance in Cork.
Committed to innovation
We know mobile is a critical business channel for our customers. This means that mobile network performance is more important than ever. Our priority is extending our 4G coverage to make sure more businesses around the country can benefit from its superfast speeds. We're on track to deliver 90 per cent 4G coverage this year and 95 per cent 4G coverage by April next year.
Our goal is to continuously evolve and bring new capabilities to our offering. We've been able to do that through strategic partnerships with cutting-edge companies like CWSI, a speciality enterprise mobility services business. Working with CWSI, we deliver mobility applications like MobileIron and AirWatch to secure mobility access, and Wandera to minimise mobility risks. These applications will enable businesses to safely use mobile to increase effectiveness, reduce costs and gain real competitive advantage.
We've also moved into the Internet of Things space with a partnership with Asavie. The partnership means our offering now includes machine-to-machine (M2M) connectivity solutions. We have launched IoT Connect, a platform that businesses can use to connect assets in the field to the internet and collect real-time, intelligent data that can be used to drive innovation and improve business decisions.
These partnerships and our pledge to continue to invest in our network, as well as our innovative products and services highlight just how much we're committed to the mobile revolution. We want to help more of our customers grab hold of the mobile opportunity with both hands.
Mobility projects in the spotlight
We worked with courier service Nightline to deploy tablet devices in all cabs of its fleet of vans. By equipping its drivers with connected tablets the company completely transformed its business. Drivers can now provide real-time information on the status of a delivery to customers. Customer service has been transformed while productivity and efficiency has also significantly improved.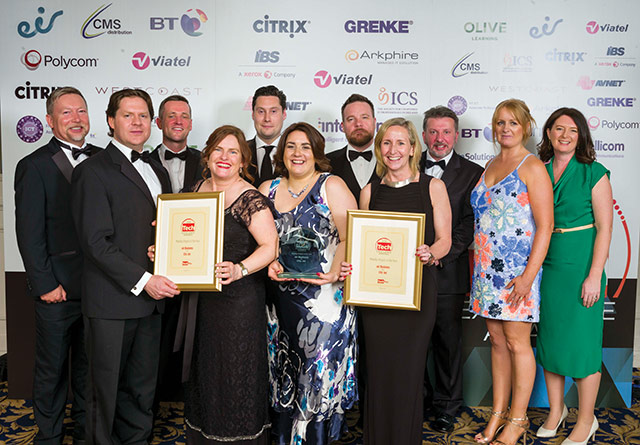 Our work with CityJet has been recognised at the highest level; we were awarded Mobility Project of the Year at the Tech Excellence Awards. The project broke the boundaries of innovation. We worked with the airline to implement the Electronic Flight Bag fleet wide. The Electronic Flight Bag digitises all the documents and manuals which, by regulation, must be carried onto the aircraft flight deck and allows vital information to be accessed via dedicated software applications on an iPad. With Electronic Flight Bag CityJet has been able to reduce costs associated with paper, printing and ink, and the delivery of specific documents to its pilots all over Europe; reduce the weight on each plane by over 100lbs per flight, which converts to a reduction in fuel consumption; and the mobility of the platform shortens CityJet's timelines for opening new flight bases and has enabled real business growth through the opening of new routes.
Fully-managing a project like CityJet's Electronic Flight Bag is where eir Business really shines. With our team of technical experts, ISO certification, SLAs and our advanced Network Management Centre we give our customers the reassurance they need that their network and projects are being capably managed, 24/7.
Our ability to fully-manage large-scale projects is showcased expertly through our engagement with AIB who selected eir Business to outsource the bank's entire telecommunications function. This is one of the most significant ICT contracts awarded in the Irish market in recent years, and represents a major endorsement of eir's capability in the managed service arena. As part of the Service Level Agreement (SLA) our team has full responsibility for the design, implementation and day-to-day management of all of AIB's existing and future telecoms related services in Ireland, Northern Ireland and Great Britain.
This model is proving an attractive proposition to our customers who know that they can confidently hand over the management of their telecoms services to eir Business. We're looking forward to pursuing these opportunities in the future.
Passionate about new opportunities
Innovation is the cornerstone of our investment, partnerships and future plans. We're passionate about tapping into the innovative spirit that's so abundant in Ireland. To support the drive for digital innovation in government, eir Business has signed up as a sponsor of HealthTech, a new pre-Accelerator programme run by NDRC, in Dublin's Digital Hub, and e-Health Ireland (part of HSE).
The goal of the programme is to identify digital technology ideas that have the potential to disrupt and solve global healthcare challenges, and that has really hit home with us at eir Business. With our 90,000 business and Government customers we're seeing every day how technology can create real efficiencies and help companies to truly innovate.
We're committed to connecting people to the things that will make a real difference to their business. We invested €1.3 billion in the last four years with a commitment to investing a further €1.2 billion. We're trusted by over 90,000 business and Government customers and our partners to understand and deliver solutions that are at the heart of enabling Irish businesses to succeed, both at home and abroad.
We're living in a very exciting time where innovation is around every corner. As Ireland's largest telecommunications provider we understand our responsibility in helping Irish businesses embrace technology and innovation. We know that for any effective change or innovation to take place realistically it's going to involve some level of connectivity, whether it's mobile or fixed. And that's where eir Business comes into the story: we're the foundation stone around that connectivity. And we're committed to that role, now and in the future.
Phone: 1800 255 255         
Web: www.eir.ie/business