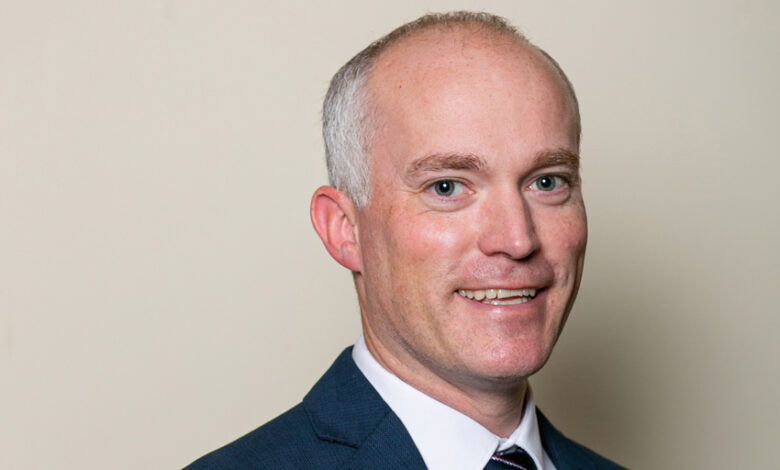 Martin Ryan, Managing Director of Fexco Managed and Advisory Services, and David O'Brien, Fexco's Chief Technology Officer, speak to eolas Magazine about how innovation and technology can underpin improved customer experience in the public sector.
The public sector in Ireland has made excellent progress in digitally transforming its services in recent years. In early 2022, the analyst consultancy firm, Gartner, claimed that Ireland was the fastest growing country in the world in terms of uptake and usage of digital ID accounts. According to the Department of Social Protection as of early 2022, over three million people had registered for an account on the MyGovID platform.
This progress is further bolstered by Ireland retaining its fifth place in the EU Digital Economy and Society Index (DESI) for 2022, this index rated Irish citizens' good grasp of digital skills, and, more importantly, reports that in digital public services, Ireland is a top performer, with a services provision score of 95 per cent.
Building on the successes of the past
Building on that success, the public sector must now focus on the future trends that will drive, grow, and protect customer user experience, and build this into their business, ICT, and digital strategies.
This ambition is clearly laid out in the Connecting Government 2030 strategy, which sets out a more co-ordinated approach to deliver digital government to benefit both society and the broader economy. This strategy framework builds on the success to date but departs from previous government strategies by recognising that we must ensure that in digitising our public services we take a 'user first' and 'business first' approach.
In short, the public service in Ireland must now harness digitalisation to fully transform how people, businesses, and policymakers interact, ensuring interoperability across all levels of government and across public services. Fortunately, the public sector can look to examples in the fintech sector of successful transformation of services that addressed both the needs of the user and the business.
Fexco is one of Ireland's most successful and respected multinational financial and business services providers. As well as a deep heritage in fintech and financial services, Fexco has over 30 years' experience in delivering a full suite of managed services from front-office customer management services, back-office administration services and transformation, product creation and digital services with niche experience in areas such as grant administration, energy support services, field management services, and regulated services for both the public and private sectors.
"It is from this in-depth practical experience of operating full end-to-end managed services that we know what works. It is easy for organisations to be drawn to the latest technology fads without fully understanding what business challenges they are trying to address," says Ryan.
"This is entirely understandable so as not to miss the perceived benefits of this new solution to a fundamental problem. Our advisory and operations approach is one of rapid discovery into business challenges, mostly from a customer perspective, before embarking on any technology play," he adds.
"This is particularly important nowadays, where demands and expectations from consumers of public services are at an all-time high, to support them through challenging times for the country, and the world, and where speed and agility is required."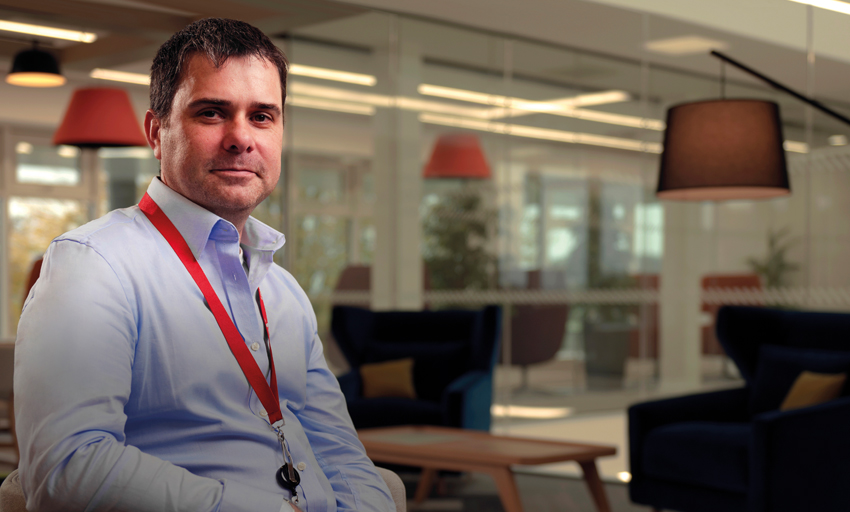 Simplifying complexity to focus on the end user
Fexco believes that focusing on the customer, and in particular their sentiment and the ease of using a service, are the most important aspects of any service. "In the public sector, that could be anything from citizens or businesses applying for grants; paying taxes; managing their state savings products; accessing advice and accurate information; or availing of supports available. Once those challenges are understood, the selection of best-in-class technology comes into scope," Ryan adds.
As a business that processes upwards of €34 billion in transactions per annum and manages over five million customer interactions per annum, Fexco is underpinned by that best-in-class technology.
"We have a strong capability in building, operating and supporting the delivery of complex mission critical technology platforms for both Fexco products and those of Fexco partners, including the administration platform of one of the largest government-backed state savings products in prize bonds which is managed via a joint venture between An Post and Fexco on behalf of the National Treasury Management Agency (NTMA)," explains O'Brien.
"Having secure, compliant, and robust technology is now an expectation, not a desired feature, and therefore the differentiator must be user experience. Both citizens and businesses want speed, ease of use, multiple channels to interact, clarity and certainty in everything they do when dealing with the public sector and this is where the technology selection is key."
Fexco has long been an evangelist of growing successful partnerships to ensure the best skills and knowledge are brought together to achieve desired outcomes. To further build on this, Fexco managed and advisory services announced a strategic partnership with experts in digital transformation, TEKenable to help transform customers' digital experiences.
The partnership will see both organisations co-invest in Microsoft Dynamics 365 Products and Salesforce Cloud Solutions and services aimed at improving their collective customers end-to-end experience across both Irish and UK markets.
This partnership combines TEKenable's experience in providing Microsoft Dynamics 365 consultancy, development, and support services to their customers, with Fexco's experience of premium operational delivery, customer management and process optimisation experts and will see Fexco broaden its offerings to its client base, including the public sector.
Both Ryan and O'Brien point to how consistency across public services is critical, and how MyGovID performs as the single login for multiple government services in Ireland. There have also been major strides being made in a common user experience across the public sector. These improvements are not just simply about putting front-end services online, but a significant focus in recent years on the core digitisation of public services, to the stronger adoption of cloud technologies, and the required front-end and back-office transformation needed to deliver new services for citizens, businesses, and government.
"No matter how good the user experience will be, the demands of the public sector will never see a downward trend and the focus will be about speed of service and ease of access, which means that that services, process and technology landscape will be a continuous moving target," Ryan adds.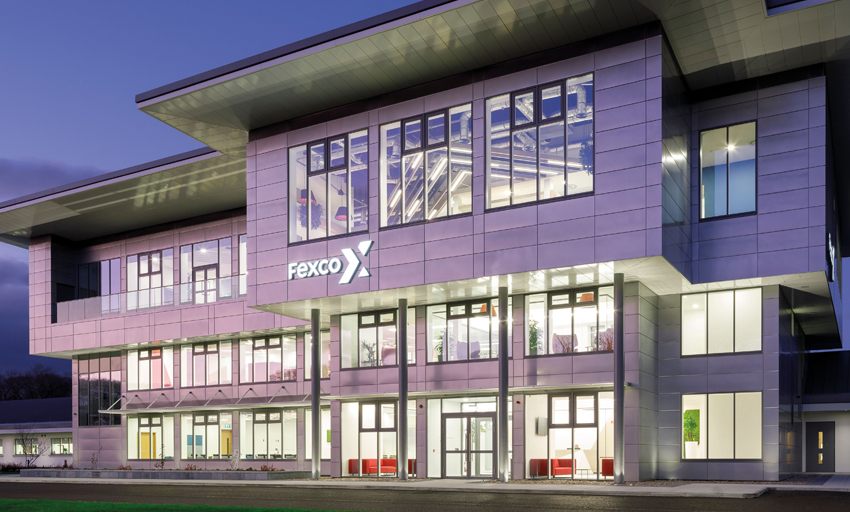 "New channels of communication and engagement to improve citizen satisfaction will be required, some of which have not been invented yet. New automated, trusted interactions that provide certainty to customers will be required; better use of data and trends to predict the future will be required.
"Public services with the ability to support a diverse and multicultural society will be required; and the adoption of new technologies and process optimisation increase efficiency within the public service will be required. This is not just a tech solution, but a strategy to stay at the centre of the ever evolving digital, technology, people and process landscape, something that has stood to Fexco throughout our successful 40 years in the fintech and business services industries," he continues.
"Having secure, compliant, and robust technology is now an expectation, not a desired feature, and therefore the differentiator must be user experience."
Key technology trends in 2023 for the public sector
Finally, given Fexco's heritage as a both a fintech and multinational financial services provider, both Ryan and O'Brien believe that there are key fintech trends identified in a recent Fexco paper by Laura Normile, Fexco's European Market Lead for issuer currency optimisation, which will be relevant to the public sector.
Cybersecurity
An increasing number of countries are falling victim to ransomware attacks on their infrastructure, crippling their public sector and health services. As more services are digitalised in the public sector, they may become even more likely to be attacked by cyber hackers. Globally, these attacks are continuing to be even more sophisticated in their approaches to disrupt or steal personal data.
It is encouraging to see that Ireland's National Cyber Security Centre (NCSC) is working with the government and state agencies to prepare for any potentially large-scale cyber-attacks on critical infrastructure. However, both the fintech sector and public sector will now need to address the most significant cyber threats and how they will prevent hackers from gaining access to their customer and client's personal information. Failure to do so could result in very severe reputational regulatory and financial consequences.
RegTech
With digital technologies advancing, so too are the efforts of the people trying to exploit them. In tandem with cyber, regtech, or regulatory compliance is the technology that helps financial institutions and other fintech companies to comply with the resulting regulations and this sector is predicted to flourish in the coming years. Over the next few years, we are likely to see continued development in advanced authentication, hybrid cloud computing, cryptography, and biometrics which will all have applicability to highly confidential public services such as taxation, social protection, and crime prevention.
Embedded finance
Embedded finance, which integrates financial services into products and services traditionally offered by non-banks, is predicted to see huge growth in the coming years. As confidence in the technology grows, companies from all industries are likely to begin partnering with banks and fintechs to embed financial products into the customer experience so that they can help monetise their brand and cultivate a more loyal customer base which can present an opportunity for the public sector to collaborate more with the private sector in these future products.
Intelligent automation
Uncertainty experienced over the past three years has caused companies to re-evaluate their expenditures. Automation allows businesses to optimise costs and put more focus on value creation and innovation, making it an important trend across all industries. 'Intelligent automation' is a term used to describe a combination of next-gen technologies including artificial intelligence (AI), robotic process automation (RPA) and machine learning (ML).
From healthcare and insurance to government and banking, businesses worldwide have started to look at these technologies to accelerate digital transformation, improve customer experience and increase operational efficiency. The technology is used today for everything from data analytics, risk monitoring, fraud detection, and AML screening to investment predictions and lending approvals in the banking industry, but the use case scenarios are endless and the technology itself constantly evolving.
Whilst the pandemic has, in many ways, changed the way we live and do business, it has also helped us to appreciate the value and potential of technology in driving forward both the public and private sectors to find new and modern solutions to unprecedented challenges.
As the world begins to look optimistically, albeit cautiously towards the future, this adaptability and innovative thinking demonstrated over the past three years will continue to play a critical role.
E: martinryan@fexco.com
W: www.fexco.com
Twitter: @Fexcogroup
LinkedIn: www.linkedin.com/company/fexco