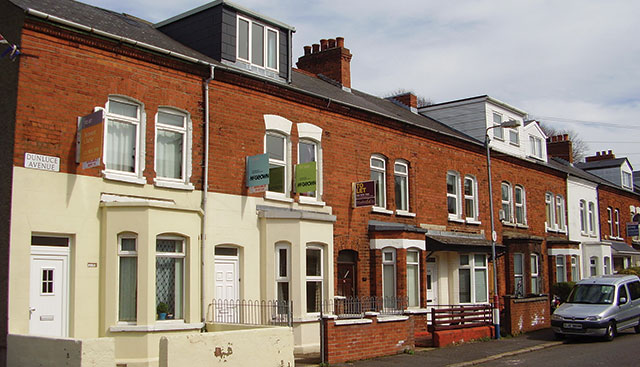 An outline of the current situation of housing in Ireland.
Pricing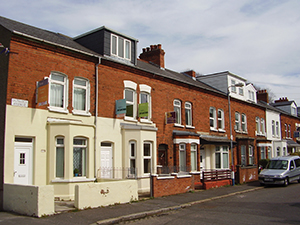 Since 2013, house prices have been increasing nationally. According to the most recent figures published by the then Department of the Environment, Community and Local Government the average price of a new property across Ireland is €285,943. This figure is an increase of over 13 per cent on the average Q3 2014 cost of €247,398. However, there is a wide amount of regional variation in property prices. In Dublin the average price for a new house in Q3 2015 was €376,483, while in Waterford the average price is €225,367.
Nationally the average price of a second hand property is €267,530, an increase of 1.1 per cent on Q3 2014's average price of s264,394. Just like new build, second hand property prices have regional differences. In Dublin the average price of a second hand property is €335,799 while in Waterford it is €167,679.
Research by the ESRI suggests that between the first quarter of 2013 and Q4 2015, house prices increased by more than 50 per cent in South Dublin, more than 40 per cent in Dun Laoghhaire-Rathdown and more than 30 per cent in Dublin City, Cork City, Galway City and Dublin commuter counties. Lower price growth was noted in Fingal at just over 20 per cent while the mean price growth across other counties was less than 10 per cent. However, the introduction of maximum loan-to-value and loan-to-income ratios by the Central Bank appears to have prevented a new housing bubble occuring as prices are now being driven by supply and demand and not by bank lending practices.
House price divergence is also on the rise, the difference between counties with the highest and lowest prices increased over the boom period, decreased sharply during the recession and has increased significantly since 2011. The divergence in house prices is now as large as it was during the height of the housing boom.
Supply
At a national level quarterly housing completions peaked in the fourth quarter of 2006 when over 26,000 units were recorded as completed. However, between Q1, 2013 and Q4, 2015 the number of quarterly completions recorded was less than a tenth of that observed at peak. In Q4 2015 a total of 3,752 houses were completed and in 2015 a total of 12,666 houses were built. This marked a 13 per cent increase on 2014's total of 11,016.
Over 60 per cent of new properties are being built outside Dublin, with the ESRI calculating that in terms of total completions, Dublin is averaging just over 600 per quarter or less than 2,500 per year. This is considerably less than the number needed to accommodate projected demographic change. On average, completions account for 84 per cent of the average number of planning permissions. In 2015 there were a total of 4,269 planning applications granted for dwellings, an increase of 663 on the total number of approved applications in 2014.
Private rent
The average rental price across Ireland in 2015 was €979 per month. Rents have been steadily rising by an average of 1.5 per cent between September and December 2015. This marks over three years of quarterly rises in rents.
The availability of rental homes is at the lowest level on record with fewer than 3,600 homes available to rent at the start of 2016. This has attributed to a large increase in the average national rent since levels bottomed out in 2011. Rents are now just 5 per cent below their 2008 peak.
In Dublin rents are on average less than 1 per cent below their previous peak and in some post codes even exceed levels recorded eight years ago. Across the country, rents are on average just 3.3 per cent lower than their previous highs. However, outside of cities recovery has been slower and rents remain, on average, more than 10 per cent below their peak level.
Social housing
In 2015, the Exchequer funding for social housing increased by 26 per cent to €800 million. This increase in funding contributed to the delivery of 13,000 social housing units, an 86 per cent increase on the 7,000 delivered in 2014. 8,953 social housing units were delivered through social housing leasing, the rental accommodation scheme and the housing assistance payment and NAMA delivered 2,000 units through its special purpose vehicle the National Asset Residential Property Services Ltd.
2,700 vacant social housing units were brought back into use in 2015 and vacancy rates have fallen to as low as 1 per cent in Dublin City. Over 1,000 properties were acquired by local authorities for social housing use in 2015. While this does represent tangible progress there is still much to do in the delivery of social housing.