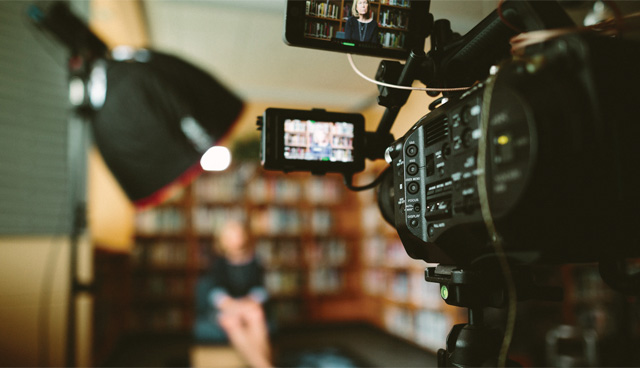 The Government's Future of Media Commission held its inaugural meeting on 29 October. Its remit is to examine sustainable funding measures that ensure both public service aims and editorial independence.
The fully stated remit of the Commission is to "examine how public service aims can be delivered and sustainably funded through the broadcasting, print and online media in Ireland over the next 10 years, while ensuring that independent editorial oversight is maintained and Ireland's creative and cultural sectors are supported".
Chaired by the former president of Dublin City University, Brian MacCraith, the Commission is comprised of: Sinéad Burke, director of Tilting the Lens and member of the Council of State; Alan Rusbridger, chair of the Steering Committee of the Reuters Institute for the Study of Journalism at Oxford University; and former Editor-in-Chief of Guardian News and Media; Lynette Fay, bilingual freelance broadcaster known for her work with BBC Radio Ulster; Nuala O'Connor, filmmaker; Gillian Doyle, Professor of Media Economics, University of Glasgow; Mark Little, CEO and co-founder of Kinzer, co-founder of Storyful; Stephen McNamara, Director of Communications, Irish Rugby Football Union; Finola Doyle-O'Neill, broadcast historian, University College Cork; and Siobhán Holliman, deputy editor of the Tuam Herald, member of the Press Council and joint Cathaoirleach of the Irish Executive Council of the National Union of Journalists (NUJ).
The Commission is due to report to the Taoiseach and the Minister for Tourism, Culture, Arts, Gaeltacht, Sport and Media, Catherine Martin TD, in August 2021. The membership of the Commission was originally criticised by the NUJ for its lack of trade union representation and by Newsbrands Ireland over the absence of "individual with direct experience of the Irish news publishing industry". The later appointment of Holliman sought to rectify these issues.
The original announcement of the Commission was also criticised by the NUJ for being "long on jargon, short on specific action points and notable for a complete disregard for the consequences for workers within a sector in crisis".
Speaking in November, MacCraith pledged "extensive engagement with stakeholder groups" from the Commission. He said that the Commission is currently discussing formats and timetables that will include "a range of consultation opportunities", which will include a public call for submissions. MacCraith also added that the Government was "satisfied with the range of expertise on the Commission" and the that the Commission will not "stretch way out into the future" but rather complete its work within its allotted nine-month term. As the Commission queries avenues of funding for Irish media, one possibility is the idea of international media companies being required to contribute to the funding of Irish content if they take revenues from the Irish market, which Minister Martin mentioned as a possibility in a remote address to Screen Producers Ireland.
Speaking on the occasion of the Commission's inaugural meeting, Taoiseach Micheál Martin said: "A sustainable, independent and objective media landscape plays a critical role in the functioning of democracy and it is important for us to examine how it can be funded into the future. I look forward to receiving the Commission's recommendations next year."