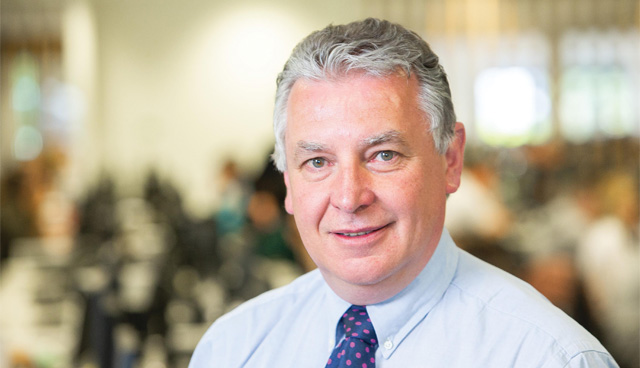 Abtran's Brian Mahony, Director for Transport and Sanjay Pahuja, Director of Workforce Planning reflect on how the year 2020 will be remembered both for the most devastating pandemic in living history and for the effect on the way we live, the way we work, and as a consequence on the way we travel.
The way we work
Not since the Industrial Revolution has a global event had more impact on our working lives. Industrialisation brought with it the understanding that we are more effective when we work together. Craft economies gave way to the new industrial landscape and eventually developing the corporate structures of today. Based on values of collaboration, shared goals and a pooling of skills-sets and resources, the office environment flourished, and the knowledge-based economy was established.
Not wishing to lose sight of these ideals, we are now faced with a new working reality, which while still championing collaborative work practices and the collective effort, needs to embrace a new global reality. The pandemic has resulted in a seismic move to remote working which was already well underway pre- pandemic. In our organisation, we mobilised 95 per cent of our team to work remotely within three weeks at the beginning of the restrictions.
Now, with over a year of hindsight, the horizon post-Covid has been brought into clear focus, employees want flexible working arrangements which means that both government and employers must make strong strategic choices regarding the future workplace and review and revise national development and investment plans. The crisis has been devastating in many respects, however there is an opportunity which must be maximised for real accelerated change and make Ireland a great place to live, work and invest. Future plans must take into consideration all societal priorities of net-zero carbon emissions and overall quality of life including the opportunity for accelerating regional employment.
Customer engagement
In Abtran, we have seen a considerable change in customer demand in our transport sector as a direct result of the pandemic. Many of those trends were short-term and required an agile response to rapidly evolving public service requirements, others are indicative of a new way that the public want to engage and changing consumer behaviours and motivations.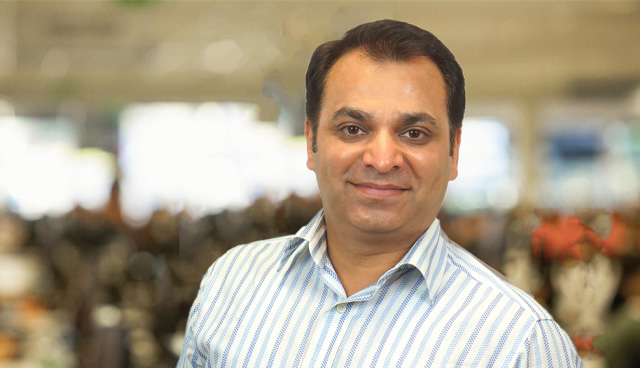 Digital adoption, already a key growth objective for our transport clients has seen significant acceleration since the start of the pandemic. Covid-19 caused a sharp and immediate decline in in-person interactions and digital channels have bridged the gap for customers. Now more than ever, consumers are time pressed and environmentally aware, they expect to be able to complete transactions end to end digitally, such as an application, buying a ticket, pay for a service and access customer support. More digital engagement presents opportunities for more automation. Accompanying that is the requirement for a highly skilled and engaged workforce to support complex customer queries.
Workforce
In the National Survey on remote working carried out by NUI Galway, published in May 2021, 95 per cent of respondents indicated that they wanted to work from home for some or all the time, post pandemic. The reality of a fully remote or hybrid model is now an evolving reality for the post pandemic business community, and it is evident that supporting employees achieve a better work life balance through more virtual working enables them to not only have an enhanced quality of life, but also to perform at a higher level.
Businesses have begun to think differently about the make-up of their talent pools expanding their search beyond physical proximity. The move to remote or hybrid working means workforce opportunities will be defined by the skills and motivations rather than location. As a society, this is an enormous opportunity to encourage growth of regional and rural areas and support easing of demand for housing, most critically in the urban centres.
Whilst remote working presents extensive possibilities, surveys have also found that there have been disadvantages for teams in being able to solve problems creatively. There is no doubt that in person collaboration will return as an aspect of the working environment once again over the next period and how this impacts the demand for transport services needs to be considered thoroughly.
Commuting
The pandemic has impacted the way we commute with many working from home and not commuting, while car travel has increased over public transport, primarily due to personal safety concerns but also as the roads have less traffic. Ireland has seen a steady growth in public transport adoption up to the pandemic, although cars remain the dominant mode of transport. Policy makers must evaluate the need for a transport infrastructure to support a more regionally balanced workforce into the future.
Organisations will benefit from the attraction and retention of a skilled workforce and workers will gain from flexible working and an enhanced quality of life. Ireland, as the only English-speaking country in the EU is an attractive location for people to come to work and live. In addition, this new way of working opens new opportunities for organisations to attract talent from across EMEA to work remotely with organisations in Ireland.
As an island nation, pre-pandemic, air travel was a core component of corporate life in Ireland. The airline industry has been one of the most heavily impacted sectors of the pandemic with a drop of 90 per cent of flights to Irish airports in 2020. The vast reduction in services across our airports demonstrated by recent exits of airlines from their Irish airport bases, poses a risk to the recovery of business and the wider economy. Close consideration needs to be given to supporting the reinstatement of air transport routes, particularly regionally, in order to develop business and attract international talent.
In summary
What is evident as we emerge from the far-reaching effects of Covid-19 is that the working landscape is irreversibly changed, societal norms have been challenged and businesses have embraced the new modes of working. Changes including reduced commuting and business travel show early and welcome benefits in combating climate change and employees have adopted remote and hybrid work models with many choosing this as a permanent option.
About Abtran
Abtran is the leading indigenous provider of business process management services in Ireland. Founded in 1997, Abtran connects with millions of customers on behalf of trusted brands across Ireland. Headquartered in Cork, employing over 1,300 people across Ireland, Abtran provides clients with a mix of outsourced, insourced, and fully managed services.
T: +353 21 2301800
E: info@abtran.com
W: www.abtran.com
Twitter: @abtranglobal