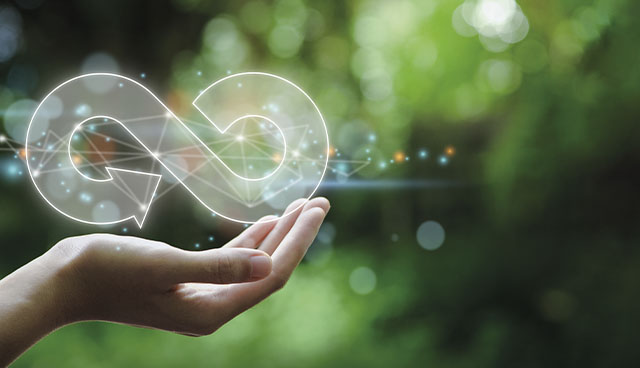 Assistant Secretary leading the Circular Economy, Natural Resources and Waste Policy function in the Department of the Environment, Climate and Communications (DECC), Philip Nugent, discusses the importance of the circular economy transition as a companion to climate action in Ireland.
Outlining progress on his directorate's ambitions over the past year, not least the establishment of a circular economy as a mainstream function of the Department, the development of the circular economy strategy and the driving of circular economy-related actions in the Waste Action Plan, Nugent says that while progress is welcome, the transition for Ireland and the EU remains very challenging.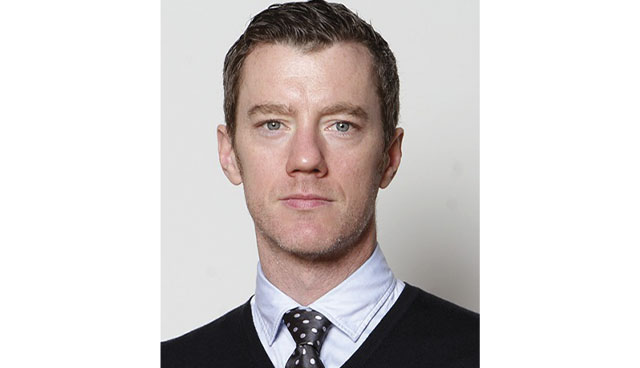 The Assistant Secretary stresses the need to shift the focus of the circular economy beyond waste and recognise it as a key component of climate action. "The emissions arising from waste are a tiny part of our national inventory. Instead, our major emissions savings lie on the materials management side, to reduce our production and consumption emissions," he says.
"We need to shift the focus from thinking about the circular economy as a thing that is to do with waste to one that is a cross-sectoral enabler of climate action across all sectors."
Setting out the context for the need for acceleration of the circular economy agenda, Nugent highlights estimations that business-as-usual will require three planets to continue. "Renewables and energy efficiency will get us so far but embedding circularity across all sectors will get us further," he states.
"Up to 80 per cent of product environmental impacts are determined at design phase and we need to reduce life-cycle climate and environmental footprints of products. Ireland is probably too small to do that on its own, that is why there is great strength for us in working with EU colleagues to ensure that we can achieve it at community level."
Nugent stresses the need to pursue circularity principles across multiple regulatory codes to embed circularity principles and believes that clear data on material flows, is a key component of moving the circular economy "from the margins into the mainstream".
However, the number one challenge he identifies in this area is around communication and the need to "demystify the circular economy" as a concept.
In 2019, research conducted by the EPA and Ibec found that only 51 per cent of Ibec member companies understand what is meant by circular economy, emphasising that the public understanding of the principle is poor.
"It is really important that people understand the inextricable link between the circular economy and the climate action process. There is a risk that we do not fully appreciate the extent of the communication challenge and how people might struggle to break down what the circular economy can mean for households, businesses or organisations and I think the more working examples we can provide, be that a ban on disposable coffee cups or the presence of reverse vending machines through the deposit and return scheme, the more the dial will be shifted in terms of recognising the benefits."
The Waste Action Plan for a Circular Economy, published in September 2020, contains a number of headline actions, including a deposit and return scheme for plastic bottles and aluminium cans, set for commencement later this year and the recently approved Circular Economy Bill provides for a range of initiatives including a waste recovery levy to encourage recycling, new 2030 sustainable packaging targets, the application of incentivised pricing to commercial waste and placing the new whole of Government Circular Economy Strategy 2022-2023 on a statutory footing.
Explaining how the circular economy can extend beyond waste and apply to all sectors, Nugent points to characteristics including designing for circularity, products as a service, reverse logistics and industrial symbiosis, as examples of how it can be applied. In turn, such actions will have environmental, economic, and social benefits.
"It is really important that people understand the inextricable link between the circular economy and the climate action process."
Performance
Nugent outlines his belief that there are serious advantages in a country like Ireland being an early adapter of circularity in a European context but admits that to date, performance has been somewhat poor.
Recent statistics show that Ireland's circular material use rate was the second worst in the EU, with a 1.6 per cent rate comparing unfavourably to the EU average of 11.9 per cent and worse still than leading nations such as the Netherlands, which boasts a high of 28.5 per cent.
The Assistant Secretary believes a number of reasons have contributed to Ireland's poor performance, including the structure of the domestic economy and Ireland's location as an island on the geographical periphery of the EU, however, he is positive in that seeking to accelerate its circular economy, through overarching circular economy policies, Ireland can join the trend of countries which have previously done so to great success.
Outlining how the publication of the Whole-of-Government Circular Economy Strategy, published at the end of 2021, will assist, Nugent says it will:
provide a national policy framework for Ireland's transition to a circular economy and promote public sector leadership in adopting circular policies and practices;
support and implement measures that significantly reduce Ireland's circularity gap, so that Ireland's rate is above the EU average by 2030;
raise awareness amongst households, business and individuals about the circular economy and how it can improve their lives;
support and promote increased investment in the circular economy in Ireland, with a view to delivering sustainable, regionally balanced economic growth and employment;
identify and address the economic, regulatory, and social barriers to Ireland's transition to a more circular economy; and
enable a new Circular Economy Advisory Group to support implementation of this strategy and help develop a Circular Economy Strategy 2.0.
Considering why an emphasis was already being placed on the development of a subsequent strategy, Nugent states: "We recognise that, to a large extent, this current strategy is about socialising the concept of the circular economy and setting the direction, however, the next strategy needs to be much more action-focused in a way that the Waste Action Plan is."
Nugent adds: "There are specific actions in the current strategy, most of which are focused on how the public sector can lead by example but we need to ratchet up that ambition and make sure we adopt a much more action-focused approach in subsequent iterations of the strategy."