Transport
Technology a key driver of safer roads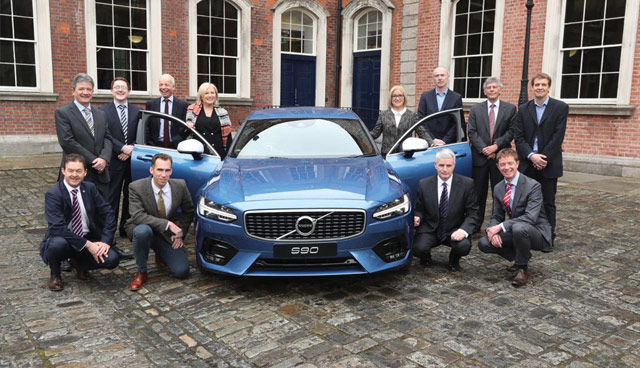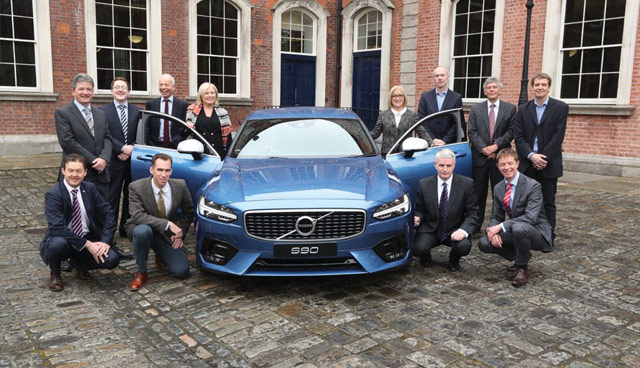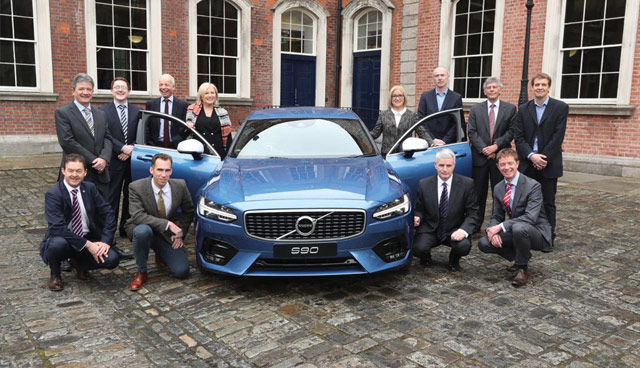 A new era of vehicle technologies is upon us and is shaping the transport industry. It is in this period of immense change that collaboration is vital and road safety must be a high priority in this process, states Ms Moyagh Murdock, Chief Executive Officer of the Road Safety Authority (RSA).
The 2018 RSA Annual Road Safety Conference on 3 May aimed to explore the opportunities and challenges presented by Connected and Autonomous vehicles (CAVs) to vehicle and road usage in Ireland.
The panel of speakers were from both Ireland and overseas and are at the leading edge of CAV technology, research and policy development. Ms Murdock says: "There are many complex and challenging decisions ahead on the road to fully autonomous cars; the sharing of knowledge from our counterparts in other countries will help inform these decisions, and will ensure that Ireland can achieve best practice in road safety as the technology evolves."
Last year, 157 people were killed on Irish roads with, in recent years, an annual average of 7,800 injuries. The RSA estimates that approximately nine out of every 10 fatal crashes in Ireland are caused by human error and so gauge the opportunity to eliminate human error as a major incentive in their aim to make roads safer for all users.
As Ms Murdock explains: "Driver assisted systems and connected and automated vehicle (CAV) technologies offer a real possibility to do just that, to reduce human error by taking some of the decision-making away from the driver."
Prior to the conference, the RSA commissioned a national research survey into the attitudes of Irish adults towards self-driving vehicles, with some surprising results. The main findings of the survey outlined that:
40 per cent of Irish adults believe self-driving cars are a 'good idea';
39 per cent admitted they wouldn't trust a self-driving car;
14 per cent think that the main benefit of self-driving cars is that they will lead to less road deaths and injuries;
45 per cent plan to use their phones, read or watch television while their cars are in control.
Ms Murdock believes that the results highlight a need for greater public awareness around how soon driverless and CAV vehicles could arrive on Irish roads.
"While we have some of the most cutting-edge technology companies, such as Apple, Google and Facebook, located here in this country and we are a hub for innovation, there appears to be relatively low expectations as to the potential for self-driving vehicles to improve road safety. I think we will see them on our roads much sooner than people currently realise. Connected and automated vehicle technologies are clocking up test miles across the world.
"We must prepare for the inevitable arrival of autonomous vehicles by raising public awareness, identifying the necessary legislative changes, building capability on new roads and investing in technology infrastructure, such as 5G."
The RSA believes that in order for the potential of CAV vehicles to be fully realised in Ireland, it is "critical" the country has the right national regulatory framework. Ms Murdock highlights that getting this right can have a positive impact not just on road safety and transportation but in areas such as: the economy; electricity generation and distribution; urban planning and housing; job creation, etcetera.
Added to this she believes that CAVs bring potential major safety enhancements for vulnerable road users including cyclists and pedestrians.
Challenges
"Probably the most challenging aspect of a successful adoption of the vehicle technology in this country will be the efficient planning and management of the transition period," Ms Murdock states. "Irish traffic laws will need to be updated to adapt to the new and emerging technologies and as the industry revolutionises, the RSA is committed to informing the public of the safety benefits that CAV will bring in reducing human error and also ensuring that the future of driver testing and licensing incorporates any appropriate training requirements that may be needed."
She adds that public education and awareness will be key to the safe embracement of CAV.
Ethical questions
Although Ireland does not have an indigenous vehicle manufacturing industry, it has a major role to play in the software and hardware industry that underpin the evolution of CAV. 
As Ms Murdock explains, automated technology is already existent in most new cars and connecting the existing technology has the potential to have a major positive impact on road safety.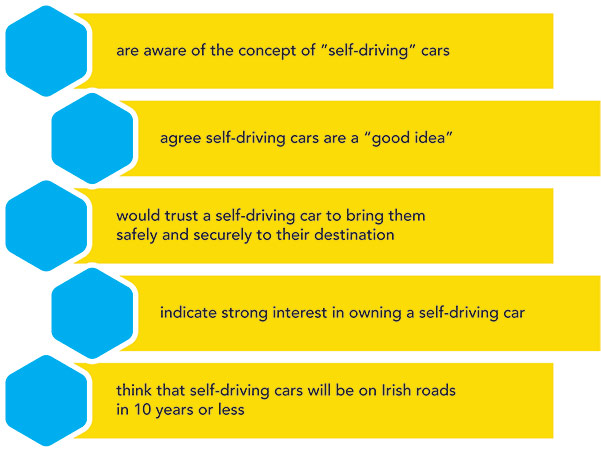 "A connected car will be equipped with collision avoidance technologies, capable to detecting vulnerable road users and traffic management applications. Such applications will help drivers navigate the roads more efficiently, as well as help to improve the operation of our nation's road network by reducing traffic congestion," she says.
"However, we need to be sure that in transitioning to CAV technology we address the fundamental ethical questions around the decision-making process of these vehicles. This will require legislation around compliance, enforcement and insurance for CAV technology."
In May the European Commission published its third mobility package, setting out actions to modernise Europe's transport system. A key feature of the package is to allow all Europeans to benefit from safer traffic, less polluting vehicles and more advanced technological solutions.
The Commission is proposing that new models of vehicles are equipped with advanced safety features, such as advanced emergency braking, lane-keeping assist system or pedestrian and cyclists' detection systems for trucks, contributing to the EU's long-term goal of moving close to zero fatalities and serious injuries by 2050 ('Vision Zero').
It also proposes making Europe a world leader for fully automated and connected mobility systems. The strategy looks at a new level of cooperation between road users, which could potentially bring enormous benefits for the mobility system as a whole.
Ms Murdock concludes: "Overall, as a country, we need to ensure that Ireland is harmonised with our European and global counterparts. We need to collaborate and ensure we set the appropriate safety standards that will enable the speedy introduction of CAVs so it can begin to save lives.
"CAV technology is not the future, it is reality and we need to carefully manage the transition to ensure the full potential of its safety benefits are realised."

Moyagh Murdock,
Chief Executive Officer,
Road Safety Authority
E: mmurdock@rsa.ie