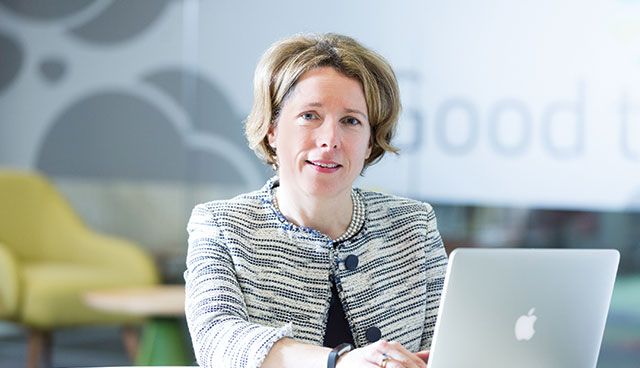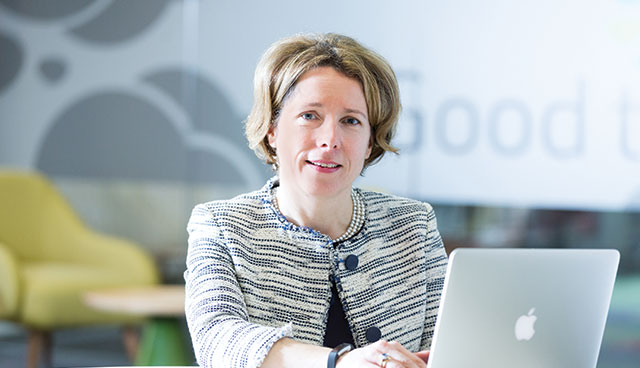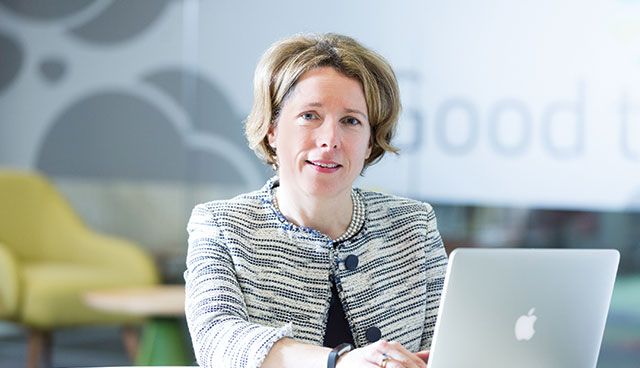 New Bord Bia Chief Executive Tara McCarthy is acutely aware of the challenges facing the Irish food and drinks industry and expresses a resolute commitment to the Food Wise 2025 strategy.
Tara McCarthy returned to Bord Bia in January as its new CEO, having previously worked with the semi state and its predecessor Córas Beostoic agus Feola (CBF) for 20 years, before her appointment as Chief Executive of Bord Iascaigh Mhara (BIM) 18 months ago.
"Walking back in the door of Bord Bia in some ways feels like coming home because it's an organisation that I grew up in and am very familiar with. At the same time, it's an organisation that has undergone significant change in the period I was away, launching its new strategy 'Making a World of Difference' and addressing the early challenges of Brexit."
The Bord Bia strategy builds on the agri- food industry plan Food Wise 2025, the 10-year strategic vision which was devised by the industry itself and facilitated by the Minister for Agriculture Food and the Marine. Bord Bia as the state agency responsible for marketing and promotion has a vital role to play in executing the strategy.
"At the core of the strategy is the industry ambition to achieve €19 billion in exports by 2025 while ensuring that increased production is sustainable. This is, of course, a challenge given the global trading environment and the decision of the UK, our biggest market to leave the European Union."
Making a World of Difference
Whilst all decisions must pass through the Brexit prism, McCarthy maintains: "As Chief Executive of the organisation, my key focus remains the execution of the industries priorities through Bord Bia's medium term plan 'Making a World of Difference'. Clearly, this is going to be influenced by how we react to Brexit, however, while the execution may evolve, the strategy remains constant.
"My role is to implement and execute the strategy that our board has devised. The diversification agenda that we have pursued for many years and the enabling of industry will deliver those industry targets. We're very much positioning Ireland's food industry as exciting and ambitious and striving to deliver €19 billion in exports."
McCarthy says that the consumer and market insight focused strategy is key to everything they do and supported by several key pillars.
"Our Origin Green sustainability programme underpins our marketing strategy. In addition, we are investing in infrastructure and talent, both through ourselves as an organisation, but also through our talent development programmes. We are also looking then at boosting our markets, whether that's in terms of investment in our office network or helping companies with feet on the street.
"The final pillar is communicating the message of Ireland's offering in the brand age. Using both digital media and branded communication, it's about telling the story of Ireland and leveraging each of those four pillars to convey that story better. Each of the pillars plays a part in the success of the strategy", she explains.
Brexit
On Brexit, McCarthy sets out the concerns of exporting companies: "No business likes uncertainty and what Brexit has introduced into every single person's world, particularly someone who is an exporter, is huge uncertainty." McCarthy said that the organisations strategy 'Making a World of Difference' is very much fit for purpose in terms of Brexit.
"It is vital however that our response to changing events is data driven. For that reason, we are currently engaged in a deep-dive exercise to establish the exposure of each food category to Brexit, and the company specific problems being experienced. We will then address with individual companies their best course of action."
"It is vital however that our response to changing events is data driven."
She said that Bord Bia's priorities since the emergence of Brexit have been to engage directly with companies to identify their immediate concerns.
"We listened to our client companies and provided them with relevant information through currency and negotiation workshops, helping them to develop the skillsets required to survive the immediate shock. Since then, we've introduced a suite of measures including a marketing intensification programme for companies most exposed; we didn't want companies to hold back on their marketing and export ambitions."
McCarthy said the agri-food sector is the most exposed to Brexit. "We have 37 per cent of exports going to the UK, which puts huge pressure on us. In addition, the UK is one of the most sought after markets in terms of price. The similarities in taste, appreciation of quality, market proximity and relative ease of doing business have all led to close ties for new and established Irish food and drink companies. This isn't just something that you can simply walk away from."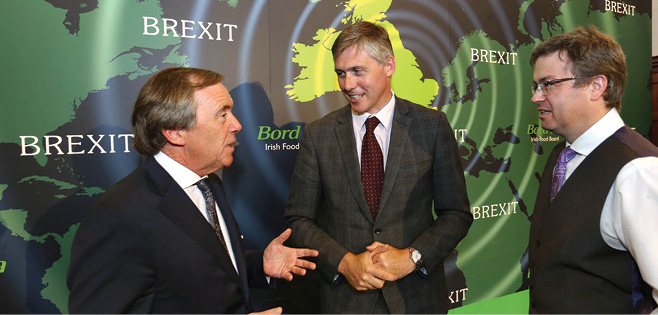 "We're very much positioning Ireland's food and drink industry to be exciting and ambitious in striving to deliver €19 billion in exports."
Brexit Barometer
Bord Bia has devised a Brexit Barometer to help companies identify their exposure to Brexit and to advise them of the supports available.
"Behind the 37 per cent export lies a myriad of trading realities relating to exposure. Consequently, each sector requires specialised attention, as does each of the unique challenges, opportunities and structures.
"We have developed a Brexit Barometer to assess that part of the story. What is the individual company strength within each of the dynamics of exposure to the UK, the route to market, logistics, shelf life resilience, customs scenarios and labour exposure? What we're trying to do is to get a perspective of a company's exposure to Brexit," she outlines.
In addition to this, Bord Bia has a four-pronged approach to tackle the various markets. McCarthy clarifies: "Number one is to examine every option in the defence of our UK market presence. Just as important, we are also looking at the European market to build and grow our presence on the continent. Our third element is about international or non-EU markets where we hope to penetrate and consolidate through the assistance of trade shows and trade missions, led by the Minister for Agriculture Food and the Marine. The fourth area we're looking at is our domestic Irish market and considering how best to help our companies defend their position from an immediate to a long-term perspective."
Engaging senior management
The Barometer devised by Bord Bia moves away from a sectoral breakdown and facilitates the senior management team of each individual company in efforts to Brexit-proof themselves. "It will end up with a traffic light system for them to signal where they are most vulnerable and allow them to tap into the Bord Bia supports which will then provide them with educational information, training, access to mentoring or networking to secure their position," McCarthy outlines.
"We've been testing and correlating this already with about nine companies and what we found was that this is the first time that senior management teams had actually sat down to discuss Brexit. You could imagine different scenarios in which it might be regarded as a problem belonging to the export manager or it might be the key retailer's problem, when, in reality, it's a problem for the whole business. It must be prioritised as a matter of urgency."
Sustainability
Regarded globally as the most significant driver for the future of the agri-food industry, Bord Bia have utilised sustainability as a clear differentiator for Ireland. McCarthy explains: "For instance, we are already the number one in Europe with regards to being the most efficient, the most sustainable and having the lowest carbon footprint in our production of dairy. What we're working to do, and what our markets are telling us is required, is to prove it. We want to be data driven in order to do that. It is not good enough to take photographs. We have to systematically and independently verify everything we make."
While over 90 per cent of exporting agri-food companies have already signed up to Origin Green, Bord Bia is striving to secure maximum participation.
"If we have 100 per cent of all of Irish industry signed up to Origin Green, that allows us to differentiate Ireland as the only nation in the world that has made such commitments, thereby helping us to achieve the €19 billion target. It's the coming together of these factors, through the execution of our strategy which will facilitate success.
"There's a huge hunger for transparency coming right the way through the supply chain, but it's a journey. We're not finished. It's going to be a continual, lifelong commitment on behalf of the industry."
Email: info@bordbia.ie

Web: www.bordbia.ie

Tel: +353 (0)1 668 5155