Housing
Sustainable housing and zero carbon construction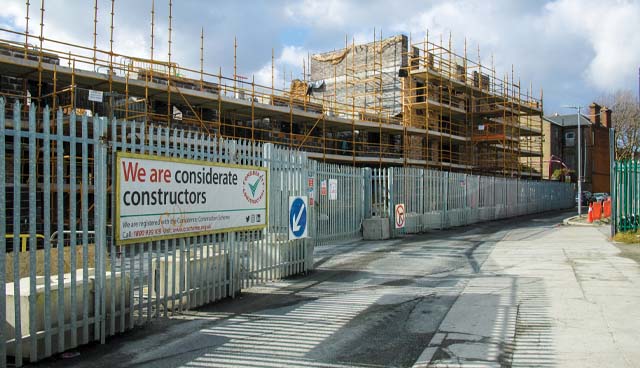 Enabling a sustainable housing system is one of the explicitly stated goals in the Government's new Housing for All plan. eolas examines the targets within that goal in detail and how it is being achieved elsewhere.
"The future environmental sustainability of our housing stock, including low-carbon housing, is imperative. Sustainable communities are a key focus: people of all incomes living side-by-side, with the right community infrastructure in place to help our cities, towns and villages thrive," Housing for All reads, setting out the Government's stall for how sustainability will factor into its attempts to vastly ramp up the delivery of Irish housing stock over the next decade.
While there are four key pathways outlined within the housing plan, the plan also contains a separate goal that is "supporting the four pathways": enabling a sustainable housing system. Five initial steps are outlined within the plan for the achievement of this goal:
1 the investment of €4.5 billion in water infrastructure, which will facilitate new home building;
2 the reduction of the cost of construction through "a coordinated government approach to productivity in residential construction";
3 the embedding of compliance with the Building Regulations and Building Control Regulations in the construction sector through the establishment of registers of competent builders by placing the Construction industry Register Ireland on a statutory footing;
4 the strengthening of delivery teams for local authorities to drive housing delivery; and
5 the establishment of a Commission on Housing and the holding of a referendum on housing.
"The project made headlines in renewable energy circles due to its status as the first construction site in the world where all machinery, such as excavators, diggers and loaders, was electric… In total, the project saved 35,000 litres of diesel and the 92,500kg CO2eq."
The investment of €4.5 billion in water infrastructure is said to be vital to reaching the Government's target of building over 300,000 homes by the end of 2030, with the funding set to be spent on vital infrastructure up to 2025 and "particular focus" placed on those projects that support future housing delivery.
The extension of the local authorities' capacity through the new Local Authority Housing Delivery Action Plan will enable local authorities to not only build new housing stock, but to improve the quality of existing stock. In order to make the existing stock more sustainable, local authorities will retrofit 36,500 homes to a "B2/cost optimal" Building Energy Rating (BER) by 2030. A minimum BER for private rental properties will be introduced, "where feasible", from 2025.
Under the 2019 introduction of the nearly zero energy building regulations in 2019, all new homes must reach a minimum BER of A2. However, while achieving this goal would mean that all new homes would be highly energy efficient, it does not take into account the carbon that is emitted during the construction of these homes, which typically accounts for more than half of the lifetime emissions of the new homes constructed.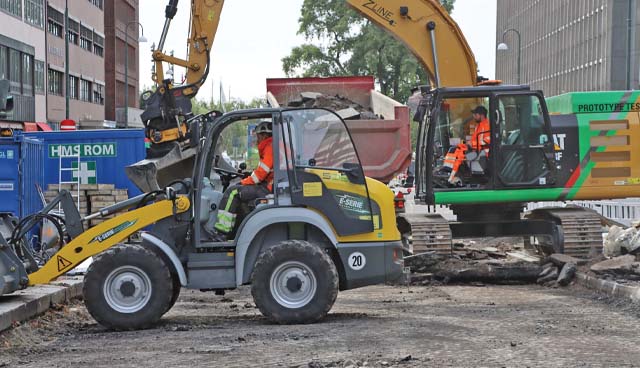 The Irish Green Building Council has introduced its own zero carbon standard for new homes within Ireland to adhere to as part of their Home Performance Index. Within the index, a zero carbon home is defined as one where "100 per cent of the operational energy use associated with the project must be offset by new on- or off-site renewable energy" and "100 per cent of the embodied carbon emissions impacts associated with the construction and materials of the project must be disclosed and offset".
Zero carbon construction
Cities such as Oslo, Helsinki and Copenhagen are among those leading the way when It comes to carbon-free construction, with the Nordic cities looking to curb the emissions of one of the world's highest polluting sectors. The construction industry accounts for more than 11 per cent of global greenhouse emissions, but it is when CO2 emissions from energy use are considered that the industry's impact becomes even more clear: it accounts for 38 per cent in this case.
One of the most high-profile cases of zero carbon construction came on a site situated on the Olav Vs gate street in Oslo. When work began in September 2019 to transform the street into a fully pedestrianised area, the project made headlines in renewable energy circles due to its status as the first construction site in the world where all machinery, such as excavators, diggers and loaders, was electric.
The project served as a pilot project for the world's first zero-emission urban construction site, and although it did not reach completion entirely emission free in the end, due to issues such as a propane burner that could not be rebuilt or replaced by a carbon-free alternative, it did save 99 per cent of emissions when compared to a scenario of using diesel-powered machines. In total, the project saved 35,000 litres of diesel and the 92,500kg CO2eq.
Both Helsinki and Copenhagen have been quick to follow on the heels of Oslo, with both cities beginning their own zero carbon construction pilot projects in 2020. In November 2020, the mayors of four cities (Oslo, Los Angeles, Mexico City and Budapest) became the first mayors to sign up to the C40 Clean Construction Declaration, which aims for a 50 per cent in construction emissions by 2030.
Of course, Oslo's ability to lead from the front has not occurred in a vacuum; even before its attempts to achieve zero carbon construction, construction accounted for 7 per cent of the city's emissions and the city is the capital of Norway, a country where 98 per cent of the electricity grid is powered by renewable energy. The lessons to be learned for Ireland, where construction sector emissions are not officially recorded but must account for their fair share of energy related CO2 emitted by both the transport and industry sectors (40 per cent and 21.3 per cent of total energy related CO2 respectively), are manifold and not just exclusive to the construction sector itself.
On top of its commitment to the Clean Construction Declaration, Oslo has also committed to making all of its municipal construction sites zero-emission by 2025 and all construction work zero-emission by 2030, goals which six further cities have agreed to. The lesson for Ireland would seem to be that major investment in an electricity grid powered by renewables enables this kind of sectoral change, yet SEAI figures show renewable targets for 2020 have most likely not been met, with just 33.2 per cent of electricity coming from renewable sources in 2018. If Ireland is to rebuild its housing stock in a sustainable fashion, there is work to be done.