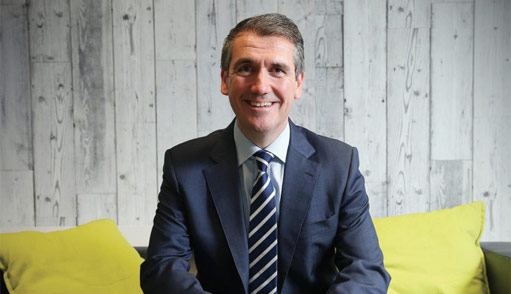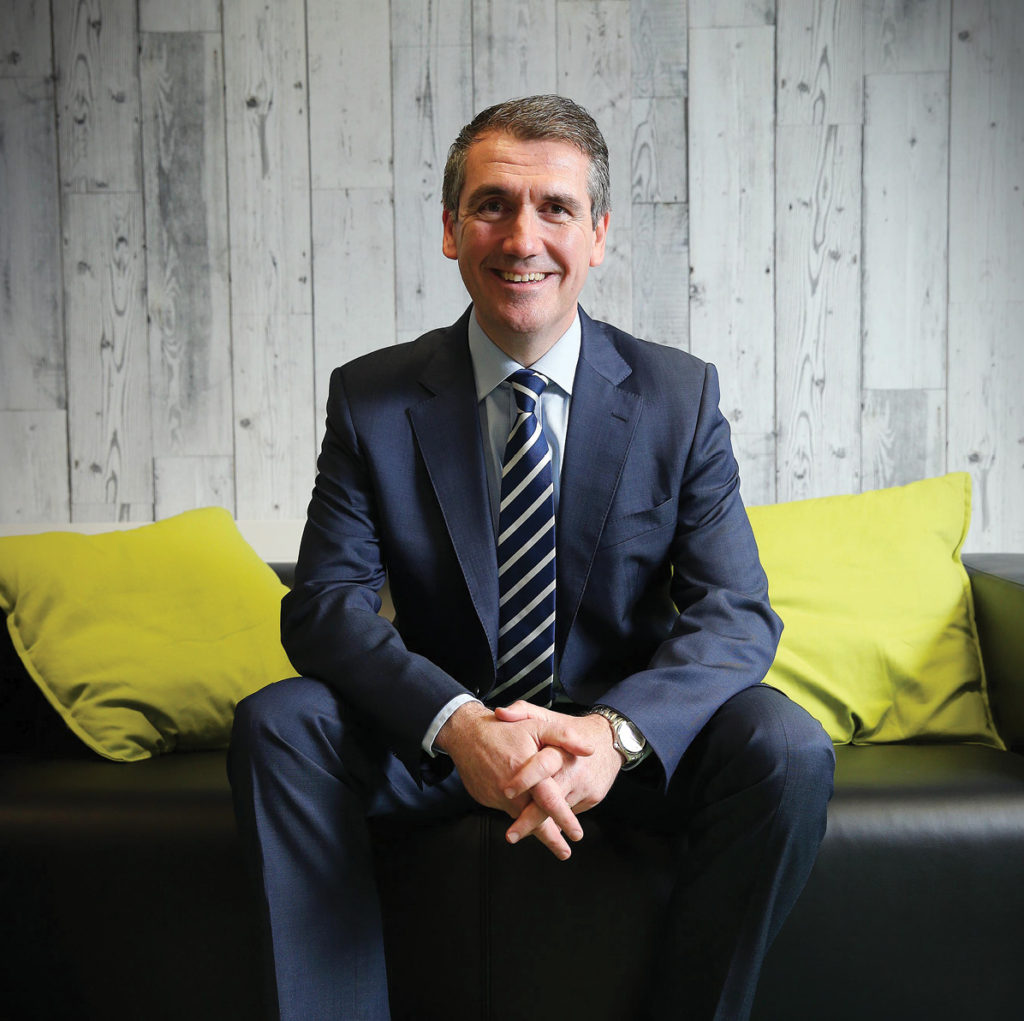 During a recent visit to Belfast, Aongus Hegarty, President, Europe, Middle East & Africa for Dell EMC discussed with Owen McQuade the importance of entrepreneurial spirit in growing the economy and how digital is transforming public services.
Aongus Hegarty, President, Europe, Middle East & Africa for Dell EMC is visiting the Entrepreneurial Spark programme in Belfast. Dell EMC is supporting the programme and Hegarty believes that such initiatives are crucial for nurturing economic growth: "For economic growth, particularly in smaller open economies, you need entrepreneurs, start-ups and companies that have the confidence to take on that next employee." With the Northern Ireland economy dominated by the public sector, he emphasises the importance of small and medium size business to growing the economy. It is SMEs that will deliver the vast majority of private sector jobs into the future.
Hegarty's visit comes just six weeks into the merger of Dell with EMC. Both companies have done a lot of work supporting entrepreneurs in the region before the merger. Having been involved with numerous start-ups over the years, he observes that they operate in two areas. Either a technology-based product or service or a new business model that uses technology to disrupt a specific sector.
Hegarty has been coming to Belfast for the last 30 years, originally working for another technology company supporting printing company WG Baird. He says although the private sector here is small, there has always been a good entrepreneurial culture in Northern Ireland. This is reinforced by his impression of the Entrepreneurial Spark programme which hosts around 60 entrepreneurs in various start-ups: "It's a very collaborative space with lots of innovation going on." Picking up on the theme of entrepreneurial spirit, Hegarty highlights the activities of the company's CEO, founder and owner Michael Dell in supporting start-up companies, including a visit to the Web Summit in Dublin last November. In Bracknell, Dell EMC now hosts two start-up companies in its office as part of a start-up incubation initiative. "The idea is to facilitate our employees to engage with start-up companies and to help the start-up companies with technology, finance and marketing expertise that we have in-house. It also helps keep the entrepreneurial spirit at the heart of our company and our employees enjoy having the opportunity to work with start-ups."
When asked if it has been a challenge to keep that spirit alive as Dell EMC has grown into a global technology giant, Hegarty replies: "In the last three years, becoming a private company has 
re-energised that element within our company. We have employee resource groups focused on areas of interest such as green issues, diversity, education and disability. These allow our employees to connect with the communities they live and work in. It includes a volunteering element with charities on those issue and also offers the opportunity of working with start-ups. We help them with financing, marketing, legal issues and some of these companies are already trading across borders."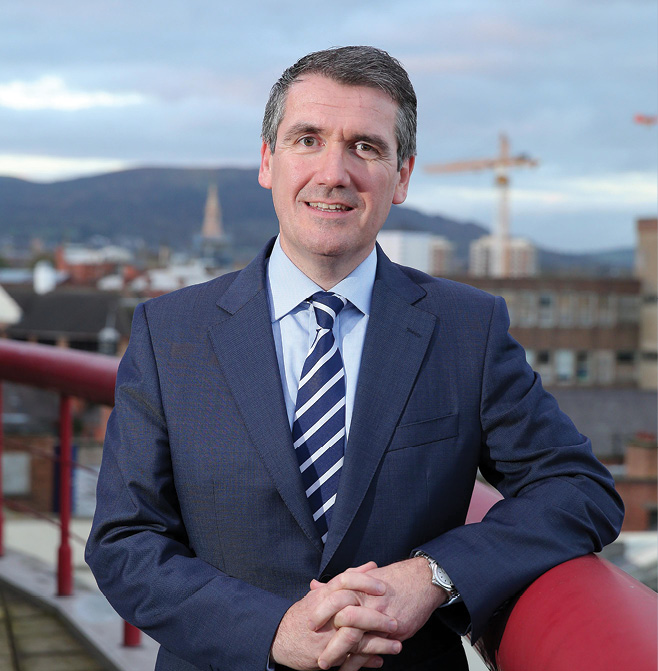 "For economic growth, particularly in smaller open economies, you need entrepreneurs, start-ups and companies that have the confidence to take on that next employee."
When asked how important trading across borders is to companies, Hegarty says: "Although Europe is a single market, unfortunately it is not always a single regulatory area. I spend a lot of time in Brussels on the board of the American Chamber dealing with this issue. If you want economic growth SMEs are a good vehicle but they need access to the wider market which requires a standardised regulatory framework in things like copyright and data protection. This will allow companies to expand into other countries and come under the same regulations."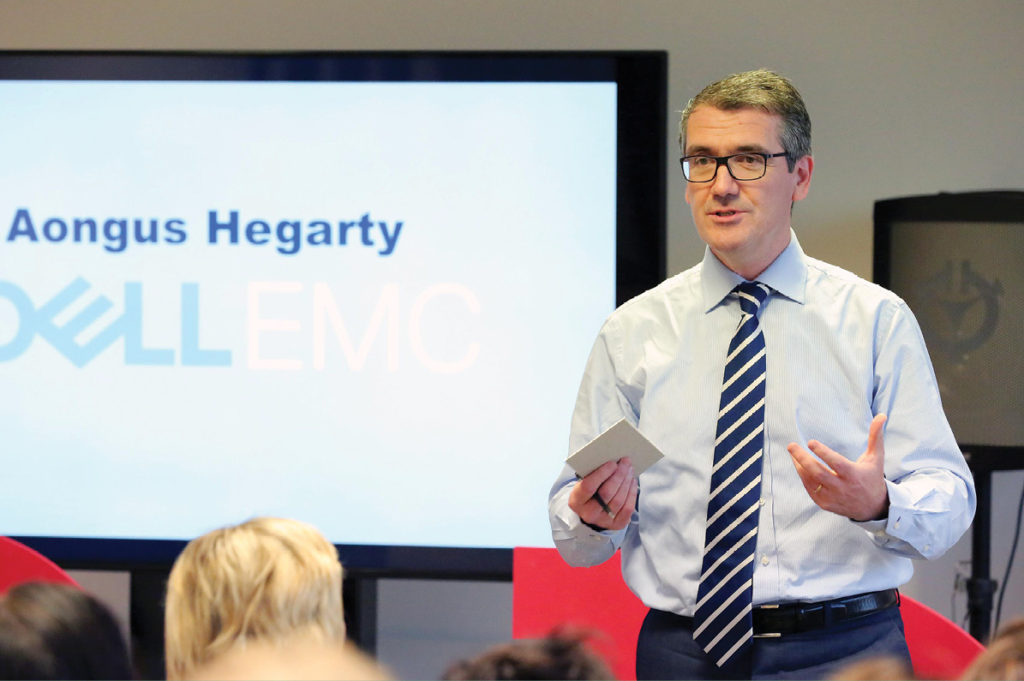 Combination
It is six weeks into the Dell EMC merger. Dell has a heritage in the PC and server area and has over the last six or seven years evolved into a hardware and software company. EMC was very strong in the storage and virtualisation area and both companies are very complementary in technology terms. "Since the merger I have travelled extensively over the Europe, Middle East and Africa region and it has been fantastic to see how that combination of technologies and solutions coming together has resonated with our customers and partners right across the region. Customers are looking for end-to-end IT solutions that can transform their businesses. They are looking to technology to underpin their business strategy and add real value to their business. We are already bringing solutions to the market based on both companies' technologies, which was evident at the recent Dell EMC World in Austin, Texas."
"Although Europe is a single market, unfortunately it is not always a single regulatory area."
Digital transformation
A large part of Dell EMC's work with customers is in transforming their businesses or public services through digital technology. Hegarty says that the role of the IT manager has changed in client companies: "The big shift has been in the role of the IT manager, which has traditionally been seen as someone who brought problems into the management team. That has changed utterly, particularly with companies who now see IT as an investment that underpins their business strategy. The CIO is becoming more of a chief digital officer and is now very central to the organisation. IT is now embedded into product solutions and is focused on gathering and storing data to get insights from that data that feed directly into the company's business strategy. The chief digital officer now provides insights into products, customers and the marketplace. This is becoming a very valuable input into the business rather than just a cost of doing business."
Not all companies are making this transition and Hegarty warns that that is somewhat short sighted: "Companies that are thinking about the future are looking at IT to transform their business. If they don't look to IT to transform their business, the challenge will come from a digital disruption in their industry. I don't think there is any industry where technology is not changing the business models in that industry. Often the disruption does not come from a traditional competitor and there are lots of examples of these from Uber to Airbnb."
Dell EMC has a solution centre and proof of concept lab in its IoT [Internet of Things] laboratories, where it works with very small companies, "as these are the types of companies that are transforming many industries. They have new ideas and look to technology to transform their industry. It is very exciting and with Dell and EMC coming together we have that breath of hardware, software and solutions to help companies with digital transformation."
Dell EMC is also unique amongst technology companies that are global scale in that it is a private company. "For all of my career I have worked for publicly quoted companies. For the last three years Dell has been a private company and Dell EMC is a private company. This allows us to take a much longer term view. We are not on a 90-day cycle to please some financial analyst. We have only one major shareholder, Michael Dell – who says that his name is over the door and he is focused on building success over the longer term," explains Hegarty.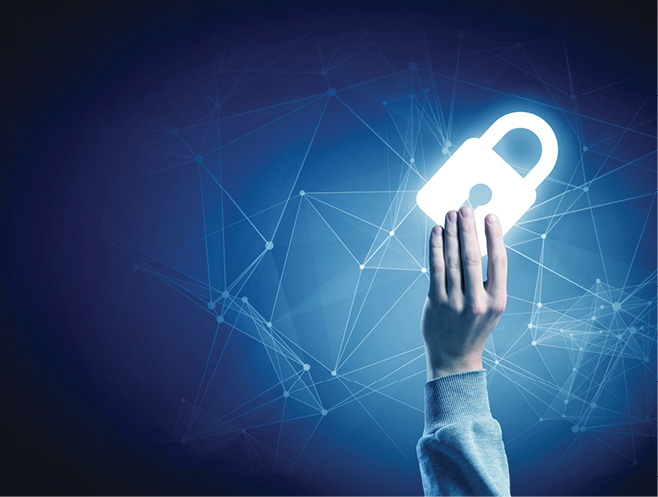 Dell EMC has a long track record in Northern Ireland, where it works with both universities, leading industrial companies and across the public sector. The company is bringing together both the Dell and EMC teams in the Titanic Quarter. "We bring our solutions to the local market through our partners. Investing in our partners gives us a much deeper reach into individual sectors and through our demonstration centres we have access to what we do in 180 countries." Hegarty says that he has been particularly impressed by the public sector here: "There is a 'look and feel' across the government departments that I do not see elsewhere. The departments' shared services have been very successful."
Coming back to the economy, during his last visit to Belfast a number of months ago access to working capital and credit was an issue for companies he had visited and this continues to be a challenge for companies and is also an issue across Europe. "A number of years ago we built out a set of financial services solutions for customers, so that they can get access to the latest solutions and consume them over a period of time rather than have to incur a large upfront capital expenditure. We have offered this to organisations of all sizes to get them access to capital which has been a barrier to growth."
Future
Looking to the future, Hegarty sees a number of issues impacting on all organisations. Security is a significant issue and Dell EMC is investing heavily in innovation around security "right across the stack – from end user devices, firewall encryption, identity and access, through to cybersecurity as a service." Cybersecurity is a particular strength of Northern Ireland with several companies involved in this fast growing area. "The challenge with security is that the bad stuff is innovating at a rapid pace and all organisations need to be continually innovating to remain secure," he adds.
"Digital transformation is 'top of mind' for our customers. We did some research recently that showed that 78 per cent of businesses consider digital start-ups a threat, either now or in the future. Mobility and the mobile workforce has become very important and it is not just about efficiency but about attracting and retaining talent by offering more flexible work practices. We have a lot of solutions that deliver not just mobility but the security and accessibility solutions that support mobility."
In concluding, when asked what advice would he give to senior managers in the public service he replies: "Innovation in public services here is well known. The public sector has taken a good holistic approach right across all government departments. One piece of advice I would give government is to keep the focus on that and continue to build on that success."