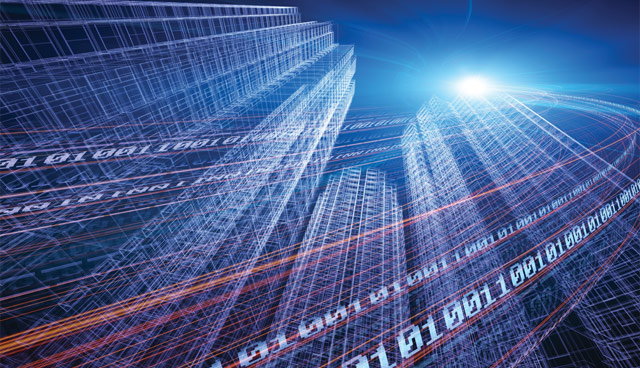 The public sector has shown great innovation in achieving a higher performance and an exceptional culture by adopting technologies which have delivered improvements in other industries. However the sector faces its own series of unique regulation based challenges, which can add complications to implementing improvements.  OpenSky Data System's Michael Cronin and Manuel Tomas explain.
The Current State of Digital Government
The complexity alone of securing citizens' information from within the vast volume of government agencies and organisational silos between departments, is a challenge in itself which can only be achieved with sophisticated technology and business innovation.
Governments are making great progress in their transition to the digital world. According to the Public Service ICT Strategy published by the Department of Public Expenditure and Reform in 2015, "the new strategy would deliver better outcomes and efficiency through innovation and excellence in ICT".
However, four years after the strategy was introduced, some of the greatest challenges still lie ahead for government. While much progress has been made to enable citizens with access to many government digital channels, the true potential of digital government stands unexploited today versus the plans outlined in the strategy in 2015, such as:
Many end-to-end digital services are still not available;
Many of the existing digital services are still not optimised for mobile devices;
Most departments are still struggling to comply with GDPR legislation;
Customer service still relies totally or partially on call centres which are not facilitated by an always-on service. We need to meet the demands of current day customer/citizen expectations for a 24-7-365 service; and
The functionality and user experiences of government online services are usually poor compared to commercial organisations who have set the expectation to customers, of a user friendly, efficient and functional platform.
The Need for Platform Modernisation
In today's digital era, keeping up with shifting consumer expectations and providing them with the low-friction and straightforward experiences they crave, is a massive challenge that most public and private organisations face. Often, the problem lies in the fact that due to platform constraints, many companies are slow or even incapable of deploying the digital technologies that consumers already expect and have adopted in their day-to-day lives.
Many citizen transactions are still supported by old systems and platforms that lack the flexibility, scalability, extendibility and interoperability to deliver the digital channels needed for 24/7 citizen access as well as ensuring that customer interactions are not only more efficient, but also have a strong focus on delivering exceptional experiences.
Therefore, in order to meet the increasing demands and expectations of more experienced digital users, public service departments need to go beyond digitising processes and services and leverage the power of digital technologies and data to improve efficiency and transform their business models.
However, when providing scalable, sustainable and future-proofed upgrades as well as replacements of obsolete case management systems, a major challenge for any government or large enterprise organisation is how to perform the upgrade without system disruption and with minimum impact over the business.
Automating Information Classification and Regulatory Compliance
Traditionally, implementing a successful enterprise search has always been a challenge. Search relies on classification and more so on consistent classification. Relying on a manual classification process managed by end users, has never worked and it never will.
In today's digital world, consuming information has crossed application and service boundaries to the extent that it has an impact on security, enterprise content management, migration, text analytics, collaboration, compliance and information governance. Most agencies are still unprepared to address data protection, security breaches and data leaks as well as complying with the requirements of GDPR. And most, focus primarily on perimeter security even though a high percentage of data breaches are caused by internal stakeholders.
In order to increase productivity and decision making while reducing costs and so importantly, ensuring compliance is maintained across the Public Sector, having all content (structured, semi-structured and unstructured) auto-classified and available in a single search index is paramount.
By investing in a platform that automatically generates metadata and makes it available to search engines, enterprise content management systems and a line of business applications and which also leverages intelligent metadata enabled solutions for data privacy, protection of confidential information and eDiscovery – public sector agencies will be empowered to:
Eliminate end user tagging, reducing errors, rework, and time;

Create a virtual centralisation through the ability to link disparate on-premises and off-premises content repositories, improving decision making via the retrieval of all relevant information in a single interface;

Enable concept-based searching for information;
Ensure all privacy data vulnerabilities are identified across diverse repositories such as scanned documents and e-mails;
Notify data exposures in real time;
Automatically protect content that contains a potential data breach;
Enable quick implementation to address regulatory changes while avoiding fines and audits; and
Minimise end user training.
Preparing for 2020 and Beyond
While process automation platforms have been around since the beginning of this century, there has been a more recent increase in general adoption across industries with the emergence of Robotic Process Automation.
Contact centres are a great example of how RPA can be used to increase efficiency, a great fit for RPA since they rely on a number of different systems and applications to process a high volume of repetitive tasks.
Customer representatives need to understand a customer's intent and carry out a series of actions that involve switching between systems and apps to find the required information and in turn, inform/direct the customer. The result of this process however, is an increase in the duration of the interaction that wastes resources while creating customer dissatisfaction.
By identifying frequent customer queries and analysing the tasks that the representative needs to perform in response, an RPA solution can be built to facilitate those actions by totally or partially automating those tasks.
Take this a step further by combining a virtual agent and a robot, in which the virtual agent interacts with the customer to gather the necessary data and triggers the robot to perform the actions. This method would only require intervention of a human when a negative sentiment in the conversation is detected or when dealing with a person who has explicitly requested to deal with a customer service representative.
Using AI to Drive Citizen Engagement
A no-code, AI driven virtual agent can handle most citizen interactions to improve productivity, reduce workloads and create positive experiences by guiding citizens to the right solution every time.
Benefits of AI driven virtual agents include:
Connectivity: connecting to different APIs, business applications and escalate seamlessly to human agents, virtual agents can create great citizen experiences that evolves and learns with context;
Deflection: free up human agents to work on high-value interactions by deflecting routine queries to a lower cost channel like chat;
Dialog: provide quicker response times with guided users interaction;
Intelligence: handle complex service interactions quickly and effectively through rich conversations driven by AI which provides them the ability to understand voice, language, intent, sentiment, image; and
Interoperability: trigger back-end process automation workflows and automation robots.
"Chatbots will be responsible for cost savings of over $8 billion annually by 2022, up from $20 million in 2017" (Juniper Research).
"Chatbots will power 85 per cent of all customer service interactions by the year 2020" (Gartner).
Choosing the Right Partner
When considering investing in modernisation of your case management system, choosing the right partner with deep technical expertise, industry understanding, tools and methodologies, is essential for the success of the development project. Furthermore, choosing a partner with business expertise is equally (if not more) important, to equip you with the multitude of scenarios and eventualities that lie ahead of such undertaking such an extensive project.
An effective upgrade does not end with a single migration project, continuous evolution should be the goal of any organisation in maintaining their system for process automation. It is essential to keep software systems up to date to enhance organisational performance and drive productivity. Up to date software ensures that critical and sensitive business information remains secure, decreasing risks of security breaches and reputation damage.
OpenSky Gov-Tech business expertise has transformed over 50 public sector bodies in Ireland & the UK. Within transport, waste, housing & health, our systems impact 2.5m people every day and manage 100m digital transactions every month in Government.
OpenSky Data Systems
T: +353 (0) 45 855 675
W: www.openskydata.com