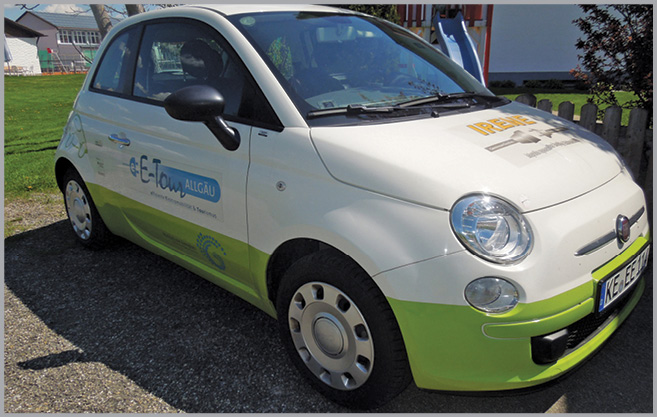 eolas outlines the EU Commission's guidelines for ensuring that member states can remain competitive amongst the increasing demands for mobility needs of people and goods.
The strategy is centred on three key pillars which will aid the global shift towards low-carbon, circular economies.
• increasing transport system efficiency: integrating digital technologies, smart pricing and facilitating lower emission transport modes;
• speeding up deployment of low-emission alternative energy for transport: removing obstacles to the electrification of transport and advancing the use of advanced biofuels, electricity, hydrogen and renewable synthetic fuels; and
• moving towards zero-emission vehicles: accelerating the transition towards low- and zero-emission vehicles including much needed further improvements to internal combustion engines.
The strategy integrates a broader set of measures to support the transition and identifies key priorities such as research and innovation in low-emission mobility solutions to provide confidence and clarity for future investment decisions. This confidence will facilitate for planning for investment within the manufacturing and service industries, who can plan ahead for greater vehicle efficiency and a removal of barriers to innovative mobility services. The same applies for investment into more sustainable energies and workers within these industries will be supported in upskilling for the technological transition through the EU New Skills Agenda for Europe Framework.
Funding and benefits
The Investment Plan for Europe announced by President Juncker has been outlined as a significant funding avenue for the low-emission transition, with numerous projects already being backed by the European Fund for Strategic Investment. Further to this €70 billion is available for transport under the European Structural and Investment Fund, including €39 billion for supporting the move towards low-emission mobility, of which €12 billion for low-carbon and sustainable urban mobility alone. €6.4 billion is being made available for low-carbon mobility projects.
Benefits listed for member states range from improved air quality, through to reduced noise levels, lower congestion and improved safety. These benefits will also filter down to energy consumers, who should witness lower costs and better infrastructure for alternative fuels.
Transport system
Further exploration of digital technologies, especially Cooperative Intelligent Transport Systems (C-ITS), is to be stimulated via a specific plan. The plan will focus specifically on communication links between vehicles and between vehicles and infrastructure, as well as improving road charging. This includes common standards for a distance-based charging system in the EU.
A plan is also to be drawn up to accelerate the use of low emission alternative fuels, working from a basepoint that the EU still depends on oil for around 94 per cent of its energy needs. A target of providing 15-17 per cent of transport energy demand by 2030 with low-emission energy has been outlined. The plan also aims to further support electro-mobility through a price comparison methodology of electricity and other conventional and alternative fuels.
Towards creating a market for zero-emission vehicles, the Commission is working on post-2020 standards for cars and vans. Alongside the strategy, the Commission is launching a public consultation to revise the current legislative framework. A further consultation will centre on monitoring and reporting of emissions from lorries, coaches and buses to potentially create a carbon dioxide emission standard, as exists in the likes of US, Canada, China and Japan.
Global
Moves towards addressing international aviation emissions are ongoing and measures including the recent international carbon dioxide standard for new aircraft, are intended to ensure the carbon neutral growth of international aviation from 2020. The Commission has pledged to review its own domestic measures prior to the outcome of this autumn's International Civil Aviation Organisation's General Assembly meeting.