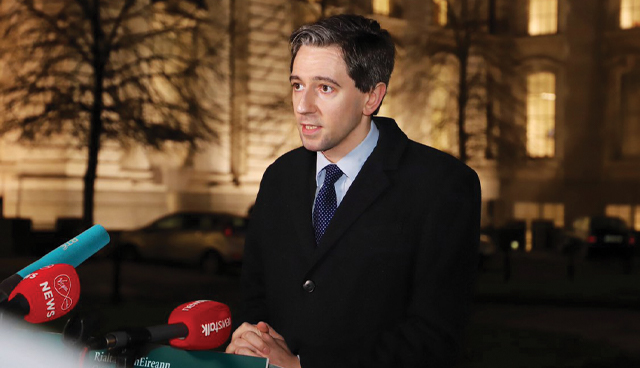 In recent years, the oft-quoted 'Angola' quip attributed to former Taoiseach Brian Cowan in reference to the health portfolio has never seemed so prescient. Outgoing Health Minister Simon Harris TD has leapt from one 'unexploded mine' to the next and is now managing a health crisis unparalleled in the history of the State. Ciarán Galway overviews the current status of Irish healthcare.
In 2017, the Oireachtas Committee on the Future of Healthcare's Sláintecare Report was published and subsequently adopted by government. The following year, the Government approved the Sláintecare Implementation Strategy, setting a direction for the decade-long plan and detailing actions for the first three years. The Sláintecare Programme Implementation Office was also established in 2018 and refined the strategy into an action plan for 2019.
Costed at €5.8 billion, Sláintecare envisages a reorientation of the healthcare system "to ensure equitable access to a universal single tier system, and that the vast majority of care takes place in the primary and social care settings".
The Sláintecare Action Plan Year-End Report for 2019, marking the first full year of implementation, indicates that of 138 projects, 112 were on schedule, 24 were progressing with minor challenges and two with major challenges.
Overall, during the outgoing government's term (from May 2016), the health budget increased from €14.6 billion in Budget 2017 to €17.4 billion in Budget 2020 (a 6.3 per cent or €1 billion increase on 2019). Despite this increase, there have been annual health overspends necessitating supplementary estimates.
In late 2019, additional funding totalling €338 million was sought, down from €655 million in 2018. Minister for Public Expenditure and Reform Paschal Donohoe TD told the Dáil that the 2019 supplementary estimate in health was required to meet costs relating to "demand-led pressures in key service areas, primarily in acute hospitals, in both pay and non-pay areas, disabilities, older persons, high-tech drugs, State claims and pensions budget lines".
Concurrently, over the lifetime of the outgoing government, staffing levels have also increased and according to Department of Health figures, this includes:
• a total HSE workforce increase of 9,559 from 110,258 (December 2016) to 119,817 (December 2019);
• an increase of 389 consultants to 3,250;
• an increase of 2,369 nurses and midwives to 38,205;
• an increase of 1,410 health and social care professionals to 16,774; and
• an increase of 2,079 HSE management and administration staff to 18,846.
Regardless, the outgoing government leaves a legacy of annual trolley crises and interminable waiting lists. According to Irish Nurses and Midwives Organisation (INMO) figures, 2019 was a record year for overcrowding in Irish hospitals with 118,367 patients forced to wait for a bed after hospital admission, an increase of 9 per cent on 2018.
In January 2020, a new record was set when on two consecutive days, 760 patients were left waiting for a bed in Irish hospitals. INMO General Secretary, Phil Ní Sheaghdha wrote to Minister Harris, urging him to "grasp the nettle and declare a major incident, cancel electives, and immediately approve recruitment for the worst-hit hospitals".
Similarly, the Government failed to meet hospital waiting list targets in 2019. For instance, at the end of December 2019, there were 553,434 people on the outpatient waiting list, 43,434 above the Government's target of 'under 510,000' last year.
While significant government spending on the National Treatment Purchase Fund (NTPF) had begun to ease outpatient waiting lists, through the purchase of private treatment for public patients and the validation process (removing the non-responsive and those receiving treatment elsewhere), the combined total of people on hospital waiting lists (including both inpatient and outpatient) peaked at 677,344 in January 2020. The total number of outpatients waiting for longer than 18 months to be seen by a specialist increased from 102,924 to 107,040. The advent of Covid-19 has exacerbated waiting lists as hospitals are forced to operate at 20 per cent below capacity as a precaution against a future surge.
General Election 2020
Ahead of the planned late January tabling of a no-confidence motion in then Health Minister Simon Harris by the Rural Independents grouping, then Taoiseach Leo Varadkar TD triggered a snap election. The rationale behind the move, as expressed by Michael Collins TD, was the "unprecedented crisis" in the healthcare system.
With internal Fianna Fáil dissent on the matter of abstention, it seemed likely that the Government would lose the motion, potentially forcing its collapse. Minister Harris had survived a previous motion of no-confidence, triggered by the National Children's Hospital budgetary overruns and tabled by Sinn Féin, in February 2019 when it was defeated by 58 votes to 53, with 37 abstentions.
During the subsequent General Election 2020 campaign, healthcare policy escaped the level of rigorous scrutiny that may have been expected of a major election battleground. Cross-party consensus on the 2017 Sláintecare Report became politically convenient. This unanimity materialised across the election manifestos of the main parties which, for example, each pledged support for the recruitment of 1,000 additional consultants.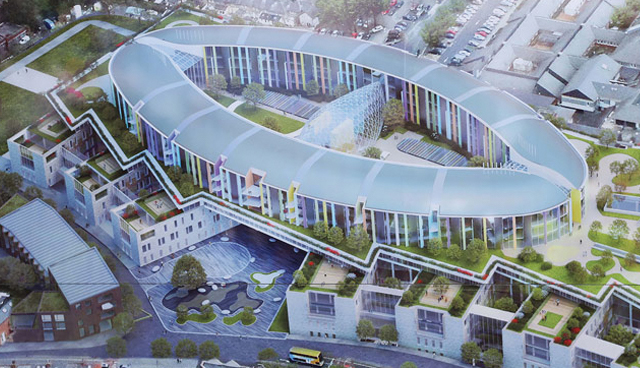 However, there was some variance elsewhere. For instance, Fine Gael proposed 5,000 additional nurses and midwives, Fianna Fáil 4,000, Sinn Féin 2,500 and Labour 4,000. Meanwhile, Fine Gael projected an additional 2,600 hospital beds, Fianna Fáil 2,600, Sinn Féin 1,500 and Labour 2,600. Although, given the recruitment and retention difficulties within the health system, this may transpire to be easier said than done.
Primary care expansion is a key recommendation of the Sláintecare report and vital to this is universal GP care without charge. Currently, this is confined to those under the age of six and over the age of 70. Sláintecare proposes extending free access to GP care to the entire population in phases of 500,000 people per annum on a means basis. This is projected to cost €455 million over five years.
While Fine Gael, Fianna Fáil and Labour promised free GP treatment for under 18s over the term of the next government, Sinn Féin and the Social Democrats propose universal expansion in five years.
Aside from such differences of emphasis, politicians of all shades in the State are fundamentally committed, on paper at least, to expansion and the establishment of a universal healthcare system. As such, whatever government is subsequently formed, it must be rigorously held to account by the opposition and others to ensure the full implementation of this vision.
Framework Document
Post-election, the Framework Document agreed between Fianna Fáil and Fine Gael "to facilitate negotiations with other parties on a plan to recover, rebuild and renew Ireland after the Covid-19 Emergency" lists universal healthcare as the second of 10 "new missions for a new government".
According to the document, lessons from the pandemic can be used as a learning curve to improve the future of healthcare provision in Ireland. It lists seven actions to do so:
1. Expand our health infrastructure and accelerate the implementation of a universal healthcare system as per Sláintecare.
2. Expand universal access with paediatrics and women's health a priority.
3. Increase bed capacity and staff numbers to improve access to both primary and acute care.
4. Ensure that all new consultant contracts in the public health service are public only.
5. Prioritise primary care.
6. Invest in public health infrastructure to mitigate future threats.
7. Promote health living and good mental health.
Prior to General Election 2020, the Social Democrats indicated that the implementation of Sláintecare was a red line for the party and more recently co-leaders Róisín Shortall and Catherine Murphy expressed concern over its financing. In a joint response, Fianna Fáil and Fine Gael intimated a willingness to ringfence the funding, projected to total €5 billion, required to implement the policy over the lifetime of the next government. Manifesto pledges for additional annual health spending over the coming five years had ranged from Fianna Fáil's €2 billion to Sinn Féin's €4.5 billion and Fine Gael and Labour's €5 billion. Meanwhile, the Green Party committed to "to adequately funding healthcare reform".
Covid-19
Now into his fifth year as Health Minister, Simon Harris has hyperactively utilised his social media presence (170,000 Twitter followers) to promote the Government and the HSE's messaging on the pandemic. Having navigated the CervicalCheck scandal, championed the successful repeal of the Eighth Amendment and weathered the worsening health crisis more generally, he now spearheads the response to Covid-19. In doing so, Harris appears to have successfully manoeuvred from a near untenable position to career-defining performance as Minister for Health.
Meticulously managed media performance aside, the Minister has come unstuck somewhat in addressing the testing and tracing capacity and the grave scenario still unfolding in Irish care facilities, the residents of which now account for over 60 per cent of Covid-19 related deaths.
Questions have also been raised regarding the transparency of the, caretaker government's relationship with the National Public Health Emergency Team (NPHET), chaired by Tony Holohan, which oversees the State's pandemic response. "Constructive tensions" between NPHET and political decisionmakers have been alluded to HSE CEO Paul Reid and the absence of minutes from twice weekly meetings queried in the Dáil.
Now, a new 19 member Oireachtas Covid-19 Committee has been established to comprehensively scrutinise the State's pandemic response.
National hospital developments
Simultaneously, already the subject of an ongoing omnishambles, construction at the National Children's Hospital has ground to a halt due to the Government's proscription of all 'non-essential' building in late March 2020. While construction is set to resume in late May 2020, contractors must ensure social distancing by staggering the number of workers on site among other measures. This is set to further delay the National Children's Hospital project which is due for completion in Q3 2022.
Initially estimated at €650 million, the project is now likely to consume over €1.73 billion, making it one of the most expensive hospitals in the world per bed.
They delays caused by new safety measures being implemented on construction sites could further increase this cost. Appearing before the Oireachtas Covid-19 Committee, Construction Industry Federation Director General Tom Parlon initially suggested told the costs could increase by as much as 40 per cent. Parlon later claimed his misspoke, stating: "What I meant to say was that productivity could be reduced by up to 40 per cent on those very complex projects while the very severe current regulations are in place."
Meanwhile, the Religious Sisters of Charity confirmed the planned transfer of their shareholding in St Vincent's Healthcare Group to St Vincent's Holdings CLG, a new and independent charitable body. In transferring the associated lands, with a total value of around €200 million, it is hoped that a final major obstacle to the construction of a new National Maternity Hospital alongside St Vincent's University Hospital at Elm Park, Dublin has been removed.
Thanking the religious order for their contribution to Irish healthcare, Minister Harris asserted: "Today's announcement by the Sisters will remove any remaining concerns that a religious influence might be brought to bear on the governance of the new National Maternity Hospital at Elm Park.
"The announcement will also pave the way for the finalisation of the legal framework which will protect the State's investment in the new hospital and ensure that the new National Maternity Hospital will have clinical and operational, as well as financial and budgetary independence."