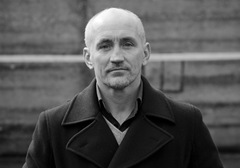 Turtle Bunbury tells Meadhbh Monahan about the interesting stories he has uncovered about some of Ireland's greatest sportsmen and women.
Capturing the "epicness" of how 44 Irish sports people, trainers and commentators "reached the top of their game" was the impetus behind Turtle Bunbury and James Fennell's fifth collaboration. The author and photographer have previously penned award winning books such as the 'Vanishing Ireland' series.
With interesting snippets not to be found in regular sports anthologies, 'Sporting Legends of Ireland' features portrait interviews with icons of Irish sport.
Readers learn that former Taoiseach Seán Lemass played poker in Donnacha O'Dea's father's house because he couldn't be seen gambling in public. This inflamed young Donnacha's passion for the game. A gift of two tonnes of sand was given to Dame Mary Peters by her father for her sixteenth birthday. She immediately set up a shot putt area and started practising her long-jump and high-jump.
"Basically we were trying to get a look at all the different aspects of sport from hurley to cricket because the age-old divisions are gone," Bunbury tells eolas.
"We sat down and put a list of 120 names together of people who have reached the very top of their game – be that national, such as GAA because you can't go any higher than national, Europe or world championships. We then narrowed it down to 44 sporting legends," he explains.
When asked who stands out, Bunbury finds it hard to choose because "there's so many stories that impress."
He concedes that "it was interesting to hear about the early starters." These include the 1997 world snooker champion Ken Doherty who, at eight years of age, stood on a biscuit tin in order to reach the table in 'Jason's' snooker hall in Ranelagh. Kerry football legend Jack O'Shea recalls a very active outdoor childhood where he cycled everywhere because the family didn't have a car and were only distracted by television for a week each Christmas when a TV was rented. Consequently his fitness meant that the 53-year old has never been to a gym and is "not going to start at this stage." Following Dame Mary Peter's unusual birthday present, she went on to win gold in the pentathlon in the 1972 Munich Olympics.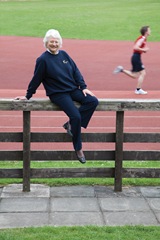 "Then we've got people who have had serious doldrums and have bounced back," Bunbury adds. He cites Tour de France winner Stephen Roche, who damaged both knees on two separate occasions, but still has 58 professional wins to his name, as an example.
In 1965, former Kerry star and manager Mick O'Dwyer broke both his legs, only to bounce back and play a starring role in the 1968 campaign. Despite his setback he retained his fitness and instilled "old school training" on the Kerry team, once famously taking them out training 27 nights in a row.
And Clones boxer Barry McGuigan had the "horror" of his opponent Young Ali falling into a six-month coma and dying in 1981 but he decided to keep boxing and went on to become the 1985 World Featherweight Champion.
Bunbury, who is also an historian, wanted to find out about family backgrounds and how they became interested in sport, rather than focusing on what they have achieved since they became famous, because that information is available elsewhere.
"We often had limited time with people so we tried to find out if there was a history of sport in the family or was it down to geography, because often a chosen sport depends on where you have grown up. For example, if you're from Kerry there's a chance you will be a good footballer, whereas if you're from Kildare you might end up riding horses," he contends.
"I also wanted to find out if it is instinctive," Bunbury adds, citing Kilkenny hurling legend DJ Carey. He told Bunbury in the book: "I became good because I wore out a wall when I was young, hitting the ball off it, practicing all day, every day."
And Olympic medallist runner Sonia O'Sullivan still runs at least 8,000 meters every day in order to retain her fitness levels and because it makes her feel "rejuvenated."
Bunbury doesn't know how the book will be received. "Some people who aren't into history might get bored. It's not just a standard book about statistics and medals won. It's about capturing the epicness of it all."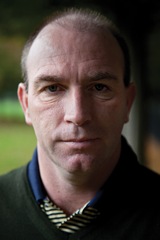 The author's own sporting prowess is limited to playing on a rugby team in "an obscure school" in Scotland, "which consisted of severely unfit boys who smoked too much and wore spectacles." He did begin running whilst writing the book because "it was very hard not to do some exercise after talking to all those sportspeople."
He concludes: "The appetite for sports in Ireland is huge. We are really successful at it. It's extraordinary how many champions come from Ireland considering its population."
Also featured in the book are: Olympic gold medalists Ronnie Delany (runner) and Michael Carruth (boxer); GAA legends DJ Carey (hurley) and Peter Canavan (Gaelic football); equestrian giants Eddie Macken (showjumper), Willie Mullins (trainer and jockey) and Ruby Walsh (jockey), and a host of other famous names including Willie John McBride (rugby), Rosemary Smith (rally driving) and Alan Lewis (Ireland cricket captain).