Public Affairs
Sláintecare and housing 'red lines' for new Social Democrats leader Cairns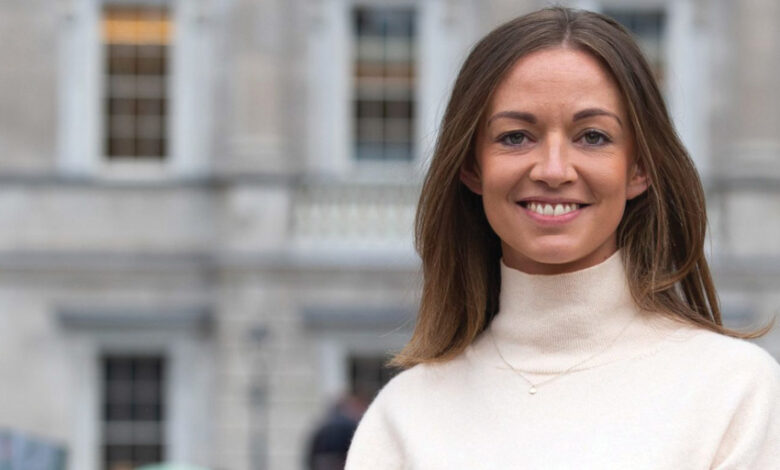 In March 2023, Holly Cairns TD became the first sole leader of the Social Democrats, with the Cork South West TD – now the youngest Oireachtas leader – hoping to be the kingmaker in the next Oireachtas term.
Cairns first became involved in politics during the campaign to repeal the Eighth Amendment, before subsequently establishing a branch of the Social Democrats party in her Dáil constituency of Cork South West.
The Social Democrats was founded in 2015 by two then-independent TDs – Roisín Shortall TD and Stephen Donnelly TD – and Catherine Murphy TD, who had been elected for the Labour Party. The party achieved relative success in 2016, re-electing the aforementioned TDs, before surviving the defection of Donnelly, who became independent before joining Fianna Fáil. Subsequently, the party doubled its Dáil seats to six in 2020, the same as their rivals in the Labour Party.
Prior to Cairns' election, the Social Democrats had maintained a co-leadership model with its founder TDs leading the party. However, upon their joint decision to resign in February 2023, Cairns was elected unopposed on 1 March 2023.
Now presiding over a party of six TDs, Cairns gained popularity in her initial month in the role, saying that she "has no interest" in a merger with the Labour Party, further quipping, "I would rather be in a party which has abandoned Stephen Donnelly than one which abandoned James Connolly".
Her first speech highlighting the generational gap which exists in Ireland for homeownership proved popular, and propelled the party to a record 9 per cent in the polls in early March, as reported by Ireland Thinks/Sunday Independent.
Although the Social Democrats would be seen as a natural potential centre-left ally of Sinn Féin, Cairns has not explicitly ruled out entering the Social Democrats into a future arrangement with Fine Gael or Fianna Fáil.
Nonetheless, Cairns has previously told eolas Magazine: "People are sick of Fianna Fáil and Fine Gael. They want a change and from just chatting to people, they do not necessarily want that change to be Sinn Féin." On entering a future coalition, she has stated that housing and Sláintecare will be "red lines".
The target for the Social Democrats will be to eclipse the Green Party as the fourth largest party, and see off competition from Labour and the Solidarity-People Before Profit coalition.
In the 2020 election, smaller left-wing parties were able to capitalise on Sinn Féin not fielding enough candidates to make the most of Sinn Féin's then-unexpected surge. However, as Sinn Féin will likely field a lot more candidates at the next election, there may be challenges for smaller parties in avoiding falling prey to the expected Sinn Féin surge.