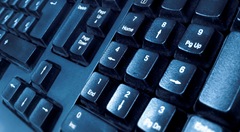 The Department of Justice is spear-heading efforts to share ICT services, as recommended in the McCarthy report.
Government bodies must reduce their use of external Information and Communications Technology (ICT) services by 50 per cent and share services between departments in order to save €100 million a year, according to the McCarthy report.
One of the recommendations is that the Department of Finance leads efforts to get departments to share services such as e-mail, file and print, anti-virus and anti-spam services, office productivity software, payroll solutions and to share existing computer centers in departments and offices.
The report also suggests that each government department and office should, on the back of detailed advice from the Department of Finance, put together an ICT skills map to identify opportunities for re-skilling and retraining existing staff; redeploying staff from ICT to other administrative areas; and introducing a competitive process that would judiciously recruit external ICT specialists. The report states; "Such recruitment should be subject to a demonstrable reduction in overall numbers in the ICT area in each organisation."
The report proposes that an IT advisory group be established comprising of senior ICT practitioners from medium-large private-sector companies in Ireland. They say that such a group would enable senior ICT policy makers and operations managers in the civil service to "network with and learn from peers in the private sector."
Currently the civil service spends €200 million a year on external ICT services such as consultancies, external service providers, telecommunications and training and there are 1,300 civil servants working in ICT costing €65 million a year.
An example of shared services in practice is the Financial Shared Services (FSS) Centre in Killarney who deal with nine client organisations from the public sector.
A division of the Department of Justice, Equality and Law Reform, the FSS Center has adopted a shared services business model to develop its financial systems and business processes. Its nine client organisations are the Department of Justice, Equality and Law Reform; the Department of the Taoiseach; the Department of Arts, Sport and Tourism; An Garda Síochána; the Irish Prison Service; the Courts Service; the Property Registration Authority (Land Registry/Registry of Deeds); the National Museum of Ireland; and the National Library of Ireland.
Seán Aylward, Secretary General of the Department of Justice, Equality and Law Reform says the department has adopted shared services because it conforms to government modernisation policies, there has been a growth of justice sector organisations, there is the potential to attract new business and grow the organisation and there are career development opportunities in government financial services.
The FSS Centre in Killarney has 186 full time employees and a budget of €11.5 million. It deals with 130 helpdesk queries, 710 invoices and 520 employee expense claims each day.
Of the 15 government departments, three are included in the FSS Centre.
The FSS Centre claims that it is in a position to provide similar financial services to other government departments, offices and agencies subject to the negotiation of implementation agreements with interested parties and having regard to emerging government policy on shared services. However, Aylward says people have "natural concerns" such as believing that their organisation has "unique requirements" and that shared services is a private sector concept that does not fit in the public sector.
The Department of Finance has not yet announced any ICT shared services policies but they do have a Public Service Management and Development division which is dealing with public service modernisation, public service pay and conditions, decentralisation, IT, e-government, and the telecommunications policy.