Digital
Shared services in government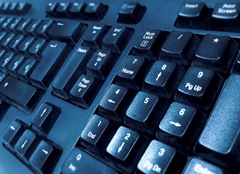 eolas considers what the public sector can learn from business and the North.
Shared services, including outsourcing, are likely to become a common feature in the public sector following the Programme for Government's pledge to merge back office operations. This follows on from success in the private sector (over 100 centres in Ireland employing 35,000 people) and reform programmes in the UK.
The programme commits ministers to "go beyond" An Bord Snip Nua's recommendation for shared ICT services. The concept will also be rolled out in human resource management, payments and entitlement applications, business inspections, and procurement.
A pioneering operation is already under way at the Department of Justice, Equality and Defence's Financial Shared Services Centre, based in Killarney. The centre processes invoices and expense claims for nine clients, including An Garda Síochána, the Prison Service and the Court Service. The Revenue Commissioners also run a data centre in Dublin.
Following a government-wide review, some "non-critical functions" will be outsourced "where appropriate". The Department of Finance says such a function must be within "acceptable" risk thresholds; the transcription service for sound recordings is an existing example. A date for the review had not been set by the time of going to press.
Ireland's strong performance in the sector was recognised in a report published by Accenture last September: 'Sustaining high performance in shared services: An Irish perspective'. Twenty-five per cent of Irish shared service centres had 'master' status compared to an 8 per cent global average.
Finance and accounting, IT and HR were the three most common services, with marketing, real estate and facilities management the least common.
Offshore centres are becoming more common globally but governments have been "slow to leverage these sourcing options", according to the report. The public sector would instead keep jobs inside Ireland and aim to improve "central co-ordination among departments" through a more integrated shared services model.
Consistency and longevity are both important goals when providing public services. Accenture's research also "suggests that the public sector has been more successful than the private sector in providing shared services to multiple organisations." Government would also prefer full-scope centres, which can carry out everyday routines as well as higher value tasks, and "a common and standardised business operating platform that enables the quick on-boarding of new businesses."
The North provides some of the UK's most developed examples of government shared services, partly due to its small geographic size and separate civil service. Seven projects were established from October 2004 onwards: Accounts NI; the Centre for Applied Learning; HR Connect; IT Assist; Network NI; Records NI; and Workplace 2010.
Workplace 2010 would have involved the sale, refurbishment and leaseback of office buildings, but was cancelled in February 2009 as property prices had fallen.
The change programme was overseen by the Department of Finance and Personnel's Information Strategy and Innovation Division. Its former head, Bill McCluggage, is now the UK Government's Deputy Chief Information Officer. A shared service solution for the North's health and social care sector is currently being developed through its own Business Services Organisation.
Opposition from unions can also be expected. The Northern Ireland Public Sector Alliance criticises HR Connect as "wasteful and damaging to the morale of staff across all departments".
Local government reform tends to be much harder than at the centre, due to its fragmented nature. Northern councillors opposed single business services and waste disposal organisations last year; the move ended a long-awaited merger. Scotland's councils have been more successful, sharing a jobs portal (myjobscotland) and a 'national entitlement card' for young people using local services.
The Scottish councils are assisted by the Improvement Service, whose Director of Shared Services is Paul Dowie. "We have to focus on transforming service delivery and not see shared services as an end in themselves," he emphasised last year.
Dowie also cautioned that returns on investments were unlikely in the first four years. Frank discussions with customers and early decisions, whether yes or no, were important factors for success.