Public Affairs
Sexual harassment in the workplace: Time to stop the harm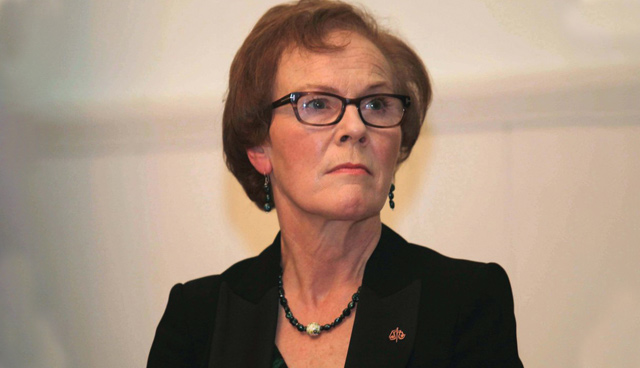 Hardly a week goes by without a media account from a victim of sexual harassment and abuse in their workplace who has suffered grievously as a result. Noeline Blackwell, CEO of the Dublin Rape Crisis Centre, writes.
For all the media accounts, and while some people will take the difficult step of reporting publicly, most workplace sexual harassment goes unreported even to management; victims attempt to deal with it themselves, soldier on, or resign.
Non-reporting does not mean that the behaviour is harmless. It is not. Like other forms of harassment and bullying, it can and does cause physical and psychological harm to those subjected to the abuse, often with lasting impact. It can and does weaken organisations. Where it happens, it creates unsafe places of work. Where it is not confronted, it creates an unhealthy culture which denies respect and wellbeing to those who are part of the organisation.
Sexual harassment means unwanted conduct or behaviour of a sexual nature which has the effect of violating another person's dignity in the workplace. It is widely prevalent and tolerated in our workplaces. Those seeking to highlight abusive behaviour are often ignored. They may be told to develop a sense of humour or a thicker skin or that the person carrying out the abuse 'meant no harm'. These responses ignore both the law and the reality that whether the person engaging in the conduct intended to violate the other person's dignity is entirely irrelevant. What is relevant is the impact on the person subject to that behaviour.
The very personal, intimate nature of sexual harassment, where the person carrying out the abusive behaviour focuses on a person's sexuality to harass them, can make it harder for the target to confront, let alone report this behaviour. They may fear mockery or disbelief. They may – and often do – question whether they are themselves to blame. They may also fear being victimised. Time and again we hear from people who have acted, only to be labelled as 'troublemakers' or 'untrustworthy'.
Seeking resolution brings its own problems. The person to whom a disclosure is made may not be trained or equipped to understand the nature or impact of sexual harassment. Colleagues may take one side or another. Hostility from one's workmates may ensue. The complaints procedure may be legalistic and bureaucratic and fail to yield any just solution.
So, what should employers and employees do to achieve a healthy workplace, where no one is subjected to the harm of sexual harassment?
Over years of training organisations on dignity in the workplace, DRCC has identified some common characteristics of companies and institutions that build healthy workplaces, intolerant of sexual harassment. None involves rocket science, but they do involve effort.
Amongst the positive indicators are:
effective consultation with personnel in the formation and implementation of anti-harassment systems;
widely promulgated codes of principle and practice, including clear statements that sexual harassment is illegal and will not be tolerated, and how to report it;
training for management and staff on the meaning, harm and consequences of sexual harassment; and
supports for those who may have been harmed, such as access to counselling.
Sexual harassment is neither funny nor fair. It abuses a person's fundamental rights to dignity, to bodily integrity and to a safe place to work. Its tolerance is detrimental to any organisation. It is time that every worker and every workplace took its elimination seriously.
Noeline Blackwell is the CEO of the Dublin Rape Crisis Centre (DRCC). DRCC provides Dignity At Work training courses for organisations and institutions.
For further information
T: +353 (0)1 661 4911
E: etadmin@rcc.ie
W: www.drcc.ie