Transport
Setting the standard in customer experience excellence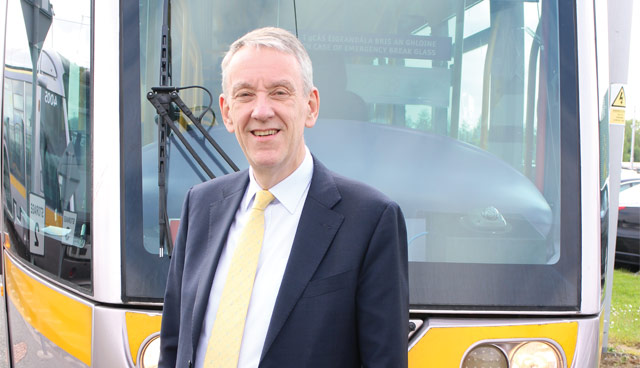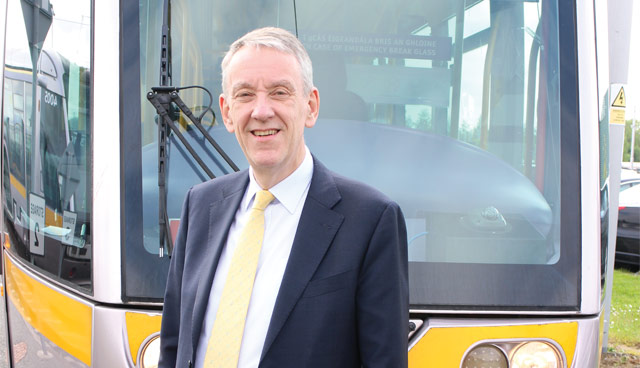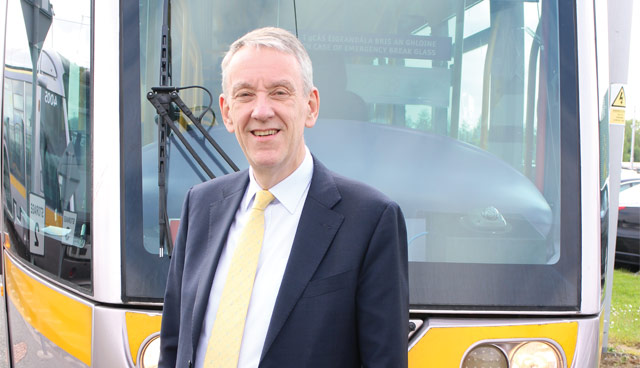 Having originally been posted in Dublin for the initial roll out of the Luas system in 2003, Chief Executive of Transdev Ireland, Peter Lunden-Welden has returned to the city to oversee the Luas expansion.
The Chief Executive, with over 45 years' experience in public transportation has been working with Transdev for two decades and is the group's Global Light Rail Specialist Leader.
A graduate from the Stockholm School of Economics, Lunden-Welden began working with Transdev in 1998 when he project managed the upgrade of the subway system and the introduction of the light train system for Stockholm.
Following involvement in various light rail projects across Europe, including in Spain and Germany, he was brought to Dublin to oversee the transition of the project from the construction phase. As Operations Manager, he took on the responsibility to train 200 drivers and create the various regulations around safety and training. In 2004, following the opening of the Luas Lines, he returned to Sweden to offer his expertise in various projects including the construction of a new control room, the delivery of new subway cars and an extension of light rail.
In 2007, Lunden-Welden moved to Seoul, South Korea, where he spent a decade. Originally the Operations Director for Transdev's Seoul Line9 Operations Company Ltd, he was appointed CEO in 2014.
He says: "Transdev was the first international and private operator given a contract in the Republic of Korea to operate Metro Line9. We had to join Korean and European culture to build a common understanding for a successful opening. This included a total new way to develop safety and operation procedures, hiring and training of staff."
In Seoul, Lunden-Welden developed the operations from a single member of staff, and grew it to an organisation of 650 people with the highest track record in safety for the city's public services.
However, when offered the opportunity to return to Dublin to oversee the extension of the existing Green Line, he says it was not one he could turn down.
"The opportunities and the challenges which presented themselves in integrating a customer-focused operation was one I felt that couldn't be missed.
Lunden-Welden has engaged in ensuring the new vision of being Dublin's preferred transport provider and a new set of values for the organisation is upheld throughout all staff members.
He adds: "One person cannot initiate change and by empowering them, our staff are fully engaged in our customer-centred approach and innovative way of progressing our operations."
On the future Lunden-Welden says: "We are on a fantastic journey in Dublin and Transdev want to be a focal part of that. Our experience across the globe can aid this journey. My ambition is to shift the mindset that we are not simply the Luas operator but that we are facilitating people to help them get to where they want to go. This will require partnerships throughout the city, many of which we are already positively engaged with."