Issues
Secure, customised and scalable video communications for public sector organisations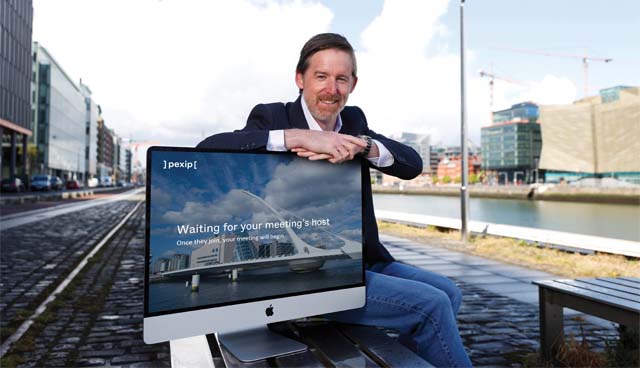 Trusted global video conferencing provider Pexip delivers secure video communications for governments and public sector organisations throughout the world. Following the recent growth of its operations in Ireland, the company has appointed Niall Doyle as Ireland Country Manager and is planning further expansion over the next three years.
Over the last 18 months, video conferencing has been embraced like never before. This significant rise in demand coupled with a successful IPO in 2020, has resulted in Pexip experiencing a unique period of global hyper growth, with users spanning various sectors and industries in over 190 countries. At present, Pexip provides unified communications and collaboration solutions for large private and public sector organisations across the board through its channel partner network. However, special emphasis is placed upon applications from the healthcare, legal, financial service sectors.
Pexip is currently enabling many public sector organisations across Ireland to host and join video meetings from any device. The key focus for the company is understanding and embracing each customers individual requirements. Niall Doyle, Ireland Country Manager comments: "Many organisations in Ireland implemented video conferencing solutions in an ad-hoc way when the pandemic hit last year, to meet their immediate need without thinking about the overall user experience, the position of video within workflow, and the security of the solutions which were implemented."
Focused on providing the best video user experience on any device at any time, Pexip builds innovative, scalable software solutions with a key focus on high security and data sovereignty. Pexip is currently used by healthcare providers across Ireland to provide telehealth solutions for remote communication between healthcare professionals and their patients, which truly encompasses Pexip's security ethos.
The Court Service of Ireland also utilised Pexip's secure video solutions to ease the backlog of legal cases heightened by the pandemic. Following such success, it is thought that remote hearings will continue to have an important role to play within the court system, with 'hybrid hearings' presenting a model for the future.
Doyle adds: "The healthcare, government, and financial services sectors have experienced great success following the implementation of integrated video solutions to enhance their existing services, tools and workflows as well as improving user experience. This has been done through telehealth consultations, virtual court hearings and remote banking consultations. Pexip has a wide range of APIs which enable these types of services and is the platform powering many of these applications.
"Having launched Pexip Health in January 2021, we have bolstered our reputation within the healthcare field. Pexip Health is allowing healthcare providers to extend the reach of their practice by providing secure, easy-to-join telehealth visits for patients from any device or location. Through Pexip's APIs, caregivers can use the technologies they already own to meet with patients, with no need to buy additional hardware or tools. Pexip's native integration with Epic EHR and APIs, integrates with other electronic health records including Cerner, Allscripts, eClinicalWorks and Practice Fusion. Implementations include the Western Health Trust in Northern Ireland, where face-to-face diabetes appointments have been reduced by 32 per cent."
With Pexip providing flexible and tailored solutions across the board, it is inevitable that demand is set to rise as staff return to work and organisations seek to unify hybrid workplaces with teams in multiple locations.
There is no doubt that Pexip will play an important role in supporting the continued growth of video communication in Ireland.
E: niall.doyle@pexip.com
W: www.pexip.com