Issues
SDLP: 'Soldiers of destiny'?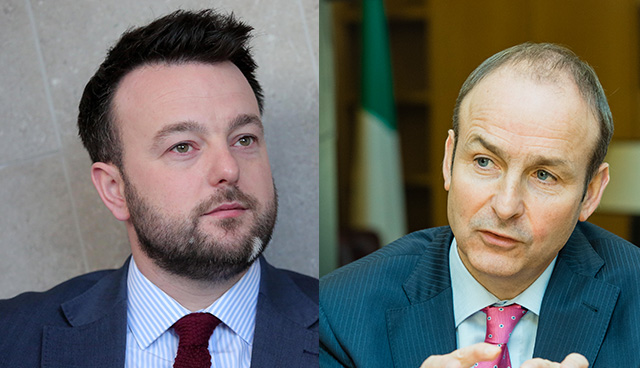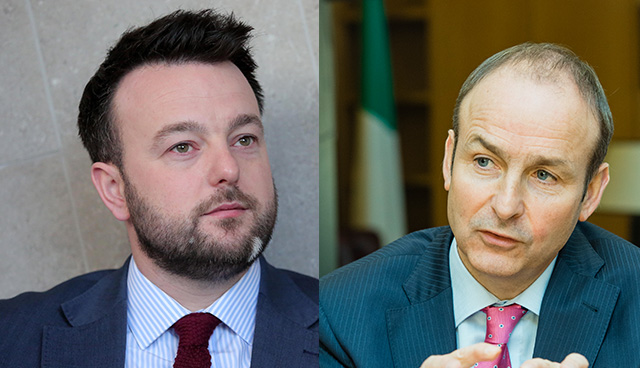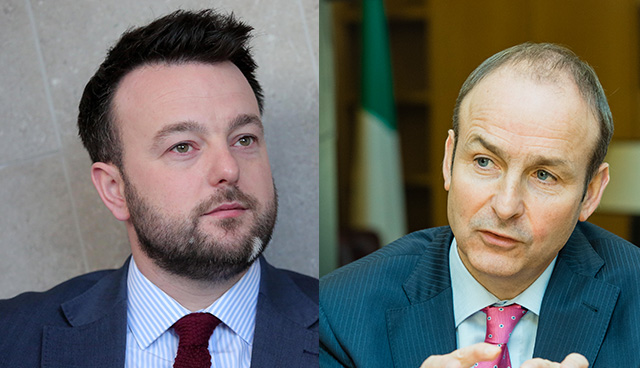 With those acting as Fianna Fáil's northern antennae briefed to expect an announcement on negotiations within the next month, it is abundantly clear that the vast majority of the SDLP (aside from its south Belfast and Lisburn branches, which have coalesced around Claire Hanna MLA) is willing to accept a takeover. Former SDLP Special Advisor Michael McKernan writes.
Are the SDLP going to fold their tent after almost 50 years and pitch their lot in with the 'soldiers of destiny'?
Realignment
The 1998 Good Friday Agreement (GFA) was regarded by many nationalists as a constitutional settlement with unionism which afforded nationalism a legitimate pathway to a united Ireland. The historic deal sparked immediate speculation about political realignment, particularly on an all-island basis. This was heightened further when the 2006 St Andrews Agreement brought the previously anti-GFA DUP on board for the pact.
The spectacular arrival of a DUP/Sinn Féin-led devolved government in 2007 indicated that almost anything now seemed possible in Irish politics. This prompted Taoiseach Bertie Ahern to become the first Fianna Fáil leader to indicate interest in organising in Northern Ireland.
From then on, the question of realignment and the relationship between the SDLP and Fianna Fáil became central. After all, the Soldiers of Destiny could hardly just march north at the expense of the SDLP. Yet, at the same time, the imperative for Fianna Fáil was compelling. While  an all-conquering party in the South at the height of the Celtic Tiger, it faced the taunt from Sinn Féin that Fianna Fáil The Republican Party – was really Fianna Fáil the partitionist party.
Further, it was clear that the weakened SDLP were incapable of stopping the Sinn Féin juggernaut. So, for Fianna Fáil, marching north made sense.
Early mobilisation
Many SDLP representatives welcomed the prospect of Fianna Fáil coming north and there was an early frenzy of joint meetings and events including some attended by Ahern's successor Brian Cowan. However, the effervescence quickly subsided with Ireland's economic collapse and the humiliation of the Fianna Fáil Government at the polls. Further, referring to a Fianna Fáil merger, new SDLP Leader Margaret Ritchie declared: "Not on my watch."
Her successor Alasdair McDonnell was more enthusiastic. He exhorted his backbenchers to engage their counterparts in Fianna Fáil. Around the same time, last man standing, Micheál Martin, was dragging Fianna Fáil back to a position of electoral credibility. Martin had also spotted an opportunity amid the economic chaos to occupy an all-island space, where he posed as guardian of matters northern.
It was Martin who definitively committed Fianna Fáil to marching north and he repeatedly put a 2019 local government elections date on it. He is now approaching a moment of truth.
Logically, Fianna Fáil and SDLP cooperation makes sense. But the question is now how each party appraises the opportunity ahead and how they regard each other.
Fianna Fáil perspective
There is general approval around the Fianna Fáil party for moving north: Brendan Smyth TD (Cavan/Monaghan) has been involved in northern 'activism' for years and is now in the influential position of Fianna Fáil Party Chairman. Deputy Leader, Dara Calleary also supports the move and there is no known opposition in the parliamentary party. At the same time the party has always been sensitive to unionist reaction. When Bertie Ahern first recommended going north in 2007 it appeared provocative to unionists. Then Ulster Unionist Leader Reg Empey described the proposal as "throwing a grenade into Northern politics", as it raised the spectre of Fianna Fáil having ministers in the Northern Ireland Executive – who ultimately answered to Fianna Fáil in Dublin.
Whatever the unionist reaction to Fianna Fáil operating in the North might be, the move does not conflict with the GFA and also seems curiously 'strategic' in the context of faltering devolution in the North and an ongoing DUP-driven hard Brexit. The context for coming north could not be much more favourable. So, if the notoriously cautious Micheál Martin does not go for it in 2019 as promised, he will undoubtedly suffer some loss of credibility.
The biggest prize for Fianna Fáil is of course not just expansion but ending Sinn Féin's exclusivity as the only all-island party. This could translate not only into more votes for the party but also a further movement of Sinn Féin personnel, such as Tyrone's Sorcha McAnespy, into the Fianna Fáil ranks.
For many in the party, tired of defeat, Fianna Fáil are the cavalry coming up over the hill to lift the Sinn Féin siege.  
So, all things point to Fianna Fáil crossing the border in 2019. The question is, do Fianna Fáil need the SDLP or do they go it alone?
There is no doubt that the SDLP offers Fianna Fáil a respected history, branded around John Hume and other reforming leaders. But this was last dominant as a brand in 1998. Since then, the SDLP has been battered by continuous electoral decline and the perception of being yesterday's party – a party without a project. At the same time the SDLP offers Fianna Fáil a readymade slate of candidates. And with them comes a local organisation, although undoubtedly weak in many areas.
SDLP perspective
The SDLP steadied the ship in the last Assembly election under Colum Eastwood but Sinn Féin still rampaged ahead in Westminster mopping up their remaining SDLP targets. For many in the party, tired of defeat, Fianna Fáil are the cavalry coming up over the hill to lift the Sinn Féin siege.
The SDLP leadership is enthusiastic about a merger (really a takeover) and the Assembly group is in favour, aside from Claire Hanna who hails from a strong labour tradition. Some analysts believe that Mark Durkan's former Foyle Westminster seat could be taken back from Sinn Féin, under Fianna Fáil branding. Possibly South Down too.
However, dissolution of the SDLP requires a two thirds majority and there would be those who would potentially seek to retain the 'title deeds' and continue on as SDLP even after the party has thrown its lot in with Fianna Fáil. So, a clean mopping-up of the SDLP is not a given.
Likely outcome?
As recently as 12 September past, Micheál Martin told a Fianna Fáil awayday: "We've made no decision in relation to the North, it is a work in progress, but we are engaged." A clear sign that Fianna Fáil is still keeping its options open.
On the other hand, Fianna Fáil has leapt over a potentially tricky obstacle by stating earlydoors that if candidates are elected to Westminster, they will take their seats, including any oath required. Why would they do this if they're not sure about going North? And they have cleverly turned this move into a condemnation of Sinn Féin abstentionism – especially given the importance of Brexit to Northern Ireland etcetera.
So, will they jump? Eastwood would. He could happily settle in as Fianna Fáil's 'Michelle O'Neill'. But it's really down to Micheál Martin. He's had a gruelling time in bringing Fianna Fáil back even to mid-twenties in the polls. If his northern adventure fails it would be a setback for his party, but terminal for him.
The verdict? They probably should do it, but they probably won't.
Michael McKernan is a former Stormont Special Advisor to ex-environment minister Alex Attwood and South Down MP Margaret Ritchie.