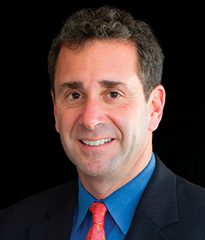 Kip Webb, Accenture's Global Managing Director of Clinical Services, explains how handing responsibility to clinicians can improve the quality of healthcare.
Cost, quality and efficiency are top goals of health systems but they must balance with the added complexity of clinical practices. Doctors and clinicians want to improve patient outcomes but evidenced-based care is not as simple as following a rule book. The challenge is that health systems have to identify preferred clinical practices in the context of thousands of clinicians and tens of thousands of individual patients.
Accenture has found that clinician-led transformation can help hospitals to achieve standardised patient-centric care that improves outcomes, prevents harm and reduces costs. We have helped one large hospital system in the United States save an estimated $20,000 (€15,000) a day and improve medicine reconciliation, patient safety protocols and various acute scenarios, such as sepsis and renal failure.
The first step in engaging clinicians is getting them to the table. This may begin with simple logistics: meet at the dates, locations and times of day that best suit the clinicians' busy schedules. Hospitals must also create a collaborative body unlike the traditional hospital 'committee' where the enthusiasm turns cold just as fast as the coffee. Accenture has found that hospitals can convert the doubters into doers by proving rather than saying that clinicians are the decision-makers.
There are few arguments against using evidence-based approaches. Clinicians, however, may more readily adopt protocols that better allow for their interpretation, judgment and contextualisation with their patients in mind. Our collaborative approach encourages the assembly of clinicians to express differing data-based opinions on preferred practices.
This is a departure from traditional re-design approaches that are based purely on external benchmarks and tend to identify cost reduction opportunities in a silo. The collaborative can work from the health system's own data to examine patterns or look for variation and use internal best practice modelling to highlight variances.
Once the team prioritises opportunities for improvement, there must be clear steps forward. The collaborative should follow detailed work plans that outline roles and responsibilities. Each meeting must begin with an agenda, end with an action plan and have clearly delineated responsibilities and timelines for follow-up.
Measurement is also key to keeping momentum. Accenture has found that hospitals must establish dashboards in each clinical area to measure process and outcome metrics. The data should be appropriately transparent and shared with key stakeholders on a frequent and regular basis to illustrate whether the organisation is achieving its targets. This approach encourages accountability and enables on-going improvements that are based on evidence.
Clinicians can be a driving force in helping hospitals to achieve better care, improved outcomes and a lower cost of care delivery. All too often these initiatives are often executed within a single department. An inclusive approach will move such successes beyond the department's walls. If clinicians own the protocols and the hospital supports scaling them across the entire system, there will be even more lives (and euros) saved.
Case study: sepsis campaign at a major US hospital system
The clinician-led collaborative is helping optimise care for sepsis patients and improve the quality of care delivery by combining preferred practice workflows, technology enhancements and established clinical interventions. The programme aims to:
• use evidence-based guidelines for early sepsis identification and management;
• deploy standardised tools and processes for the early recognition of severe sepsis across the care continuum; and
• leverage current and new electronic health record functionality to hardwire sepsis bundles, alerts, prompts and treatment protocols.
The programme results illustrate improved outcomes, reduced costs and lives saved:
• mortality rates for patients with sepsis decreased from 15.8 per cent to 12.7 per cent;
• more than 400 lives were saved between 2011 and 2012; and
• direct variable costs were reduced by $16 million between 2010 and 2011.