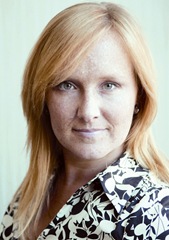 Business correspondent with the Sunday Business Post, Samantha McCaughren began her career in the Irish Independent. A love of writing and uncovering corruption means that she never has a dull moment. Here, she gives eolas an insight into the problems affecting Irish business during the recession.
How did you start out in journalism and how did you work your way to your current position?
My father Tom was a journalist in RTÉ and continues to be a writer, so although I tried not to be drawn to the same profession it was a natural path for me to take. I love writing and consume current affairs, so journalism allowed me to bring what I enjoy together.
I started off in the Irish Independent because it was first newspaper to publish an article I had written before I went on to do an MA in journalism at DCU. After spending ten years with the Independent, firstly as a news reporter and then as a business reporter, an opportunity came up to work in the Sunday Business Post.
I felt that I needed to work at another media group to broaden my perspective on reporting. I admired the way the Business Post got stuck into business news and felt that working there would give me a chance to really investigate the stories which impact on Irish companies.
Please describe your daily routine and how you source your stories.
Working in a Sunday newspaper means that our week starts off slowly and then gets busier. Friday is a hectic day and can often stretch beyond 12 hours. Our paper is all about getting exclusive stories and unique angles on the news, so some stories come through public relations sources, but many would come directly from people involved in the stories. One of the most important things for a journalist to build up is relationships with sources you trust and who trust you in return. Obviously the internet is a great starting point for a lot of stories, but a great contacts book is invaluable.
What makes a good business story?
A story which exposes corruption, wrong-doing or cosy deals between people in power makes for great headlines. Such stories can be difficult to prove and journalists have to be wary that they stay on the right side of Ireland's strict libel laws. Unfortunately, a lot of big business stories have been bad news of late, many linked to the post-property boom fallout.
I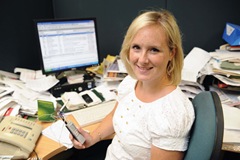 n your view, what are the three most important influences on Irish businesses at the moment?
Everything is linked to the poor performance of the economy at the moment. The most important issue for most businesses is some sign that recovery is coming. While some data has suggested that the worst is over, most companies haven't seen much evidence of that. For many companies, survival continues to be their main concern.
A second issue which we have dealt with extensively in the Sunday Business Post is bank lending and borrowing. While banks say they are lending, small companies feel that policies have changed unfairly. The banks had to make the decision to stop lending to businesses which will they feel will never be able to pay them back but they should try and stick with businesses because they will have a future when the economy picks up.
And thirdly, businesses will be anxiously awaiting the Budget to see what the impact is on their operations and their customers.
What are the most memorable stories you have covered in your career to date?
The stories which I most enjoy covering are corporate battles. These power struggles often get quite bitter and it's impossible to predict the different twists and turns which will follow. The investment by Denis O'Brien in Independent News and Media was fascinating, given that he was once described as a "gnat" by the media group's management but has now gone on to become the biggest investor. From a bigger picture, the sudden decline of the Irish economy has been incredible to write about and it affects almost every business story we now cover.
How do you like to relax outside work?
My 20-month-old son Tom is in the crèche most of the week, so it's fantastic to be able to spend time with him and my husband Peter at the weekends. I enjoy running and keeping fit and love cinema. Like a lot of journalists I love a couple of drinks and a good chat about the ins and outs of a great story, some of which will never make it into print. But since becoming a mother, spending time at home has become more important.