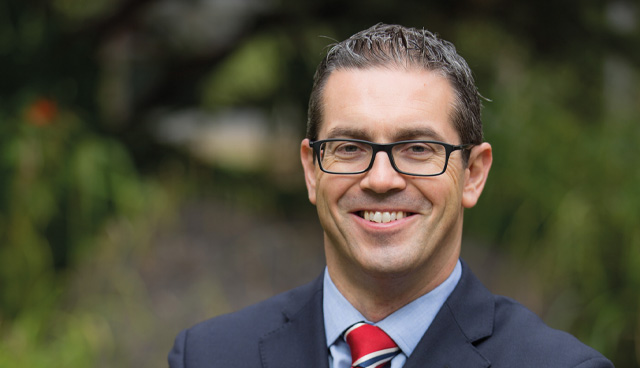 John Stobie, Regional Vice President of Public Sector Sales for Salesforce Ireland, and Paul Pick-Aluas, Regional Vice President of Strategy and Transformation for the Global Public Sector with Salesforce, speak to eolas about the company's identity as the number one customer relationship management (CRM) company in the world.
"Salesforce is the number one CRM company in the world and we're looking to help bring the public sector and citizens together in a digital way for the digital age," Stobie begins.
We are much more than just a CRM company though. Salesforce's public sector platform, Customer 360, is an integrated platform built around enabling case management, relationship management, collaboration, integration, analytics, and modern application development. The company is eager to help the public sector with their stated goals of achieving an ecosystem of digital skills and to ensure that there is widespread access to the digital public services that citizens are looking for, while enabling the Government's target of 90 per cent of services consumed online by 2030.
"We're in a position to help with that," Stobie says. "One of the key considerations within this space is security and we spend many millions on that to ensure our customers can trust us with their data because trust is one of our guiding principles. As an entity, we offer experience and service in the same proven tool, we believe that if you separate those you can suffer in relation to your capability. At a high level, what makes us unique is that we offer a single pane of glass in terms of people being able to see the data from disparate systems rather than having different systems they need to engage with. We are person-centric and offer speed to value, great agility, a future ready platform and we execute in terms of solutions at the back end, where we have a very modular approach."
Stobie stresses that Salesforce is guided by its core values: trust; customer success; innovation; equality; and sustainability. He explains how these values work in practice: "These values are lived daily within the organisation. If people trust us with their information, we want to be 100 per cent sure that it is totally secured. We have a website – trust.salesforce.com – where people can check how our systems are performing around the world. Customer success is integral, we want to ensure the best practice to help customers accelerate their digital journeys. Innovation is key; we are evergreen. We have a platform that delivers three innovation releases every year so you don't have to worry about that as a customer, you will always be on the latest version that we have innovated on.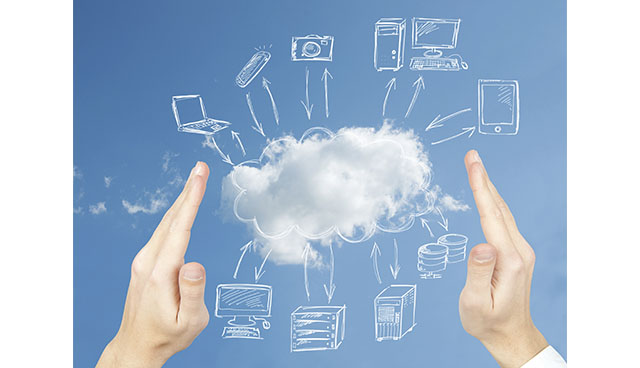 "As an employee, one of the aspects that I like is our philanthropic model. We have a 1-1-1 model whereby 1 per cent of our equity, time and products is donated. This is something that Salesforce set up from the start of the company and if you look today, it's about €523 million in giving, 6.7 million hours of employee volunteer time and 54,600 non-profits such as schools that have benefited from using our technology for free or at a discount. We also have a huge focus on sustainability within Salesforce, we're a net zero company already, we are also a part of the 1t.org initiative where we are trying to plant one trillion trees and we have 45 million done to date."
Stobie also places great emphasis on the company's speed to value, as seen with the rapid build of the HSE's CoVax platform and how the company has just finished standing up crisis management systems for a European government in less than a week.
"Salesforce has the ability with investment and technical capability, to be better positioned to be more secure than an individual agency spending on on-premises security."
Pick-Aluas reasons that it is Salesforce's roots as a CRM tool that is at the heart of their success: "Our person- and entity-centric core and lineage, having started as a CRM, is key because it's pervasive across all our technologies and truly enables you a single view of the customer or stakeholder. Also, by linking data from other systems it's not just what's in our tools that allows customers to shape their enterprise architecture. We are an integrated platform, as opposed to some of the other solutions on the market where you see CRM as an extension of infrastructure as a service and it doesn't give you the customer centricity you need."
"Salesforce has the ability with investment and technical capability, to be better positioned to be more secure than an individual agency spending on on-premises security," Stobie says. During a recent cyberattack on a customer, the Salesforce platform remained operational while on-prem solutions were impacted, demonstrating Salesforce's commitment to safety. Pick-Aluas adds: "We're a security company that makes business platforms. It's the core of our architecture, engineering, and design. It's one of the key reasons customers buy us, we bring security to them. It's a risk for agencies to keep their stuff on premises or in data centres. We have invested billions and continue to every year in new ways to secure data."
Salesforce has the ability to stand up solutions quickly due to its integrated platform, which also allows it to maintain an engaged partner ecosystem with the ability to put solutions in place. "You can start small with us and build upon it; you can expand within the platform from there," says Stobie. "We have the platform, resources, our internal experts, and the partner capability to ensure speed to value. We believe this is essential so that stakeholders can start seeing success straight away. That gives us an edge."
Building upon this, Pick-Aluas concludes: "A new customer has to see the improvement, and how it translates to their users in gradual fashion and see the process evolving. It exposes to us, these implementations in the public sector, that one of the key gaps to address with digital transformation is on the organisational side. People say that digital transformation is about the technology but the way you execute is defined by the organisational and economic aspects of transforming. That usually is where we see challenges in executing because many of these agencies aren't ready for transformation, so we have to help them with that aspect as well."
"That's why we're more of a transformation partner rather than a technology vendor. We have to develop more agile ways of working on the business side and bridge the chasm between business and IT with a tool that is more accessible and modernised. Bringing together this unified view is often disruptive at the organisational management level so we have to consider all of these barriers to modernisation as well as legacy technology."
For more information visit www.salesforce.com/eu/publicsector