Issues
Salesforce: Helping Ireland accelerate Sláintecare and innovate globally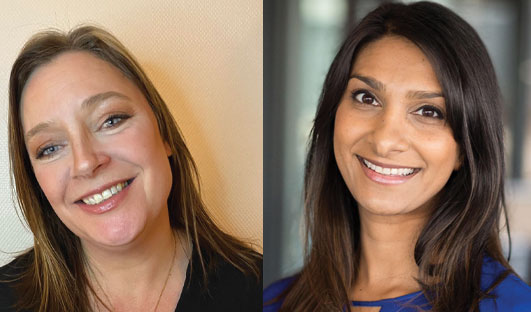 Salesforce, the world's leading customer relationship management tool, has entered the European health market. Salesforce played its part in the Irish healthcare vaccination rollout programme and is now setting its sights on contributing to the acceleration of Sláintecare reforms which will leapfrog Ireland towards the top of the EU Digital Health Leadership Board.
"It is important to recognise Ireland's global leadership through the Covid pandemic and the speed that the HSE and the Irish healthcare system responded to the crisis. The EU specifically commended Ireland's vaccination management rollout and we helped deliver a Salesforce 'platform' approach in Ireland with the HSE," says Louise Ashbrook, EMEA Health Vice President at Salesforce. "We are helping healthcare systems around the world with post covid challenges such as population health management, chronic disease management and helping avoid health inequalities."
Salesforce is committed to playing its part in the acceleration of Sláintecare reforms such as universal health care by ensuring that every patient receives the right care, in the right place at the right time. "A data driven approach can help enable some of the efficiencies required to work through the backlog of elective waiting lists that have built up during the pandemic," says Ashbrook. "Priorities have changed and technology can play its part in solving issues such as complex discharge management that help people to get out of hospitals quickly and ensures they have the care and facilities needed in the community."
There will be ever increasing demands for investment to support chronic disease management, critical care, acute inpatient services, more additional home support, GP access to diagnostics and increased community bed capacity to help deliver an accessible, equal and fair health service for all, addressing health inequalities to ensuring all of our communities are appropriately represented. Balancing these investments will require a data driven approach to service planning and resource allocation.
Delivering a high-quality integrated health care system requires a shift to putting patients at the heart of your healthcare system. The social determinants that drive health inequalities requires access to high quality and relevant data to ensure national healthcare providers, social care, commercial and voluntary organisations can provide effective outcomes for all patients.
Salesforce's Global Chief Health Officer, Fatima Paruk, who has first-hand experience of medical practice in Ireland having worked here in the past, is quick to praise the progress made in Ireland thus far. "It is impressive to see how Ireland has evolved and how they are leveraging technology to deliver care more appropriately," she says. "Thinking about where we are headed on a population level, we are making sure we are investing in proactively managing chronic disease, streamlining care, and thinking about the patient, who is now the consumer. There are a couple of things necessary for success in a population-based health approach and that involves meeting the patient where they are."
It is perhaps through the prism of the pandemic that Salesforce's role in the Irish healthcare system is easiest understood. As a customer relationship management platform, Salesforce enabled the seamless management of vaccination records nationwide across the multiple points of vaccination delivery, such as GP surgeries, vaccination centres, care homes and pharmacies.
"The first iteration of that solution was in production within nine workng days," explains Ashbrook. "That solution connected the healthcare workers with acute hospitals, GP practices, pharmacies, and vaccination centres, ensuring that there was a digital system for management of every vaccination across the population of Ireland. It also helped with patient engagement as the population logged onto a portal to book their appointment while our technology also ensured that HSE Live was able to answer citizens queries, quickly and effectively while also providing quality health data to ensure the public was kept well informed. The ability to build that at speed in an iterative way was what helped deliver that vaccine management programme across Ireland."
Key to the use of platforms such as Salesforce's is, of course, the collation and provision of high-quality data and an ability to read such data in order to inform better outcomes. "Therein lies the huge opportunity," says Paruk. "When we think about leapfrogging, Sláintecare is leading the rest of the world in where we want to see the change and that is where the promise is. There is so much that will come out of this when it comes to positive outcomes.
"When we look at designing a population-first approach to health and where the service design of the health system needs to focus on, things like unified patient score help health systems identify where the best outcomes can be gotten from and therefore direct where resources and investments need to be applied, making sure that all the money spent is directed to better outcomes."
Enabling this population-first approach is Salesforce's raison d'être in the Irish healthcare system. On this note, Paruk concludes that this is only possible with the help of Salesforce's partners: "Ultimately, Salesforce is a business of enabling successful platforms. We work with a number of partners, local in Ireland and internationally, but our approach to collaboration and leveraging health data is key to making outcomes happen. We understand that our partners often have great insight at the local level into what's going to work and what's not going to. We can't be the experts at everything, we are the open and connected platform that takes the friction out of these things happening, but we rely on our partners to truly drive successful outcomes."
Further Information on Salesforce in Public Health in Ireland:
W: salesforce.com/eu/publicsector