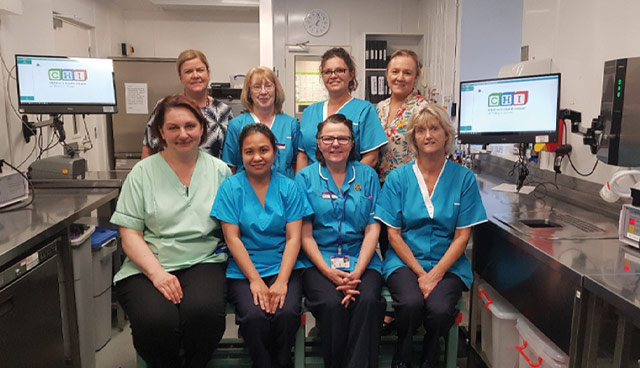 Case study: Innovative traceability of infant feeds at Children's Health Ireland (CHI) at Temple Street.
Risks to patient safety occur when there is a mismatch between a patient and the care they receive. Errors can occur at time of diagnosis, treatment or on-going care. Hospitals are using GS1 standards when implementing traceability solutions to ensure the reliability of data and to optimise processes. This in turn can reduce preventable errors, enhance Electronic Health Record management, support outcome-based medicine and comparative effectiveness, and provide transparency for better clinical and supply chain management.
The traceability solution supports the five patient rights: right patient; right drug or device; right time; right dose; and right route.
Reducing the administrative burden on clinical staff
According to a recent survey (Cardinal Health Hospital Supply Chain Survey, 2019), clinicians report spending more than twice the amount of time they would like to on supply chain-related tasks, and as a result have less time with patients and increased stress levels. Barcodes can be used to automatically capture information identifying products, locations and patients, creating a more streamlined environment freeing up time for clinical staff to care for patients.
Case study: Safer services for patients
The Special Feeds Unit (SFU) at CHI at Temple Street looks after the storing, preparation and delivery of prescribed feeds to infants with special dietary needs, some which require very specific care, such as metabolic patients, and it is vitally important that these patients receive the correct feeds. 
The hospital implemented a GS1 standards-based traceability scanning system that captures the critical data about each product, location, staff member that delivered or prepared the feed and ultimately the patient that received it. This means the hospital now knows where each feed is, and, a product recall can be done in seconds resulting in a safer service for patients.
The previous process was paper-based and time consuming. If the hospital received a recall notice from a supplier, they had to manually hunt through paper records from the last six months to identify what patients had received that batch as well as to locate the tins of product with that batch number so that no further product could be distributed. Now, this can be done in seconds.
New controls within the system prevents the dispensing or preparation of any expired or recalled product. The intelligence built into the system prompts staff to select short-dated products should they be available, helping to promote better stock rotation, reducing waste and saving the hospital money. The movement of all products is recorded against a ward or patient, ensuring that wasteful, buffer stocks are not built up in several areas around the hospital. Added to this they estimate time savings equate to half a full-time member of staff every week.
Mona Baker, Chief Executive Officer, CHI (Children's Health Ireland) at Temple Street, says: "Our staff take great pride in delivering the best care for patients. We know where each feed is, and a product recall can be done in seconds. This is an excellent example of innovation at CHI at Temple Street to improve patient safety."
Background
GS1 licences the most widely used system of supply chain standards, serving more than two million public and private sector organisations worldwide.
For more information, please contact: Siobhain Duggan, Director of Innovation and Healthcare, GS1 Ireland.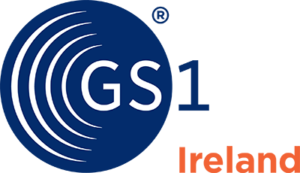 T: 01 208 0660
E: healthcare@gs1ie.org
W: www.gs1ie.org/healthcare