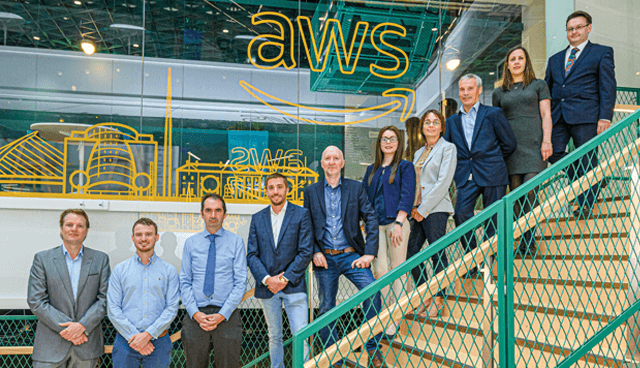 Amazon Web Services (AWS) hosted a round table discussion on cloud technology and how it can enable the delivery of public services.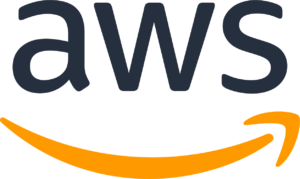 How do you build enablement into your IT strategy and what are the key drivers for IT change in your organisation?
Phillip Fischer
The student experience is at the core of what we do. Current and prospective students have high expectations having grown up in the digital age. However, following a period of under-investment post 2008 when budgets were tightened and the public sector faced funding challenges, our IT strategy and efforts is now heavily focused on getting our platforms 'match-ready' to progress on the journey of digital transformation, an area we have made good headway in to date.
Seamus Minogue
Enterprise Ireland has a strategy focused on our clients, who are Irish companies that are exporting. IT has its own strategy as part of that overall strategy, which is letting people do what they want to do without IT getting in the way. We see the businesses as partners, and we want to collaborate with them to achieve their strategic objectives. IT projects are no longer done in isolation, but in partnership with the business. The use of agile has helped hugely, providing a framework for our projects. The business needs are first determined, and we then build out the requirements. The function of the IT department is to support and accelerate the business processes. Having an IT roadmap and sticking to it is very important. Everyone has their own demands and there is often scope creep and therefore keeping to the plan is critical.   
Mary O'Connor
The first thing is not to see it as an IT strategy but as a business strategy. We are trying to get to the point where IT and business strategies morph into one. With the decarbonisation agenda, ESB is going to be very different into the future.  Technology will become central, whereas in the past it was heavy engineering and asset management. The move towards a technology business will mean that the IT and business strategies will become one. Business ownership and focusing on value are key. The drivers are: business performance, cost reduction, engaging with customers and ensuring they have the best possible experience, and having our operations and assets working as efficiently as possible.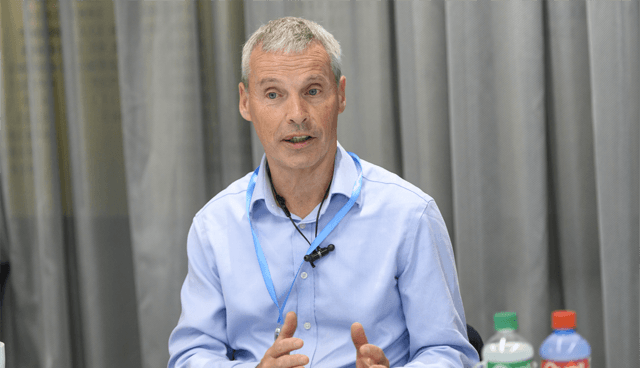 Our number one priority is to keep the airport running without interruption, 24/7. If not, nobody will trust me to do anything else.
Christian Zahorski-Philippe
As a cloud service provider, we talk to a lot of CIOs and they are all grappling with the same issues.
In government, we see that cost reduction is still very important, but equally so is providing better services for citizens. A good example is the European Commission, for them alignment of IT and business strategies is important. Over the past three years they started with a cloud-first strategy that then morphed into an IT strategy and then into a business strategy. Critical to this was training and education. A key element of implementing any IT strategy is training your people and getting that knowledge to your teams. Then you should consider: how do you allow for failure and foster innovation?
Padraic Doyle
The first step is to make sure you have a documented strategy. We had a strategy that was seven years old and it had expired. We refreshed it two years ago and it sets out what we are going to do for the next five years and what investment we need. It's important that any strategy is costed and signed off by your business partners. Our number one priority is to keep the airport running without interruption, 24/7. If not, nobody will trust me to do anything else. Therefore 70 per cent of the budget will be on lifecycle costs – services and databases. It's tedious but it must be done. It's also a strategy not a plan. It's not what you are going to do; it's what you would like to do and what your priorities are. It's also important to recognise some of the intangible business benefits in the projects that fall out of the strategy.
David Wall
Healthcare is a 24/7 service. It's a case of supply and demand; the supply cannot be switched off, as people get sick and come into hospital. I would contend, can you really have a long-term strategy as digital is changing so rapidly? The days of three- and five-year strategies are going, and you now have to look at things annually. It must be a business strategy and be owned by the business and enabled by ICT. A big challenge for us is the variation in digital literacy of our consumer base, from children to older people. It may not be possible to go 100 per cent digital.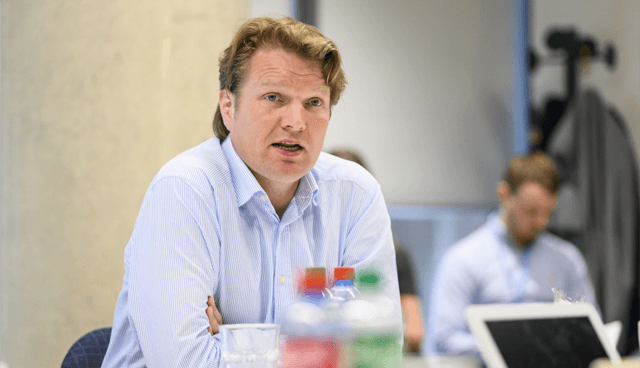 Our IT strategy and efforts is now heavily focused on getting our platforms 'match-ready' to progress on the journey of digital transformation.
The key drivers are: patient expectations, driven by disruption in other industries. We must ensure we provide safe, effective and high-quality care. We are also a significant producer of data with 20 per cent growth year-on-year. With a lot of it paper based we have to find ways of dealing with that growth.
Liam Stewart
OPW has an ICT strategy that was launched in July 2018. It's short and sweet. Previously we engaged consultants and by the time the report was signed off after a year it was out of date. Our strategy looks to the end of 2020 and it's reviewed every six months by an ICT steering committee. This is chaired by the Department's Secretary General, which sends a signal that ICT is important.  The emphasis of the strategy is: what does the business want from ICT? We used a lot of working groups from across the business in devising the strategy. The big challenge for implementation of our ICT strategy is resources; money, people and skills. 
How do you see cloud technologies enabling innovation in your organisation?
Mary O'Connor
There are a lot of opportunities to innovate with cloud services and we are availing of them more and more. For example, machine learning modules for various technologies and API's – these can make a significant difference. Cloud is being targeted first by vendors and some vendors will only offer cloud-based services – that makes cloud a natural source of innovation. With cloud you can take a more iterative approach, spinning up services more quickly.
David Wall
Initially we are looking at infrastructure as a service delivered by cloud-based technologies. The challenge is that the public funding model is still capital based. It's an opex [operating expenditure] versus capex [capital expenditure] issue. There needs to be a government policy change to allow us to fund cloud technologies more. Some vendors only offer services via the cloud and that can be difficult to fund via the opex route.
Seamus Minogue
One positive aspect of cloud is that upgrades are available much faster, and you are more likely to do them than if you were on-premise.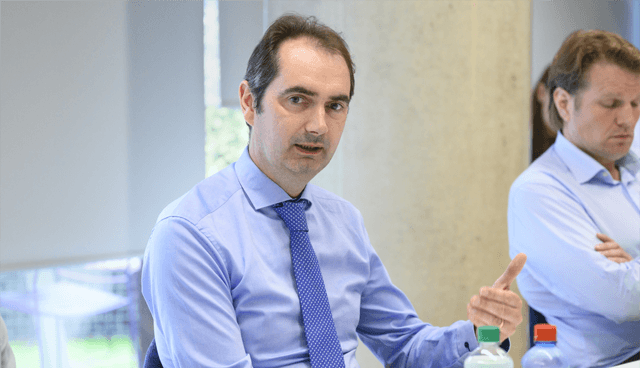 One positive aspect of cloud is that upgrades are available much faster, and you are more likely to do them than if you were on-premise.
Liam Stewart
The public sector is not homogenous. The semi-state companies have much more freedom than central government. OPW doesn't have a huge footprint in the cloud but we are using it for videoconferencing. All our videoconferencing is now cloud-based and the next big project for us will be unified communications and it will be a cloud model with no kit onsite. However, there is no OGP [Office of Government Procurement] framework for this yet and that confines us to some extent. 
Phillip Fischer
There is pressure on all organisations to innovate and to stay relevant to their customers. Cloud enables you to connect with externally owned and managed service environments. For example, we use a cloud-based VLE [virtual learning environment] to provide a learning platform to our large staff and student body. One of the benefits is that once you are on that platform you relieve some of those internal pressures to innovate by leveraging their scale, insight and expertise. In the above example, platforms like this will be a key enabler to help us to drive digital innovation in the learning environment. Though at times I do struggle with the word 'innovation', as all too often it is something that happens around us and the real challenge for organisations is to continue to deliver and adapt to an ever-changing environment.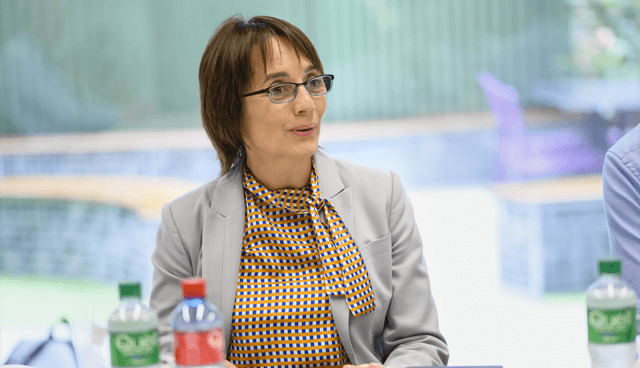 There are a lot of opportunities to innovate with cloud services and we are availing of them more and more.
Christian Zahorski-Philippe
Over the past three years there has been a move to the cloud in the public sector, both across Europe and here in Ireland. For example, Ordnance Survey Ireland is using the cloud to deliver maps and geospatial data to customers. These services gain up to 200 million user requests per month, which are easily handled in the cloud.
There is now a lot of innovation that cloud enables that was not possible on-premises. For example, Transport for London published an API and created a huge environment of innovation around its organisation. They use AWS to improve the agility and responsiveness of their own digital services, and to establish a third-party developer environment – primarily of tech start-ups – that can leverage their openly licensed travel data stream to build their own travel planning applications for Londoners. With AWS, Transport for London can handle large spikes in demand due to major disruptions like "snow days", handling traffic spikes of 20 times standard load, typically within a one-hour timeframe. They use AWS to auto-scale on demand to keep the day to day run costs lower, yet have the capacity when needed. Procurement for operational expenditure is a major challenge for Irish public sector organisations. The development of a cloud procurement framework would enable Irish public sector organisations to fully realise the benefits of the cloud and successfully adopt the technology.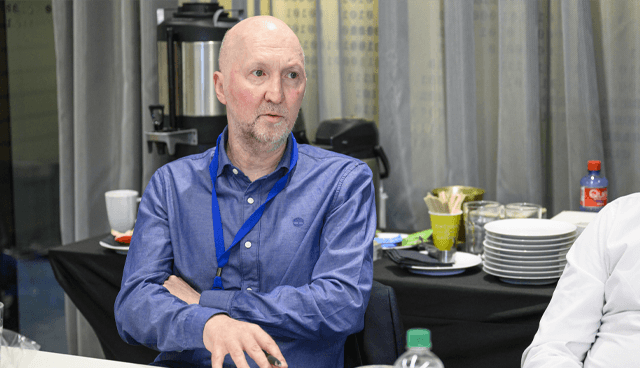 The big challenge for implementation of our ICT strategy is resources; money, people and skills.
How do you manage the pace of change to successfully implement your IT strategy?
David Wall
In healthcare it's actually not that big a challenge. We see disruptions in other industries and then healthcare follows on. That has its benefits. They iron out the kinks and bumps and get it working before we do it. You have also to manage business users' and patients' expectations. You can't simply deploy the latest innovation in isolation. You must think of the whole health ecosystem. It's also a challenge to keep informed and educated in the face of the pace of change. Consumer adoption can be a challenge. Often, it's not a question of doing a new project but of sustaining it.
Mary O'Connor
Cloud is interesting and challenging from a cultural perspective. On one hand you have business users who can purchase a cloud service relatively cheaply with their credit card, with no understanding of the security and cost implications. At the other end of the spectrum IT teams can feel threatened by cloud. Trying to bring all this together is a challenge. One small change that made a huge difference was moving one of the members of the infrastructure team onto the cloud desk. That got things moving in the right direction.
Padraic Doyle
There are two aspects. How do we take on these technologies and get the business to adopt them? You go for low risk areas. For us it was to move our websites into the cloud and give our infrastructure team experience of the cloud. The other aspect is, how do we manage the timings? It may be the right solution, but it may not be the best time as it may become cheaper as it matures.
Christian Zahorski-Philippe
Innovation in Amazon Web Services is something we do every day. For example, in 2018 we released 1,957 new significant services and features. Innovation is in our DNA. Innovation is a key focus for our public sector clients. They frequently ask us: how do you do it? And how can we do it ourselves? In terms of deploying services in isolation, quite a few of our customers have created a cloud centre of excellence. Also microservices architectures make applications easier to scale and faster to develop, enabling innovation and accelerating time-to-market for new features.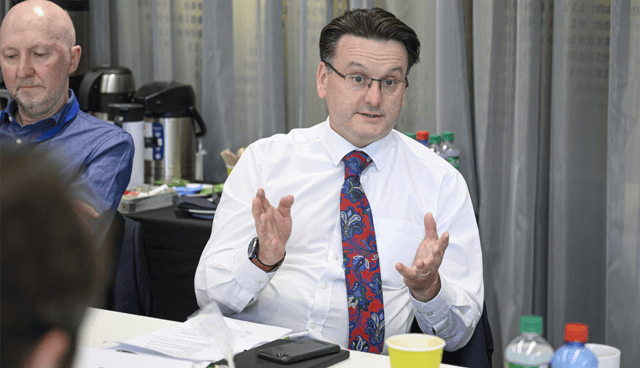 There needs to be a government policy change to allow us to fund cloud technologies more.
Phillip Fischer 
UCD is currently undergoing a strategic review and one of our ambitions is to ensure IT is positioned as an integral enabler to deliver on the University's' vision. To date, we have been working to deliver on the 2020 IT Strategy but as with any strategy the big challenge is the implementation, though we are starting to get good traction. The execution of strategy is key; funding needs to be in place, accompanied by a strong business case, strong governance and senior support and the engagement of the organisation to leverage the platform to drive value, for both cloud and on-premise solutions. The pace of change needs to reflect the internal ability to absorb that change. An organisation needs to be able to grow and develop along with its strategy.
What single thing can technology companies do to support your organisation to enable agility and mitigate risk?
Liam Stewart
Look at our environment and give us some expert advice on which would be the most suitable of our systems to migrate into the cloud.
David Wall
Technology companies need to understand our business and not just look at the applications. They need to consider what we do and what our customers want and then how they could help. Healthcare in Ireland is delivered by a different model than in the US. Therefore, something that might work in the US cannot be lifted and dropped into the Irish healthcare system.
Padraic Doyle
Given the plethora of cloud services now available, it would be far easier for vendors to give people a serious free trial. There is no longer the need to install equipment; there is just some reconfiguration. It would work both ways. The vendor bringing some extra capacity for the client and in return learning something of the client's real business needs and an understanding of how the business works.
Mary O'Connor
It's different things at different times. We are now accelerating digital in a very significant way and proof of value and proof of concepts in supporting real business challenges would be useful in progressing that. One recent example is the use of Chatbots and what value it would add to our business.
Seamus Minogue
The appetite for data in Enterprise Ireland is huge and business decisions are now being made using the data we have. As we start to build applications native to the cloud, we are going to have databases both in the cloud and on-premise. How do you bring all that data together into a data warehouse so that you can put it in the hands of the business units? The challenge is where the data is going to sit and how we are going to bring it all together.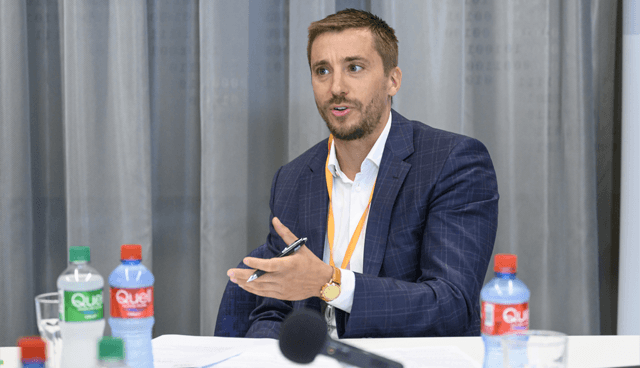 Innovation is a key focus for our public sector clients. They frequently ask us: how do you do it? And how can we do it ourselves?
Phillip Fischer
It's really about the applications portfolio and the maturity of the provider. There is a range from mature high-end providers, such as AWS, all the way down to providers that claim cloud services but they are really just co-locating and managing on your behalf. We now have VLE in the cloud and have just migrated HR payroll services to the cloud. For many other systems that have been developed on-premise it will be more of a challenge to transition to the cloud effectively.
Christian Zahorski-Philippe
It's great to hear what our customers think. With the on-demand model, in which you only use what you need, means that as a service provider we need to make sure the service is always relevant to you. That gives the customer huge power. Customers will only use our services if they are good and useful. In AWS we have an advantage as we have been doing this for over 13 years now. We have been through a lot of the issues raised today and have been challenged by our customers to come up with solutions. For example, for cloud migration decision-making we have a cloud adoption framework that helps customers decide which services are relevant for the cloud. To Seamus's question on data warehousing, a good example of this is FINRA [the US Financial Industry Regulatory Authority] moved about 90 per cent of its data volumes to Amazon Web Services, using AWS to capture, analyse, and store a daily influx of 37 billion records. Training is also a key area and we spend an inordinate amount of time training customers' staff to understand the security concepts and how to use cloud technology. Proof of concept is also important, it offers the opportunity for more innovation and for public organisations to try things out.
---
Participants
Padraic Doyle
Padraic holds the position of VP Technology in daa (formerly Dublin Airport Authority).  He is responsible for leading all aspects of IT Delivery and Technology Strategy for daa. He has previously held CIO and Senior IT Management roles with Payzone Group, Gulf Air, Emirates and Aer Lingus.
Phillip Fischer
Phillip is CIO for University College Dublin. He has responsibility for driving the IT Strategy and leading the IT Services Group. Previously, he was CIO and PMO Europe at Aramark. He also ran an IT services business in Germany and held a number of positions with the Musgrave Group. Phillip holds the Henley MBA, IoD Diploma and is a member of the HEAnet board and IBEC's Digital Economy Policy Committee.
Seamus Minogue
Seamus has been Manager of the Business Process Improvement & Information Technology Department in Enterprise Ireland since September 2018. His background is in software development and he has previously managed Enterprise Ireland's portfolio of websites. He holds an MBS in Management of Information Systems from Smurfit Business School.
Mary O'Connor
Mary is CIO for ESB. Her experience lies in over 30 years of working in a wide range of disciplines and functions at all levels within ESB. Mary is an IT graduate of Trinity College and is an ACCA post-graduate in Accounting and Finance.
Liam Stewart
Liam is Head of ICT in the Office of Public Works since 2011 and has over 30 years' experience in information technology. Liam holds a B.Sc. in Computer Science from Trinity College, Dublin and a Masters in Information Technology from NUIG.
David Wall
David Wall is CIO for Tallaght University Hospital since July 2015. Prior to joining Tallaght University Hospital, David held senior ICT positions in the Children's Health Ireland, Temple Street Children's Hospital and St Vincent's University Hospital. David holds a Diploma in Strategy, Innovation and Change from the Smurfit Business School, MSc in Health Services Management and a BA in Business Information Management.
Christian Zahorski-Philippe
Christian is Head of Pan-EU Sales, Amazon Web Service (AWS) Public Sector European business unit and manages a team responsible for Amazon's cloud computing business across Europe, the Middle East and Africa. He has more than 15 years' leadership experience in the IT industry across a variety of commercial IT. Prior to joining Amazon Web Services he worked for Microsoft and previously for Dell.