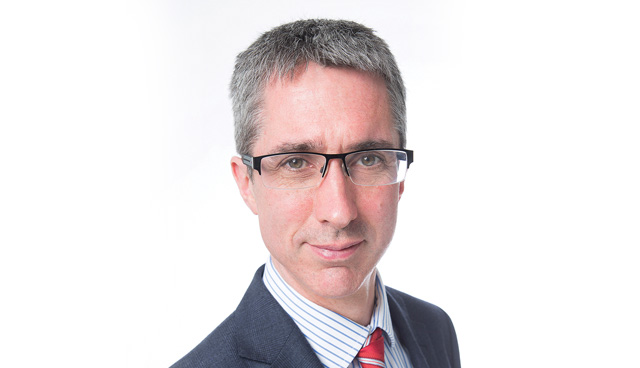 Commission for Communications Regulation (ComReg) Chairperson, Garrett Blaney, discusses how the pandemic has impacted on the telecoms sector and how Ireland seeks to grow its reputation for good regulation.
Reflecting on the lessons of the past year, Garrett Blaney, Chairperson of ComReg, observes that the pandemic has caused us to reflect on the value and criticality of electronic communications services and how, for example, they were central to all the remote working that has happened over the last year and a half. There has been a 60 per cent rise in the volume on the networks, with an immediate rise of 15 per cent on day one. "It has not been a blip but a continual rise. The trend of increasing traffic on the networks was a trend before the pandemic, which greatly accelerated," observes Blaney.
In response to the crisis, ComReg supported the increase in volume by quickly releasing spectrum capacity as the pandemic took hold. The electronic communications regulator has also been monitoring the networks more closely and "in general, the network operators have been able to rise to the challenge".
Looking at the impact on network investment, Blaney says that "in terms of investment climate it has moved things from 'should we?' to 'when do we invest?' and 'can we do it quicker?'". He explains that this is not just for all the market players in both fixed and mobile networks, but also for government with the progress of the National Broadband Plan.
However, Blaney outlines the risks, explaining: "We need to make sure it works for everyone. There is a risk that further investments are targeted only to where there are government interventions or in those areas that are most attractive commercially.
"We need to make sure that everyone benefits from the network upgrades."
Consumer protection has also been an issue: "Operators have more work to do on that. We need better quality customer service, and it needs to continue to improve. It is not great compared to other sectors and we need to keep the focus on."
Postal services
In postal services there has been a fairly radical change because of the pandemic, with a significant acceleration in e-substitution. Consumers are moving away from letters but there has been a significant increase in the volume of parcels, with a reliance on parcels for ecommerce. ComReg is looking at a new Postal Strategy in the near future and has put the first calls out for inputs.
"We are really trying to think about how we respond to the fundamental changes that are evident in postal services," says Blaney. At a European level, a new Postal Regulation Directive is expected, which will see further change for the sector. "As with the telecom networks, the changes we are seeing in postal services are unlikely to be reversible and thus we are not going back to the way things were before the pandemic. In our view, these changes in demand are permanent," he adds.
Blaney states that although the pandemic has not been good for society, there are some silver linings on the communications front. People have realised that there are new ways of living and for a large diverse range of people, blended working is now an option. "We want to make sure the communications networks give that option to people and allow them to work in blended work environments. There are a lot of consequences resulting from these changes, such as how and where people will live and work in the future."
Climate change
In addition to facilitating remote working, Blaney believes that connectivity can help solve other societal challenges, such as climate change. As a former energy regulator, he has a good feel for the key drivers within the sector and highlights the role of electricity, which he describes as "a central part of a low carbon energy future".
ComReg had released dedicated spectrum in the 400 MHz Band to facilitate the development of smart grids. With growing levels of renewable supply on electricity networks there is a need to increase flexibility in the electricity system. "Reliable telecoms connectivity is a key component of providing that flexibility," Blaney says. "The smart electrification of the transport sector will rely heavily on reliable fixed and mobile communications networks."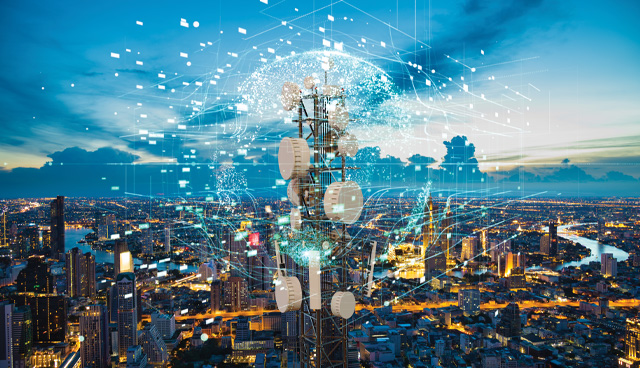 "The trend of increasing traffic on the networks was a trend before the pandemic, which greatly accelerated."
Looking wider, ComReg has a major spectrum auction which it hopes to conclude in the first half of 2022, which will give a 45 per cent increase in the amount of spectrum available to communications network operators. "That is a big jump in the volume of spectrum available and in common with all our spectrum awards we will be keen to ensure that the spectrum is used efficiently and in doing so, helping to solve some of these broader societal issues. For example, the pandemic is causing society to rethink various issues such as transport, where we live and where we work, and we want to make sure that that connectivity can help enable these developments.
Digital ecosystem
"ComReg is always keen to enable new technologies. For example, with satellite broadband ComReg facilitated that through use of spectrum and ensuring the right standards were used."
Ireland is part of a broad international system: "We don't come up with Irish solutions for Ireland, we work closely with international bodies to ensure that Irish innovation aligns with the latest international standards," explains Blaney. He also highlights that there are new forms licence-exempt spectrum, such as new WiFi arrangements, which again will give more options for consumers and trigger more innovation.
"We need to think of telecoms as part of a broader digital ecosystem," he states. A key aspect of that is resilience of that system and ComReg is working closely with government on issues around that wider ecosystem, including network security. The communications regulator has a dedicated unit, working with industry, looking at network resilience and how this will be protected in the future.
ComReg is also working with other regulators including Competition and Consumer Protection Commission (CCPC), Broadcasting Authority of Ireland (BAI) and the Data Protection Commission (DPC).
"We are talking to government about how to maintain and grow Ireland's reputation for good regulation. We see, more and more, that good regulation is a key component for investing in Ireland. We have a predictable and professional regulatory environment that supports investment and underpins business needs and most importantly protects consumer interests.
"This is now a theme at a European level, and we hope to show leadership at an international level over these regulations," he concludes.
T: +353 (0)1 804 9600
E: industry@comreg.ie
W: www.comreg.ie