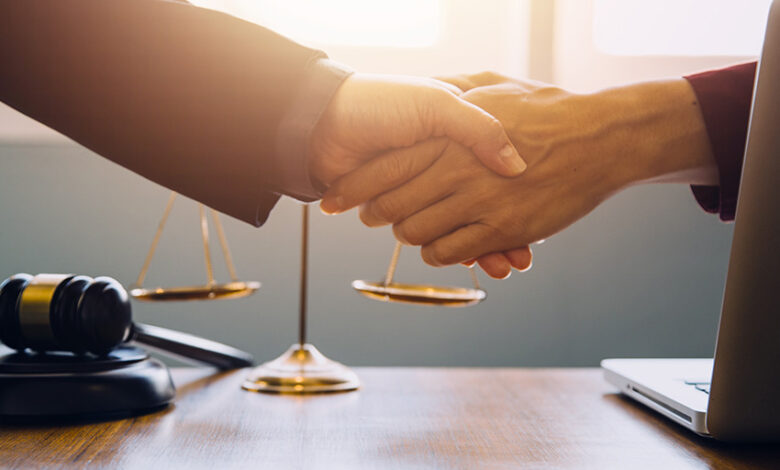 A new bill that aims to place the principle of prison as a last resort in the sentencing process has moved a step closer following the publication of a policy paper on restorative justice.
Publishing Promoting and supporting the provision of Restorative Justice at all stages of the criminal justice system, Minister for State with responsibility for Law Reform and Youth Justice, James Browne TD, said that evidence of an almost 50 per cent reduction in restorative justice cases in the three years since 2019 highlights that "Ireland is yet to use restorative justice to its maximum potential".
The policy publication is in response to the 2020 Programme for Government commitment to "work with all criminal justice agencies to build capacity to deliver restorative justice, safely, and effectively".
Restorative justice is defined in the Criminal Justice (Victims of Crime) Act 2017 as any scheme through which, with the consent of each party, a victim and an offender or alleged offender engage with one another to resolve, with the assistance of an impartial third party, matters arising from the relevant offence or alleged offence.
In Ireland, restorative justice is usually utilised with lower tariff offences as part of diversion from prosecution or conviction. Significant geographical gaps in restorative justice service provision, and gaps identified at certain stages of the criminal justice process are not aligned with repeated expression from the judiciary for greater restorative justice options.
Government ambitions to increase the number of referrals to restorative justice services have yet to be realised. Use of the practice is now far lower than pre-pandemic levels, indicating that annual referrals in the last three years are almost half the figure recorded in 2019.
Excluding youth cautions, figures for which are not available for 2022, recent figures prepared by Restorative Justice Strategies for Change (RJS4C: Ireland) estimate 721 cases in 2019 compared to 340 in 2020, 395 in 2021 and 413 in 2022.
A review of the Criminal Justice (Community Sanctions) Bill 2014, which commenced in 2020, aims to place the principle of prison as a last resort on a statutory footing, "and to outline the full suite of community-based sanctions available to the judiciary during the sentencing process".
Work to prepare the general scheme of the Bill is expected to begin once the review is approved.
"Following the agreement and publication of this policy paper on restorative justice, the Department of Justice is to examine the costs associated with next stages of the work. This will consist of examining current funding provisions with a view to considering the need to increase such funding as appropriate, particularly in light of the potential impact of the policy review of the Criminal Justice (Community Sanctions) Bill 2014."
In December 2021, ministers of justice of the member states of the Council of Europe adopted the Venice Declaration, which supports making restorative justice available with all offences and at all stages of the criminal justice process.
A previous report carried out by the National Commission on Restorative Justice in 2007 estimated that between 3,265 and 7,250 cases of adults before the criminal courts alone could take place in Ireland every year if restorative justice practices were widely applied, resulting in an estimated 290 to 579 persons being diverted from a custodial sentence.
The outcome could be an estimated reduction of between 42 and 85 prison spaces per year, leading to a cost saving of between €4.1 million to €8.3 million.
Following a consultation with stakeholders on the most appropriate choice to develop a successful restorative justice service, which delivered four options for the delivery of restorative justices in Ireland, option one, to "strengthen existing capabilities within current structures", was selected.
Commenting on the policy paper publication, Minister of State Browne said: "In light of the clear and positive benefits of restorative justice to victims, offenders, and the State, and mindful of the opportunity to increase current levels of provision of restorative justice services, the path forward that this paper identifies – to strengthen existing capabilities within current structures – provides the best prospect to make the most significant impact with the greatest efficiency."