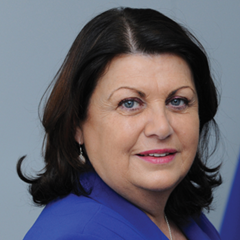 The Horizon 2020 funding programme gives Irish researchers and businesses a greater opportunity to see their ideas turned into new products and services, writes European Commissioner for Research, Innovation and Science Máire Geoghegan-Quinn.
As the economic crisis hits us hard in Europe, we must make sure we are investing the resources we have smartly. Investment in research and innovation makes us more competitive now and in the future, and that means growth and jobs. That is why the European Commission has proposed an increase for research and innovation in the next EU budget, to €80 billion between 2014 and 2020. Our new programme, called Horizon 2020, represents a huge opportunity for Ireland, and one I hope Irish researchers and businesses will engage with and take full advantage of.  
Ireland already does well in terms of its participation and financial benefit from the current Framework Programme (FP7).  The latest figures show that 1,137 Irish organisations have drawn down €362 million under FP7 up until November 2011, with 25 per cent of Irish beneficiaries from the private sector. This is a phenomenal performance.   Ireland also has a higher applicant success rate than the EU average, with SMEs doing particularly well.  FP7 supports Irish researchers from disciplines as diverse as the social sciences, biotechnology, health and ICT, and from a wide range of universities, research institutes and companies. I will be announcing the final call for proposals under FP7 in July of this year, with around €10 billion of research funding on offer, and I expect Irish researchers to apply in great numbers for this funding.
Horizon 2020 will offer even greater opportunities for Irish researchers, academic institutions and companies, beginning in 2014. The programme is composed of three distinct, yet mutually reinforcing,  priorities where there are clear advantages to be gained from researchers across Europe working together. 
Innovation starts with excellent research. Horizon 2020's first pillar is aimed at boosting excellence in Europe's science base. A proposed investment of over €24 billion will enable the most talented scientists to carry out cutting edge research of the highest quality. This includes more than €13 billion for the very successful European Research Council, securing the best fundamental research that leads to the greatest innovations.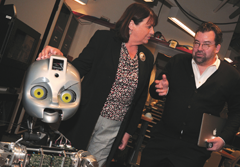 Innovation emergency
Europe has great scientists, and we will continue to support them. What we are sorely lacking, however, is follow-through on their good ideas.  Skype and the MP3 music format are just two examples of inventions built on the basis of EU research, but largely commercialised and brought to the marketplace by companies elsewhere. This is just not good enough. Jobs are being created elsewhere on the back of EU knowledge, and this is affecting the position of Europe in the face of stiff global competition. 
I have described this as an "innovation emergency". We need more ideas to be turned into new products and services, and this will be a major focus of the other two pillars of Horizon 2020. The second pillar will strengthen industrial leadership in innovation with a dedicated budget of nearly €18 billion over the seven years. This will include major investment in key technologies, and greater access to capital and support for SMEs. Crucially, there will be a third pillar with a dedicated budget of nearly €32 billion to help address major concerns shared by all Europeans. These include climate change, making renewable energy more affordable, ensuring food safety and security, or coping with the challenge of an ageing population. 
Within the proposed budget of €80 billion for Horizon 2020, there are many sectors of special interest to Ireland. There is €4.5 billion earmarked for the exciting area of food security, sustainable agriculture, marine and maritime research and the bio-economy for example. I am confident that Horizon 2020 will see even more Irish researchers benefit from EU support, particularly in areas like health, ICT, agriculture and biotechnology, where Ireland has some of the world's best talent.
Horizon 2020 will also make it much easier for researchers to apply and receive grants. We will make the application process much easier – whether you are an individual researcher seeking support for a great, blue-sky idea or you're working with a university or company that wants to join a consortium – it will be easier to apply for funding. Actual participation will also be much simpler as we will be reducing the administrative burden. This will allow researchers to get on with the real jobs of science and innovation, spending more time in their labs and workshops and less time filling out forms.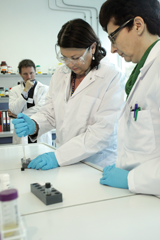 Local innovations
A great practical example of the opportunities ahead is the current EU-funded project STANDPOINT, led by Wavebob Ltd from Maynooth. The research team, which also includes participants from Sweden, Portugal, Germany and Spain, are testing the possibilities of an immense, never-depleting and clean energy source: our oceans. The science of capturing wave power is still in its infancy compared with other renewable energy sources such as wind power. The STANDPOINT project is working with a device that looks like a large buoy on the surface of the ocean, advancing the design and testing the viability as a commercial energy source. 
Dublin is City of Science 2012 and will be hosting the Euroscience Open Forum from 11-15 July.   This is Europe's largest interdisciplinary science conference, and will trigger a programme of science-related events and activities throughout the year across the island of Ireland. I believe this will further galvanise enthusiasm and support for research in Ireland and make it more competitive for the future. 
The European Commission is contributing to that future.  We now need all EU governments and the European Parliament to approve Horizon 2020, so that the best ideas are used in a way that makes a real difference across our continent. Only then will the European Union become an 'Innovation Union'.