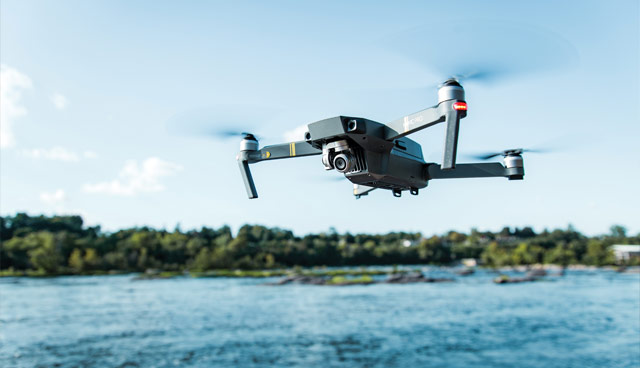 February 2019 saw a temporary suspension of flights at Dublin Airport following a sighting of what appeared to be a drone across its runway, prompting calls for robust legislation to prevent repeated incidents. eolas reviews the State's current efforts to regulate the disruptive technology in our skies.
The drone market, where previously highly-priced and largely unaffordable to many, has opened up to the domestic and recreational buyer thanks to a series of technological developments and subsequent falls in price. This has created a 'snowball effect' within the field of unmanned aerial vehicles (UAVs): cheaper technology has allowed manufacturers to produce drones for a range of budgets, leading to a raft of innovative products which cater for a range of purposes. Whilst drones have demonstrated their utility in warzone scenarios and aerial tours, the unmanned devices have simultaneously become a firm favourite in the toy and entertainment market.
Versatile application
The disruptive nature of drone technology is embedded in its versatility and variety of purpose. In the case of UAVs, applications are largely recognised as subscribing to one of three categories: civil, commercial and military. Research by Goldman Sachs suggests that military applications occupy the vast majority of the global UAV market, with a $70 billion share vastly overshadowing consumer and commercial/civil applications, who command a $17 billion and $13 billion market share respectively. The global military share of the UAV market is largely attributable to the technology's use in armed conflict situations, as well as law enforcement, reconnaissance and target practice. Applications in civil and commercial scenarios have seen utility in disaster relief, as well as agriculture, filmmaking and journalism.
Whilst an analysis of the global UAV market suggests dominance by the military sector, applications in Ireland have tended to sway towards the civil and commercial. A swelling recreational UAV market combined with a growing utility in commercial settings has compelled the State to regulate the disruptive technology via legislation in the form of the Small Unmanned Aircraft (Drones) and Rockets Order. Passed by the Dáil in 2015, the Small Unmanned Aircraft (Drones) and Rockets Order was among the first examples of unmanned aircraft legislation in Ireland. Indeed, it is argued that unmanned aircraft legislation in Ireland is far in advance of other countries such as the United Kingdom, who have seen growing calls for enhanced regulation after a series of controversies in late 2018.
Concerns
Unregulated and unmoderated drone usage saw unprecedented upheaval at British and Irish airports, as rogue UAV operators flew drone aircrafts over restricted airspace firstly at London's Gatwick runway, with a similar incident two months later at Dublin Airport. Significant delays in London accompanied unfruitful efforts by the British army to neutralise the device, prompting public outrage and growing calls for greater regulation. In the case of Ireland, however, statutory provision in the form of the 2015 Act offers a means of preventing similar occurrences. Despite this, the Act has done little to allay the fears of many Irish citizens who are concerned with the capability of the technology and the intentions of its users.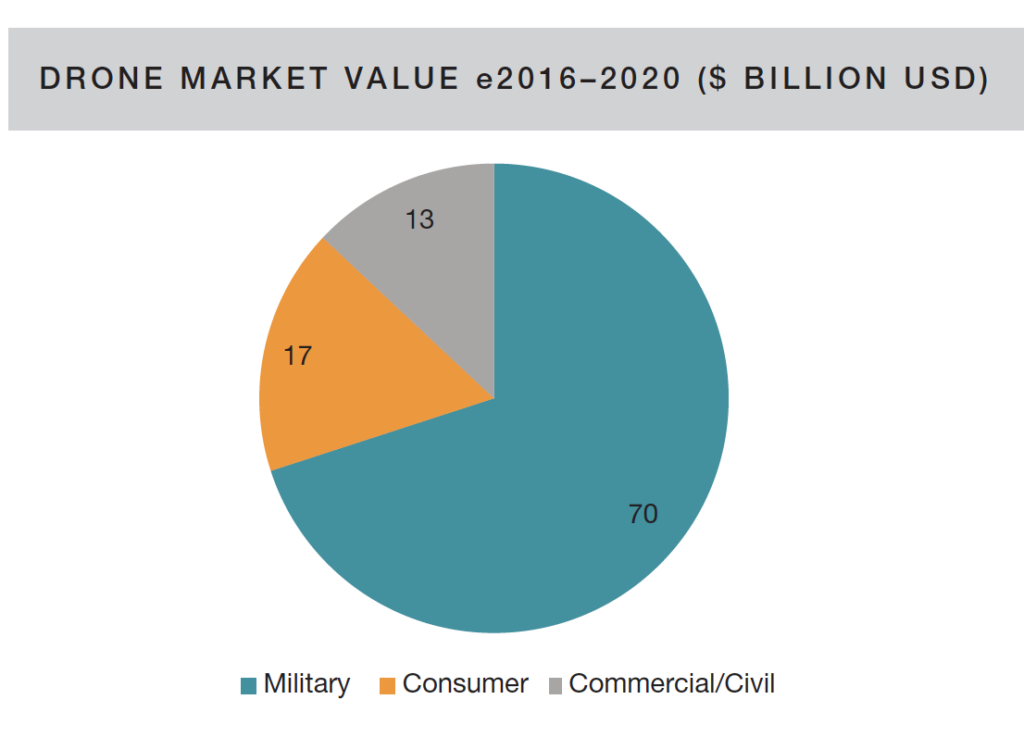 Indeed, numerous international incidents have led to heightened concerns around the risks posed by the technology. In conflict situations in the Middle East, UAVs have been loaded with explosives and crashed into vulnerable targets. Similarly, friendly UAV systems have been hacked remotely and diverted towards malicious purposes. Inbuilt security protection in commercial drones has frequently been highlighted as lacking, with the Federal Trade Commission demonstrating in October 2016 their ability to hack into three popular models of quadcopter. Revelations around the cybersecurity of commercial drones prompted calls for basic security measures including the encryption of WiFi signal and password protection. Despite having been exposed nearly three years ago, many commercial drone manufacturers have yet to embed this enhanced protection.
Growing security concerns and controversy at London Gatwick Airport have prompted calls for a "fresh detailed risk assessment" of threats to Irish air travel, including the heightened possibility of drone incursions on airport runways. In a January announcement following a special meeting of the National Civil Aviation and Risk Group, calls were made to strengthen operational protocols and review serious security issues. Attended by representatives of the Irish Aviation Authority, State airports, Irish airlines, the Department of Justice, the Gardai and the Defence Forces, the National Civil Aviation and Risk Group has joined a chorus of voices demanding greater regulation of the disruptive technology.
Current regulation
The Small Unmanned Aircraft (Drones) and Rockets Order 2015 prevents drones and other UAVs from flying in the following circumstances:
In a manner which endangers another aircraft;
In a manner than endangers property or life;
Further than 300m from the operator
Within three miles of an aerodrome;
Over urban areas and crowds; and
Over military bases, prisons and other restricted airspaces.
The Act also outlines that all drones over 1kg in weight must be registered with the Irish Aviation Authority.
Information Points
11,000 drones registered in Ireland – up from more than 8,500 in December 2017 (Irish Aviation Authority);
2.4 million personal drones sold in the U.S. in 2016, more than double the 1.1 million sold in 2015; and
(Consumer Technology Association)
Sales of drones to surpass $12 billion in 2021
(Business Insider Intelligence Unit).