Issues
Putting the patient first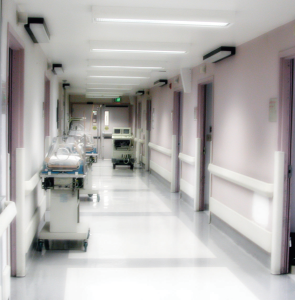 The National Director of Clinical Strategy and Programmes, Dr Áine Carroll, talks to Adam Morton about the strategy currently in place to ensure patient care remains the primary focus of Ireland's health service.
Almost 11 years ago the Health Service Executive replaced Ireland's 10 regional health boards, the Eastern Regional Health Authority and a number of different agencies and organisations to become the provider of health and social care services to everyone living in Ireland. With this transition there was a recognition that more clinical leadership was needed in decision the making process and this led to the creation of the Quality and Clinical Care Directorate (QCCD).
The QCCD was headed by Dr Barry White. In 2011, the QCCD was separated into two divisions, namely Clinical Strategy and Programmes Division (CSPD) and Quality and Patient Safety Division (currently known as Quality Improvement Division). Dr Áine Carroll succeeded Dr Barry White as the National Director of CSPD in late 2012 and by this time, the division, which was focused on bringing clinical leadership to the heart of the decision making process with the ultimate aim of improving quality, access and value, had expanded to over 33 clinical programmes with nine supporting initiatives. "We try to focus on improving the value of our health service through these programmes," said Dr Carroll. "It's extremely important not to dissociate quality outcomes for patients from staff value because without our staff, the desired patient outcome cannot be achieved."
As a former clinical lead, Dr Carroll is very aware of the strengths and challenges of each of the clinical programmes. She remains keen to work with clinicians and other HSE managers to maximise the strengths of each programme and identify areas that could be improved. Since their foundation, the National Clinical Programmes have been one of the most significant positive developments in the Irish Health Service. Their success is due to the close collaboration between the HSE and the Medical Colleges and working in partnership with patients, nursing and therapy leads and the Department of Health. The programmes have changed and continue to change how care is delivered using evidence-based approaches to system reform.
All health services are facing the enormous challenge of delivering better care while controlling costs. Rethinking traditional patterns of where and how care is delivered is fundamental to addressing these challenges. The clinical programmes have made a substantial contribution to addressing these challenges.
Integrated care programmes
While the considerable achievements are clear, the learning over the past three years has emphasised the essential need to: Maintain and enhance clinical leadership, develop clinical pathways that are truly patient-centred, and seamlessly cross organisational and professional boundaries; align programme design with service priorities; enhance evidence-base and performance and outcome measurement; ensure structured and consistent implementation and align with key enabling functions such as Finance, HR and ICT. To this end, the National Clinical Programmes (NCPs) are being restructured into Integrated Care Programmes (ICPs).
The Integrated Care Programmes are designed by clinicians and have formal structures agreed upon and signed-off by the Medical Colleges. Along with similar structures being developed with Nursing & Midwifery and with Health & Social Care Professionals, the programmes take a cross-organisational view basing the models and pathways around the needs of the patient rather than organizational structures. Each Integrated Care Programme will be chaired by an executive with deep knowledge and experience of the challenges of implementation of integrated services and each programme will utilize best available evidence for the design of models of care. Within each programme, specific workstreams will be prioritised for immediate commencement of work.
Dr Carroll said that the Clinical Strategy and Programmes Division of the HSE is currently working with the Systems Reform Group to implement this reorganisation of the National Clinical Programmes.
The five ICPs are focused on older persons, prevention and management of chronic disease, patient flow, children's health and maternity. The goal of these programmes is to ensure that the health service is able to provide person-centred, coordinated care. Some of the key positions have already been filled with National Clinical Advisors and Group Leads having been appointed to each of the care divisions. These roles are key to integrating clinical design with operations as these individuals will work with the CSPD and the care division. Each integrated care programme will have a senior Programme Manager: PJ Harnett has been appointed as the Senior Programme Manager for the Older Persons ICP and Valerie Twomey is the Senior Programme Manager for the Prevention and Management of Chronic Disease ICP.
Appointments to the position of Senior Programme Manager for the Children's Health and Patient Flow programmes are in their final stages as well but the ICP for maternity has been "paused" pending the release of the Department of Health's maternity strategy. This is to ensure that the integrated care programme for maternity services is aligned with the Department of Health's National Maternity Strategy.
Patient outcomes
Dr Carroll recognises that there are "pockets" of the health service where person-centred, coordinated care is done fantastically but claimed that the challenge is ensuring that this level of coordinated care is maintained "consistently at scale." Ultimately, Dr Carroll is focused on ensuring that every patient can answer confidently these three simple questions:
•   Do you know who your care coordinator is?
•   Do you know your self-management programme?
•   Do you know what your care plan is?
It is the ability of the patient to answer these simple questions that Dr Carroll feels will truly provide the important measure of patient outcomes and experiences to ensure the health service is as efficient and effective as it can be.
Despite the questions being posed appearing simple, Dr Carroll appreciates that getting to that stage for every patient will require a major change in Ireland's health service but she is not expecting miracles and has set realistic targets for the years ahead. "We know we can't boil the ocean," she admits. "We need to identify priority pieces of work that we are going to absolutely commit to over the next couple of years and make sure we successfully implement those at scale right across the country."
Pilot schemes
Talking about her aims for the next 12 months, Dr Carroll is clear that establishing the operating model for the ICPs will be her primary focus. Ensuring the plans have the appropriate sign off, appropriate monitoring and actually achieve the targets for each plan will prove challenging but Dr Carroll recognises their importance. The Prevention and Management of Chronic Disease Integrated Care Programme will be piloted in Carlow and Kilkenny to test the proof of concept and if it is successful it will be scaled up and brought to other sites in an attempt to learn as much as possible about the programme's implementation prior to a nationwide rollout.
The proof of concept workstream of The Patient Flow ICP is underway with a tender competition to identify a technical partner who will work to develop operational management and improvement capabilities within hospitals initially while HSE staff build up their own expertise and become self-sufficient in using these scientific approaches to health improvement.
Community practice
Talking about the challenges she expects to encounter during the pilot schemes, Dr Carroll believes that the change of environment for the clinical staff, moving them from the current hospital-centric model to a community-based model of care will present the biggest challenge. "Are we going to be asking specialists to think about specialism in out of hospital settings? Yes we are," said Dr Carroll. "Are we seeking to have a look at the role of technology in supporting people to remain well at home? Yes we are. We need to look at ways to do that. We don't know yet how we will be challenged. If somebody is employed by the hospital but based in the community will they be accepted by the community or stuck in a no man's land between the hospital and the community? Those are the types of things we will really only be able to work through by experiencing it and being able to deal with the issues as they crop up". It will be an iterative process.
"Even in my own clinical practice I was wondering what it is about us consultants that make us so comfortable in hospitals but not very comfortable out of hospitals. I had to have a really long hard think about that and believe it's the familiarity. The reassurance that we will be able to access whatever it is that we require when we require it. So if we can provide that reassurance in the community then I think we would have nailed it."
Dr Carroll believes Ireland can become a world leader in integrated care. She recognises that the movement towards integrated care is one that is happening across the globe at present but believes that despite the headlines, the "fantastic, caring and compassionate" staff in Ireland's hospitals are the best she has come across. It is this high quality that fills her full of hope that the target of a person centred coordinated approach can become a reality. "I have no doubt we have got the experience, expertise, drive and passion as well as numerous examples across the country of where we have managed to do it so I absolutely believe we will be able to meet our ultimate target." concluded Dr. Carroll.
Profile: DrÁine Carroll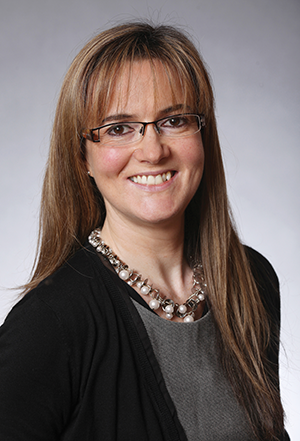 Áine was born and bred in Kilkeel, County Down. She attended St Louis Grammar School in Kilkeel before completing her bachelor's degree in medicine at Queen's University Belfast. Áine did her higher specialist training in Newcastle upon Tyne before completing her MD at the University of Newcastle upon Tyne. Aside from her role as the National Director for Clinical Strategy and Programmes, Áine is also a Rehabilitation Medical Consultant based at the National Rehabilitation Hospital in Dun Laoghaire.
Before becoming a doctor, Áine worked as a childminder, at the Slieve Donard Hotel and in Down District Council's tourist information centre. As a medical student she worked in Romania just after the revolution and credits that experience as "one of the best learning experiences" she has ever had.
Interest outside of work include her children, who she describes as her "passion" and her garden.