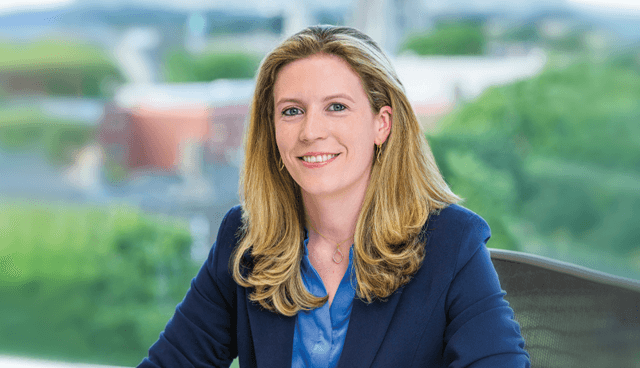 Bord Gáis Energy's Managing Director Catherine O'Kelly talks to Owen McQuade about the fast-changing energy retail market and how the energy utility is leading in the decarbonisation of the Irish energy sector.
Catherine O'Kelly has been Managing Director of Bord Gáis Energy for nearly a year, having previously worked in the energy sector in the UK and internationally. When asked for her first impressions of the Irish energy sector, she replies: "There were several things that immediately struck me. Firstly, how competitive the energy market is in Ireland, with some of the highest switching rates in Europe. Our customers are – and rightly so – becoming more and more demanding of their energy company across several spheres, including demanding to be rewarded for loyalty. This is something that we are very focused on." Bord Gáis Energy was the first energy company in Ireland to introduce a rewards programme, something that O'Kelly says the company is focused on developing further and building on the 300,000 customers in its rewards club. "Customers are clearly saying that they would like to stay but they need to feel that they are being rewarded for being loyal. They are also demanding an ever-better customer experience," she adds. The rising expectations are being driven by the fact that customers benchmark the company not against others in the Irish energy sector, but against the best in the world, "experiences they have in interacting with other companies daily and increasingly through digital channels".
One of the drivers for the change in the energy sector has been the introduction of new technology. O'Kelly sees this trend accelerating into the future: "We are at a really exciting time. There is a huge potential to put the power in our customers' hands using technology. There are several aspects of technology that are transformative and that will help us radically change the retail energy experience." Firstly, it gives energy companies the capability to give their customers more control of their energy services. Bord Gáis Energy is making significant investment in technology and will be spending over €10 million this year investing in technology that will make things simpler for their customers.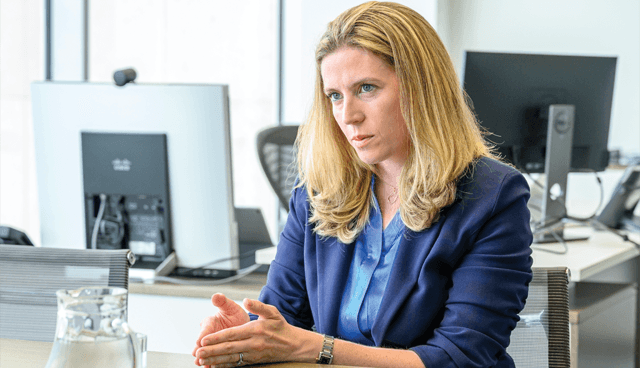 Technology gives the customer control and the ability to reduce their overall energy usage. This is a trend we are seeing across Ireland and it's one that will only increase. Every household and business we talk to wants to play a role in making the system more sustainable.
"We launched a new website earlier this year that makes it easier for our customers to interact with us digitally, for example viewing their bills on their mobile phones and making online payments, all in one smooth transaction." In addition to investing in the customer interface the company is investing heavily in the back-end systems. "A lot of complex work goes in, but the outcome is a simple result for customers." O'Kelly gives the example of a major IT investment made recently that has resulted in streamlining the signing up of new customers: "This means that if a customer wants to join Bord Gáis Energy by phoning us, they can do so in half the time that it used to take. Those back-end systems enable a seamless customer experience both online and over the phone."
In addition to the systems infrastructure investment, the company is investing in improving the technology that goes into customers' homes and businesses. O'Kelly again comes back to the theme of putting power in the hands of customers: "What we are hearing from our customers is that they want to save energy and they want to interact with their energy differently, but they don't know where to start. We now have a set of home solutions – connected home products that allow customers to take more control of their energy use." The first of these products that was launched into the Irish market under the 'Hive' brand was active heating, a connected thermostat that enables customers to control the temperature of their home remotely. One common use is being able to adjust the temperature from afar, having left for a weekend trip and forgotten to adjust the heating system. O'Kelly says that is "usually just a start", as the company has found that once a customer has a Hive active heating product, they then focus on other sources of energy in their home such as lighting with connected light bulbs. "I'm a huge fan of connected light bulbs. I have two small children and one of them will not go to sleep without the light on. I can now leave the room and switch the light off once he has gone to sleep from outside the room without disturbing him. We also have cameras in their rooms to check on them if there is a disturbance during the night. Another similar use of such cameras is to monitor elderly parents, which provides peace of mind."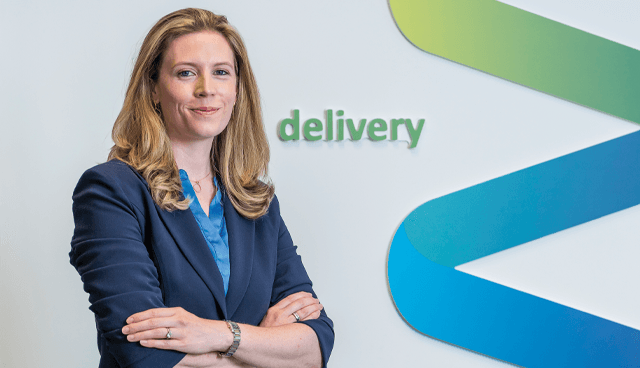 Beyond the energy sector, there is a big challenge to decarbonise Ireland's heating and transport systems. In transport, we are looking at how we can contribute to developing an electrified, decarbonised transport system for Ireland.
The theme of putting power in customers' hands is also relevant for Bord Gáis Energy's large business customers, whose energy consumption makes a material difference to their running costs. Large energy users are increasingly interested in getting a better understanding of how they are using energy. "We have been working with some of our largest customers, including Croke Park, to install sensors to monitor energy usage across their estate. By doing this, the customers have found things directly related to their energy use but also about other aspects of their business. For example, monitoring the energy use of water pumps has shown customers that they have been wasting water where it wasn't previously obvious."
O'Kelly sees this use of technology on a journey towards customers taking control of their energy use. "Getting visibility of energy use is the first step, then we look at how to control that usage. For some customers it may be more efficient to move to a more distributed form of energy such as combined heat and power (CHP), a highly efficient on-site source of generation, that meets their needs, particularly around energy resilience," she explains.
"Technology gives the customer control and the ability to reduce their overall energy usage. This is a trend we are seeing across Ireland and it's one that will only increase. Every household and business we talk to wants to play a role in making the system more sustainable. Our research shows that within households, children have an important part to play in household decisions and are well informed on climate and environmental issues. For example, one child could quote the carbon footprint of their packed lunch. By putting the power in customers' hands, it allows them to play an active role in making their energy use more sustainable," she adds. 
Focus Ireland
Another transformation in Ireland is the growing nationwide housing crisis. With Bord Gáis Energy's focus on the home, there is a clear link and rationale in supporting homelessness charity Focus Ireland. "We have a partnership with Focus Ireland which is in its fourth year and as part of this, we have pledged €2.4 million which supports a significant amount of activity that alleviates the effect of homelessness on families. I recently spent an afternoon walking around central Dublin with Pat Dennigan, the CEO of Focus Ireland, visiting various sites and meeting his front-line staff who were fantastic. Seeing them deliver these critical services gave me intense pride in supporting Focus Ireland.
"We have stepped up our involvement and this year will be the lead sponsor of their biggest fundraising campaign 'Shine a Light' which is a great initiative and something I was able to participate in last October along with many other team members and business leaders. Essentially the campaign calls on business people across Ireland to sleep out for one night in October. Supporting Focus Ireland is something that matters to all of us at Bord Gáis Energy and we have great engagement in events like the four peaks challenge where a third of our people signed up and raised over €33,000." It is also something that matters directly to Bord Gáis Energy's customers. "I was talking to one of our customers recently, and he was so positive that we had taken a stake in helping to address this huge challenge facing Ireland."
Climate Action Plan
O'Kelly welcomes the recent publication of the Government's Climate Action Plan: "It's an ambitious plan and rightly so." The energy sector has seen some significant change over the past decade and O'Kelly only sees the pace increasing rapidly. "We very much welcome that — we want to change." The plan will directly impact on the energy sector and will influence the role Bord Gáis Energy plays in the Irish energy sector. The first impact returns to the theme of technology and how the company deploys technology to help its customers be more energy efficient. Bord Gáis Energy is preparing for the roll-out of smart meters in Ireland and smart-enabled products and services. These will help customers be even more energy efficient, and also help to smooth out the peaks and troughs on the grid. The focus is not just on domestic customers, but also on businesses and includes large scale demand side response initiatives and distributed sources of energy production.
The second aspect of the Climate Action Plan is enabling a more sustainable energy system overall. In terms of renewable electricity, Bord Gáis Energy sources 20 per cent of its power directly from renewable sources, mostly onshore wind. It is the biggest independent off-taker of renewables in Ireland and that's a role it wants to continue to build on.
O'Kelly says that there is also a role for renewable gas in Ireland "and we want to be part of bringing that to fruition." Gas Networks Ireland has the ambition to have 20 per cent of gas in Ireland from renewable sources by 2030 "and the fundamentals are there to do that. Agriculture provides the raw material for that production of renewable gas."
"Beyond the energy sector, there is a big challenge to decarbonise Ireland's heating and transport systems. In transport, we are looking at how we can contribute to developing an electrified, decarbonised transport system for Ireland," she adds.
Future
Looking to the future, O'Kelly is clear on what is important strategically for Bord Gáis Energy: "Broadening and deepening our relationship with customers in their homes and businesses, with our increasing range of relevant offers, products and services. That must also be underpinned by rewarding loyalty and keeping our customers with us by offering excellent customer service." She sees the biggest challenge as the rapid change required to meet Ireland's climate ambitions: "The hard bit – which is also the exciting bit – is responding to and leading the change that is needed in this sector. The change will be rapid, and it is ambitious in scale. The challenge is to make energy more sustainable, whilst being affordable, and remaining transparent with customers about the cost implications of the climate action journey that must happen. At the same time, we must maintain security of supply, particularly as we are an island.  We have a clear intent and a lot of passion to achieve this."
Catherine O'Kelly
Catherine O'Kelly is Managing Director of Bord Gáis Energy, taking up the post in September 2018. She has been with Centrica since 2011. Catherine's previous role was Director of Industry Development at British Gas, where she oversaw major industry programmes including Smart Metering and the Energy Company Obligation. Prior to this, Catherine spent four years as Chief of Staff to the Centrica Group CEO. Her background is in energy strategy, initially as a management consultant with Booz & Company advising companies in Europe, Asia and Africa, and at the UK's Carbon Trust working on energy policy design. Catherine is also a non-executive Board Member of the UK-based Peabody Housing Association's charitable foundation. She has an MA (Oxon) in Politics, Philosophy and Economics from the University of Oxford.
Interests outside work are focused on her family, spending time with husband Ronan and children Rafe and Thea exploring different parts of Ireland. She is a keen hiker and an avid reader and is enjoying Irish writers such as Roddy Doyle, Sally Rooney and Donal Ryan.