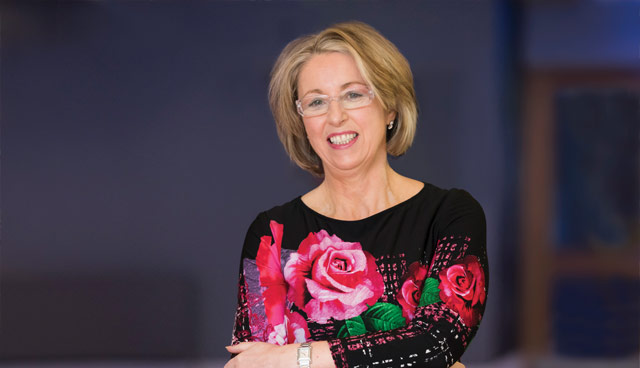 2019 will be a key year for the Department of Public Expenditure and Reform (DPER) in delivering reform and innovation in the Irish Civil and Public service. Assistant Secretary, Head of Reform Lucy Fallon-Byrne speaks to Odrán Waldron about DPER's plans for 2019, including the delivery of an ambitious programme of reform through Our Public Service 2020, the development of a renewed programme of reform for the Civil Service and the roll-out of a new Innovation Fund.
Fallon-Byrne begins by outlining the three pillars that define her role: delivering the public service reform plan, Our Public Service 2020; the Civil Service Renewal Programme and government reform, designed to increase transparency and accountability through supporting the implementation of a range of legislation such as the new Data Sharing and Governance Act, whistleblowing, Freedom of Information, and lobbying legislation.
The delivery of reform across the public service is now led by a new Public Service Leadership Board. This board was set up following the example of the successful Civil Service Management Board which provides collective governance for the implementation of the Civil Service Renewal Programme, with Secretaries General sponsoring each of the 25 actions within the plan.
The Assistant Secretary praises the work of this new board as leaders from each sector have taken responsibility for delivering a key area of reform. For example: improving capability in workforce planning is led by the HSE, the Department of Health and DPER; developing capability in project management is led by the Defence Forces and the Department of Defence; continued professional and personal development is led by the Department of Education and Skills and the Higher Education Authority; and digital delivery is led by DPER and Customer Communications and engagement is led by the Department of the Taoiseach and the Department of Housing Planning and Local Government and the Local Authorities.
"A big focus in Our Public Service 2020 and Civil Service Renewal is developing a culture of innovation and ensuring that we are all more innovative" Fallon-Byrne says. "What that means is that we find ways, through technology and through stronger engagement with our customers to deliver our services in new and innovative ways. We know from our Civil Service Employee Engagement Surveys that our staff often feel that they do not have sufficient opportunities to innovate."
However, developing an innovation culture is not one that will be addressed through any one measure, as Fallon-Byrne explains: "There's nothing fuzzy about this at all; it's about making sure that we respond more quickly to the needs of our customers and are fully utilising the great skills and great ideas we have in our workforce in the public service."
The Department of Business, Enterprise and Innovation (DBEI), and Enterprise Ireland, have been leading on this and have developed an ambitious programme to develop an innovation culture in the public service.  As part of this programme a new Innovation Unit is being established. "This unit is going to help organisations develop strategies for innovation within their own organisation and help our public servants to develop new innovation skills and mindsets," Fallon-Byrne says, adding that there is also a new Innovation Fund. "We have developed the criteria now and will soon be inviting public sector organisations to make applications for funding innovations.
"Innovation cuts across everything we do: digital delivery starts with innovation, solving problems and figuring out how the service can be delivered better and using technology to build that service. We've had great success so far with our innovations in digital delivery, such as tax returns online, applying for social welfare payments, the passport applications online, online applications for student grants and the driving theory test online," Fallon-Byrne says. "We celebrate great innovations each year at our Civil Service Excellence and Innovation Awards, but we still have much to do in moving our services to digital platforms and this is a key priority in our reform efforts.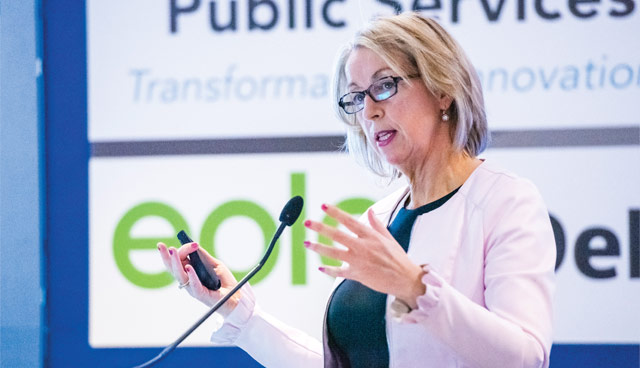 "Effective digital delivery requires improving our data collection and governance as well as optimising the use of our data. DPER is working with the Central Statistics Office and other departments and agencies to develop our national data infrastructure. This is to make sure that we collect and manage data in such a way that it is available to us for better policy development and implementation.
"As part of Government reform, the Data Sharing and Governance Act has been passed. This provides the legislative basis for government departments and certain public sector bodies to share data," Fallon-Byrne explains. This new act also provides for the governance of data and will bring greater transparency for our citizens in how their data is used and protected. "We're also the best in Europe for open data but we want to improve on that too."
Among the innovations in the public service is the use of robotics and automation to take on routine tasks. Fallon-Byrne thinks that this will not only attract people to jobs within the public service, but also free up those already employed to focus on more innovative projects themselves: "The public service wants to be an employer of choice, we want to make sure that we're recruiting the very best people and that it's considered attractive for people to come into the Public Service and the Civil Service. These are great jobs that young people love; serving our citizens and implementing real change and service delivery. By and large, where robotic processes have been implemented, there's been very good feedback because they have given staff the freedom to focus on more meaningful and more interesting work."
The reform plans for this year include a range of programmes to "develop our people and our organisations", with a greater focus on building capability in strategic human resource management and strategic workforce planning. The Assistant Secretary says that the public service needs to review its workforce planning system to see how it can be made to be more effective. She also acknowledges the need for a much more diverse workforce in the civil and public service and professes a hope for greater diversity of public service staff: "Our public service doesn't necessarily represent the public.
"We want to be a more diverse public service and we want to be as diverse as the public that we serve," she concludes.