Environment
Protecting and improving Ireland's water resources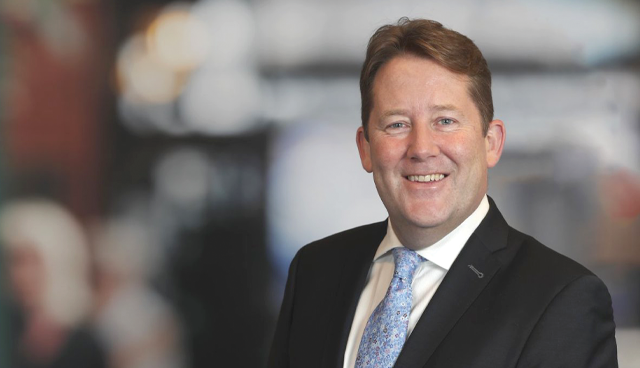 Minister for Housing, Local Government and Housing Darragh O'Brien TD spoke at Water Ireland 2021 about how the Government plans to both protect and improve Ireland's water services, including funding plans for Irish Water and how best to manage the country's multiple private rural water sources.
"Water services are a basic human necessity and are essential to the daily lives of our citizens, and indeed to the development of our economy," O'Brien begins. "We've all become aware of the significance of water in ensuring hygiene during the pandemic. Our Programme for Government contains over 30 commitments specific to water matters and our priority is to overcome infrastructure deficits that impact on the provision of safe and secure drinking water supplies that lead to environmental damage and pollution."
The past decade was a significant one in terms of reform in Irish water services as well as the governance and practice of water protection. Irish Water has now been firmly established as the national public water utility, "delivering a coherent national approach to water services and strengthening the delivery and management of water services investment". Governance, accountability and oversight arrangements are in place with economic regulation by the Commission for the Regulation of Utilities (CRU), environmental regulation by the EPA, while An Fóram Uisce and the Water Advisory Board have specific roles to oversee the actual performance of Irish Water itself.
"Irish Water is now spending in excess of €1.5 billion per annum in operational and capital investment in water services," O'Brien says. "That capital investment accounts for up to 20 per cent of all construction activity in the country. Complex challenges still remain, maintaining a high level of investment in the sector over future investment cycles is absolutely vital to achieving greater environmental compliance, to overcome challenges in water and wastewater treatment infrastructure, to address unacceptably high water leakage rates, to service future housing and development needs and to ensure the security of supply across the country."
Significant reforms are still required, as O'Brien acknowledges. At the end of February 2021, he published a policy paper agreed at government titled Irish Water: Towards a national, publicly owned, regulated water services utility. The paper sets out the Government's expectations for the next steps of the water transformation process.
"Our ambition is to develop Irish Water as a world class, publicly owned utility providing excellent employment opportunities for its workforce," O'Brien explains. "The Government wants to see Irish Water become the workplace of choice for those local authority staff right across the country who are currently delivering water services on behalf of Irish Water."
Parts of the plan, such as the movement of local authority staff working in water management into Irish Water, which has been opposed by the country's largest trade union, SIPTU. "I acknowledge the workers' loyalty to their local authorities and their status as public workers, as well as public service delivery," O'Brien says. "I am also very conscious of the enormous transformation involved for local government in future years. The paper recognises this, and I will work with the County and City Managers Association to ensure that local authorities are not left unsupported as a result of the transformation programme. I also want to acknowledge the workforces of Ervia and Irish Water for their contribution for the progress made to date in modernising our water services.
"I don't underestimate the challenges nor the complexities we face, but I am certain that it will be possible to work together to ensure a better future for both citizens and stakeholders than our current working arrangements allow. It's important to acknowledge the vital role played by the rural water sector in servicing the areas outside the public water system. The past year has been disruptive and challenging to the sector."
Private water sources
Nearly one fifth of Ireland's population get their water from private sources consisting of private group water schemes or private household wells. Just under 200,000 are served by almost 400 private water schemes across the country. Over 170,000 rural households depend on private household wells for their domestic water needs. In such a significant area for rural Ireland, O'Brien sees opportunities for growth and investment.
"Group water schemes provide an invaluable service to families, farms, and businesses in rural Ireland," O'Brien says. "They symbolise the best of our rural communities ag obair le chéile and the Government is committed to protecting the rural water system by providing equity of treatment and financial support. We continue to support the National Federation of Group Water Schemes in its pivotal role in representing the community owned rural water services sector. For capital investment needs, the multi-annual Rural Water Programme provides funding certainty for the continual improvement of the rural water services themselves.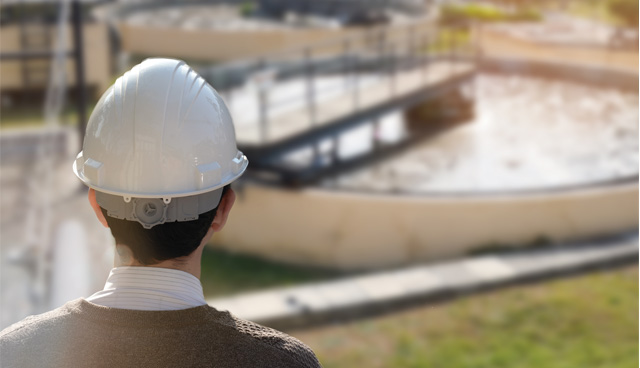 "I don't underestimate the challenges nor the complexities we face, but I am certain that it will be possible to work together to ensure a better future for both citizens and stakeholders than our current working arrangements allow."
"Under the National Development Plan, the Rural Water Programme has already provided €73 million in its current three-year cycle. The Programme for Government commits to the take-up of Irish Water's Small Towns and Villages programme, running from 2020-2024, which will provide water and wastewater growth capacity in smaller settlements through investment by Irish Water of almost €100 million. Complimentary to the existing programme, my department is currently considering the issue of villages and settlements that do not have any public wastewater infrastructure."
Improving Ireland's water standards
On the wider environmental front, water in Ireland now faces a number of complex pressures and increasing demands. While some water bodies have improved over recent years, overall water quality in Ireland is now in decline and has been for some time. Today, just over half of Ireland's surface water bodies are meeting the standards set by the EU's Water Framework Directive by achieving "good" status or higher. Reversing this deterioration within the statutory timeframe set by the EU, before 2027, remains one of the Government's toughest challenges and O'Brien admits that "effective measures are now urgently required".
"The EPA's State of the Environment report sets out in stark terms the present and future challenges we face as a country and as a society in relation to water," the Minister says. "The report highlights pressures such as raw sewage discharge to water from 35 towns and villages, the loss of pristine water quality status from over 500 areas in the 80s to just over 20 in 2020 and increasing nutrient damage in rivers and marine environments.
"To meet these challenges in a sustainable way, we must act on three fronts: institutional reforms; the investment required to ensure we meet EU drinking water and wastewater regulations while supporting balanced urban and rural development; and we need to protect our rivers, lakes and groundwater by including improved measures in the next River Basin Management Plan, modernising our legal framework to work across government to address water quality, climate change and biodiversity loss in an integrated way. I plan to launch a revised and strengthened third River Basin Management Plan in 2022 to protect Ireland's water quality and to ensure we have a well-protected environment and vibrant communities for future generations."
Protecting Irish waters will require strong additional measures including new rules around the protection of water drinking sources, mitigation of agricultural impacts, the proper management of the 500,000 septic tanks, careful forestation practices, controls on the extractions of water, actions to prevent soil run-off and many other measures, O'Brien says.
"Our Water Environment Legal Code also needs substantial attention to give coherent effect to the relevant EU directives," he adds. "The interconnectedness of our environmental challenges means that we need an integrated policy response. The Government's third cycle River Basin Management Plan will ensure that these actions and methodologies needed to tackle water quality issues will address climate change obligations and biodiversity losses. By working coherently in this way, we can achieve better environmental outcomes."
Concluding, the Minister emphasises his belief that Irish water services are on the right track and sounds optimistic about the work that has been done and is to be done: "We have made demonstrable progress in addressing the challenges we face and the Government will continue to deliver strongly on the commitments to water services contained in the Programme for Government. Our sustained investment in infrastructure itself is required to ensure continued supply of good quality drinking water and appropriate and effective treatment of wastewater to protect our water waste.
"Against a pattern of historic underinvestment in water services and environmental management, this robust policy agenda will ensure that water services will continue to be delivered and developed in line with the needs of all our citizens and in keeping with the principles of social, economic, and environmental sustainability."