Housing
Promoting quality and affordable homes in sustainable communities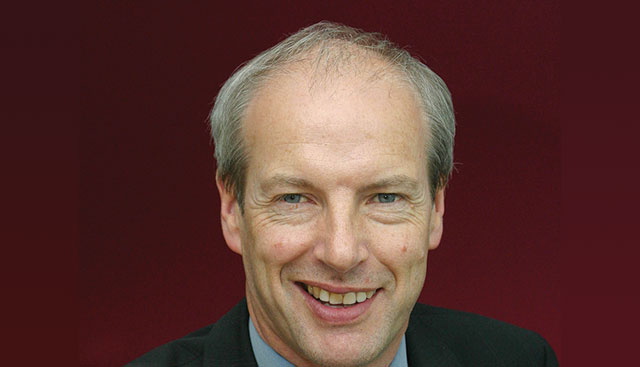 The Housing Agency explains how it promotes the provision of affordable and quality homes in sustainable communities.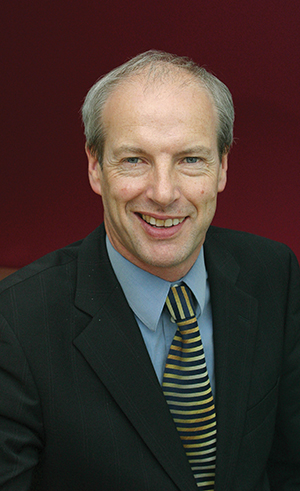 The Housing Agency works to advise government and assist local authorities and housing bodies to make evidence-based decisions about housing supply and best practise in housing. We know that currently, Ireland needs to build more homes to meet the demand in the market – and as such, we have a challenging number of years ahead.
The Housing Agency promotes the provision of affordable and quality homes in sustainable communities. With availability of affordable and quality homes still a serious problem for so many families in Ireland, we know there is much we must work towards achieving over the next decade.
The current requirement for supply and therefore, lack of affordable homes, puts pressure on everyone. If you are renting, your rent is likely to be high – and perhaps has become unaffordable if you live in an area with high demand. If you bought your home in boom-times, your mortgage may be in arrears or unsustainable over the long-term. The net result of people being unable to afford their homes means there will be a higher demand for social housing. As waiting lists grow, local authorities will struggle to keep up with demand. It is clear that our challenge is to dramatically increase the delivery of new homes to market and available for social housing.
However, housing delivery is a highly complex activity. It requires interdepartmental planning, and large, multidisciplinary teams to ensure the right kinds of homes, of the right size, are being built in the right places based on strong evidence. The Agency recently appeared before the new Oireachtas Housing and Homelessness Committee where they briefed members on the issues in the housing sector. The Housing Agency advocated for an interconnected approach to addressing the issues in the housing sector and suggested that a National Housing Plan, covering all housing, is the next step.
Ireland is now beginning the slow recovery from the terrible housing crash of 2007. Housing building is beginning again. We now have a significant opportunity to avoid the mistakes of the past. So we are making haste slowly, but certainly, progress is happening. It will take time given the significant time lag that is associated with housing delivery. Work is underway, and the provision of housing will continue to be a significant priority.
Overview
There are three principles underpinning all our work: affordability, quality, and sustainability. What do these principles mean? They mean we must ensure we are building the right types and sizes of homes in the areas where they are most needed. We need to ensure communities are integrated and well-serviced. Homes must be built where people have access to services, shops, crèches, and public transport. People should not be forced to make long, arduous commutes part of their daily life. People should not have to sacrifice food, clothing and other essentials to pay their housing costs. People must have a good standard of living when their housing costs have been met.
The types of homes we need are also changing. Ireland has experienced significant demographic changes over the last 40 years with a rapid reduction in household size, which is now an average of 2.7 persons per household. About three-quarters of the housing requirement in the country is for households of 3 persons or less.
The Agency's job is to work with and serve our stakeholders – the Department of Housing, Planning and Local Government, local authorities, approved housing bodies and other stakeholders. We assist to deliver the best possible assistance in the housing sector, using our expertise, our experience as well as a strong research and evidence base to inform best practice. In the Housing Agency, we believe affordable, sustainable and decent accommodation must be a national goal.
At the Housing Agency, we are continuing to work with local authorities and approved housing bodies in the implementation of the Social Housing Strategy 2015-2020. There are 5,000 new social housing homes at various stages of development, with many thousands more to be delivered by 2020.
The Agency actively works with local authorities and approved housing bodies in the acquisition and completion of housing developments around the country. Last year we acquired over 150 homes on behalf of local authorities and also worked with NAMA to reach the target of 2,000 social housing properties. As well as delivering a new supply of housing through land acquisition and support to relevant bodies, we also play a key role in refurbishing existing homes, modernising older estates and refurbishing homes which may have been vacant and in disrepair.
Upcoming highlights
Some of the work we have planned for this year will be critical to assess the emergent needs for housing in Ireland. Our upcoming first annual conference will tackle how we can ensure affordability of housing – examining the mistakes of the past, what we are dealing with in the present, and looking to the future. We will hear a multitude of perspectives and have an opportunity to learn from others.
Another critical piece of work of the Agency is the delivery of a National Statement on Housing Supply and Demand. We publish this report annually to contribute to an overall understanding of housing needs in Ireland. The availability of comprehensive data relating to current housing supply and emerging needs is intended to help ensure policy responses are evidence-based and needs-led.
This year's report will provide key data on overall housing trends between 2007 and 2015, examining the financial and tenure trends over that period. It details affordability issues and explores recent policy developments in this area. It also will provide an outlook to 2018, examining future housing requirements and supply indicators resulting in a minimum requirement for residential units.
We are dedicated to using this expertise to provide high quality and flexible services to the housing sector. We apply these to encourage, achieve and support good practice, creativity, innovation and value for money. Our challenge for 2016 is to deepen our ties with our stakeholders to ensure that our services continue to be relevant to meeting their existing and emerging needs in the delivery of ambitious housing targets.

Housing Agency,
53 Mount Street Upper, Dublin 2
Tel: 00 353 (1) 656 4100
Email: info@housing.ie
Twitter: @HousingAgencyIE
Web: www.housing.ie