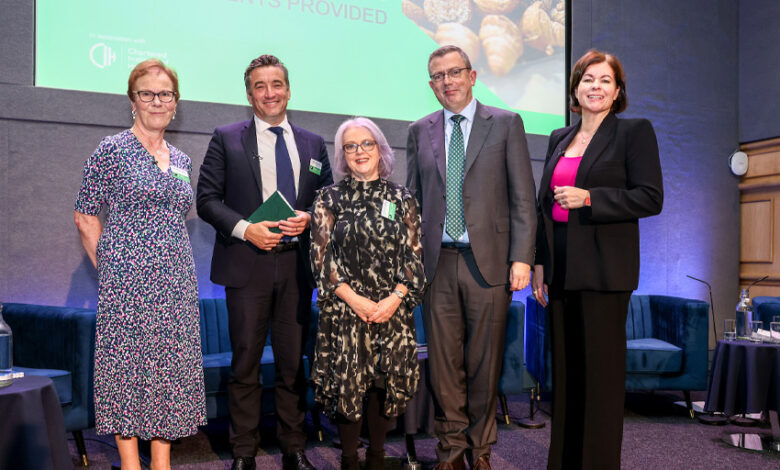 "Brave and effective leadership is what is required to solve Ireland's housing crisis," according to Bob Jordan, CEO of The Housing Agency who spoke recently at its Leadership in Housing conference in Dublin Castle. The purpose of the event was to bring together leaders in housing across the island of Ireland.
The conference provided an opportunity for attendees to stand back from their day-to-day role, think about how they are approaching leadership, and learn from experienced leaders who are solving complex problems, both in and outside of the housing sector.
Jordan said: "The challenges facing the housing sector in Ireland have been well documented. At The Housing Agency, we firmly believe that brave and thoughtful leadership is what is required to bring about real, positive change to meet our housing needs."
Commenting on the conference, Michael Carey, Chairman of the Housing Agency, said: "The Leadership in Housing conference was a real opportunity to bring together the best of our sector giving them an opportunity to share ideas and hear from expert speakers about the importance of effective leadership.
"Effective leadership is what drives progress and will result in good quality, affordable homes in sustainable communities. We must continue to be innovative in our solutions, promote policy changes, and foster collaboration among various stakeholders."
Speaker insights
Conference speakers included expert leaders, from Ireland and abroad, drawing on their own experiences of bringing about change, motivating teams, and promoting diversity and inclusion. Panel discussions looked at the characteristics of effective and impactful leadership when facing complex issues.
Contributing to the conference, Noeline Blackwell, Chief Executive at the Dublin Rape Crisis Centre, spoke about the importance of maintaining a strategic focus in times of complexity or crisis.
"Although my experience is mostly outside the housing sector, the characteristics of a good leader are always the same," she said. "What I have learned as a leader is the importance of keeping your focus on the bigger picture even when you are constantly reacting and are in a sector that somehow always feels like it is in crisis."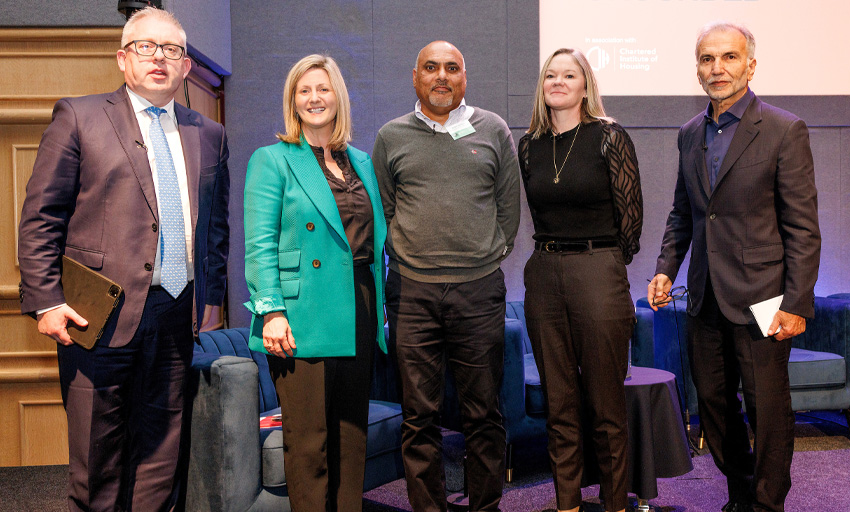 With a wealth of experience as a housing professional, Eileen Patterson, board member of Clanmil Housing and Circle VHA, emphasised the importance of effective leadership in times of change and growth, which currently characterise the housing sector.
"I have had a long career in the housing sector in Northern Ireland where I have seen many changes," she said. "What stands out to me when we talk about good leadership is the ability to lead through periods of growth. Growth and change can be exciting, but also risky and as leaders we need to be able to express this to staff around us and lead them through it confidently."
John Concannon, Director General – Global Ireland at the Department of Foreign Affairs, also observed the importance of authenticity in a leader's message and discussed his experience of working on the Wild Atlantic Way project, which involved collaboration with many different stakeholders.
Secretary General of the Department of Housing, Local Government and Heritage, Graham Doyle, opened the second session of the day talking about impactful leadership. He examined how to create impact as a leader, and advised it is important for leaders to ensure that leadership is instilled in everyone else they work with. Having the right people and structures is vital, as well as having a clear plan.
"In the coming weeks, we will be announcing a new leadership in housing bursary award which will fund an emerging leader in the housing sector to undertake a diploma in leadership."

Bob Jordan, CEO of The Housing Agency
Also speaking at the event was Mushtaq Khan, of the Housing Diversity Network, who relayed the importance of training when it came to becoming a diverse leader. Lucy Cronin, VP EU Public Policy at Amazon delivered an impassioned speech on the barriers women can face in leadership roles, and how organisations can strive to address these, and Sam Tsemberis, Founder of Housing First, discussed how social movements require leadership at every stage and the importance of representing the people you serve.
Despite the many issues facing the sector at present, Grainia Long, Chief Executive, of the Northern Ireland Housing Executive, said she was against the idea of it being in 'permanent crisis', and discussed why a positive mental attitude is important in order for real change to take place.
Key takeaways
Commenting on his key takeaways from the conference, Jordan said "Leaders in the housing sector are passionate about what they do, however, in order to keep going through this enduring crisis, they need support to stay strategic and not get lost in the weeds. We, as leaders, need to maintain our own resilience when facing issues every day. There is no magic bullet, no single organisation has the solutions, and, most importantly, if you are not collaborating then you are not really solving the problems. Collaboration is not a luxury when it comes to solving the housing crisis, it is core. For me, working in The Housing Agency, everything we do involves collaboration, with local authorities, with approved housing bodies, the Department of Housing, state agencies and the private sector."
Building on the conference
Speaking further, Jordan said: "We want to build upon what we have achieved with the leadership conference. We asked attendees to identify areas of leadership where they required support and training. We are using this feedback to plan and implement a leadership in housing training programme in 2024.
"We also need to consider the next generation of leaders and actively support them to lead us to a more sustainable housing future. In the coming weeks, we will be announcing a new leadership in housing bursary award which will fund an emerging leader in the housing sector to undertake a diploma in leadership."
Reflecting on the future of leadership in housing, Jordan said: "In the midst of challenges, the innovation, progress and leadership within the sector is sometimes overlooked. The work is complex and multi-faceted, and the issues we currently face will not be resolved with quick-fix solutions, but progress is happening. There are strong leaders across the entire sector who are working diligently and consistently to address housing needs."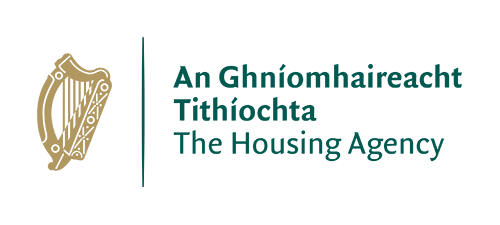 T: +353 1 656 4100
E: info@housingagency.ie
W: www.housingagency.ie