Issues
Prolonging confidence and supply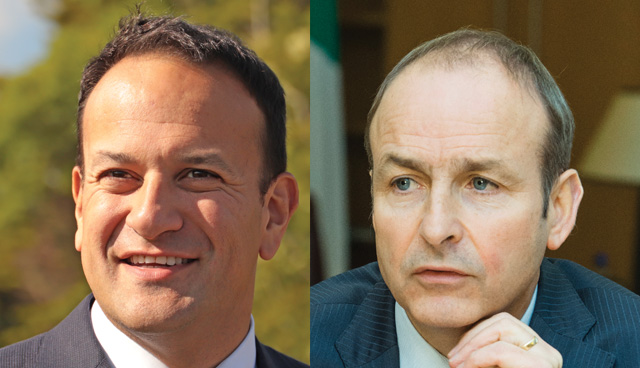 Confidence and supply arrangements are utilised by minority governments to retain power. In 2016, the minority Fine Gael-led Government signed such an arrangement with Fianna Fáil. Now, at the tail-end of this arrangement, eolas reflects on the ground upon which the two parties stand.
The confidence and supply arrangement (CSA) consists of a blend of core and policy principles. In exchange, Fianna Fáil agreed to vote with or abstain from motions of no confidence in the Government, ministers and financial measures recognised as confidence measures (such as money bills), as well as facilitating three budgets (supply bills).
In return, the Government agreed to "have an open approach to avoiding policy surprises" and introduce "a reformed budgetary process", as well as recognising the right of Fianna Fáil, as an independent party in opposition, to bring forward policy proposals and bills.
However, the confidence and supply arrangement is set to come to an end with the passage of Budget 2019. In 2016, it was agreed that "both parties to this agreement will review this Framework Arrangement at the end of 2018".
In July, the Taoiseach met with Fianna Fáil leader Micheál Martin for over an hour in Killarney, County Kerry to discuss Brexit, the forthcoming budget, the upcoming referenda and the confidence and supply arrangement. While Varadkar suggested the potential extension of the CSA to facilitate Budget 2020 and a commitment to hold an election date in June 2020, Martin reiterated: "As per the confidence and supply arrangement, a review is provided for at the end of 2018." Though an agreement was not reached there and then, the two leaders will meet again before the Dáil returns from its summer recess.
Aside from the stated objective of ensuring stability with regard to Brexit, this proposal is an attempt by Varadkar to rob Martin of the initiative and prevent any possibility of a pre-emptive strike against the Government. Fine Gael is wary of exposing the minority government to the whims of Fianna Fáil and the rest of the opposition. "We need to know that we are going to have a government that would be in place, not one that can be just collapsed whenever Micheál Martin takes a fancy to it," said Health Minister Simon Harris.
Indeed, some commentary has suggested that if a palatable arrangement (i.e. an extension with sufficient guarantees from Fianna Fáil) does not appear forthcoming, rather than hand the advantage to Martin, the Taoiseach may pull the rug from under his feet, calling an autumn election even prior to Budget 2019. This, however, seems unlikely. While, Fianna Fáil has reiterated that a review will take place at the end of 2018, deputy leader Dara Calleary has publicly indicated an openness to an extension which incorporated Budget 2020. Budget discussions between the two parties are now set to take place against a backdrop of Fine Gael proposals to extend the deadline and the expectation is that an arrangement will be arrived at.
However, given Fianna Fáil's current polling (it has not led against Fine Gael since July 2017), Martin's 'long runs the fox' approach may prove to be the most sensible and fruitful strategy in the long-run. For instance, most recently, Varadkar's special adviser team, which includes speech writer and Trinity historian Patrick Geoghegan, successfully stage managed the gaff-prone Taoiseach's contribution to the papal visit. As such, Fianna Fáil may need to wait longer than initially anticipated for the shine to sufficiently come off the Taoiseach's stewardship.
Likewise, amidst Brexit and the primacy of the national interest, it is perhaps wise that Fianna Fáil avoids being seen to disrupt government policy too much. This is a factor cited by Varadkar who suggested: "There is a lot of uncertainty which is going to arise over the next few months, particularly with respect to Brexit and a lot of other things around the world."
However, the frustrations of the Fianna Fáil rank-and-file, who have on occasion spoiled for an all-out skirmish with Fine Gael, will have to be tempered by Martin's party allies. The often-ambiguous position in which Fianna Fáil has found itself as a signatory of the CSA, as well as the main party of opposition, has given succour to Sinn Féin's attempts to portray itself as the 'true' party of opposition. That being said, the prospect of an election seems to be receding over the horizon.