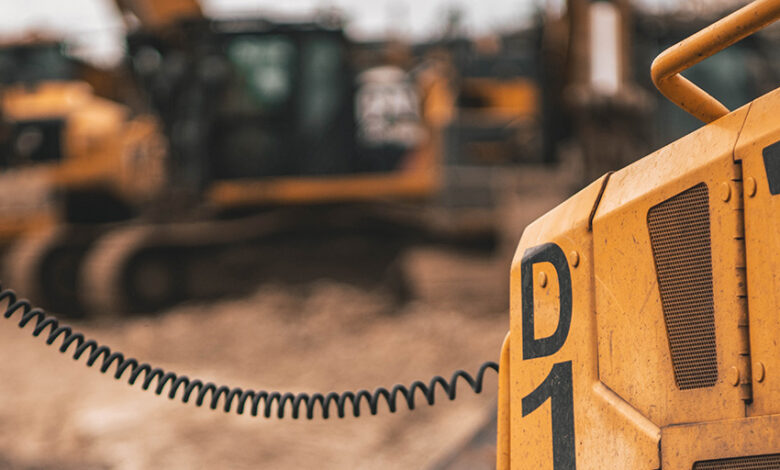 In late July 2022, then-Minister for Public Expenditure and Reform, Michael McGrath TD, published the Prospects 2022 report, which aimed to enhance the visibility of Ireland's priority infrastructure projects pipeline. eolas provides an update on the stage of project lifecycle, the construction timeline, and the cost range for each of these projects as per Investment Projects and Programmes Tracker for Project Ireland 2040.
Prospects 2022 highlighted a sample of 50 individual projects among the Project Ireland 2040's major infrastructure project pipeline, with the intention of facilitating construction contractors in Ireland, the EU, and beyond to plan commercial bids.
The sample projects included in report range from those at the Strategic Assessment and Preliminary Business Case, to Final Business Case, or Implementation in the project lifecycle of the Public Spending Code (PSC) . However, the Government stresses that "omission from the report does not imply de-prioritisation".
Of the 50 projects, nine are road projects, nine are Irish Water projects, eight are public transport projects, seven are other projects, six are health projects, five are higher education, three are major housing projects, and three are flood relief projects.
from projects which are in the planning and appraisal stage to those which are almost complete.
Upon the report's publication, the then-Minister remarked: "The Prospects 2022 report is an important and accessible publication, and I would encourage industry representatives across the sector to identify potential opportunities to maximise their participation.
"Ireland needs competitive, dynamic, and sustainable construction firms that can deliver high quality physical infrastructure in line with Project Ireland 2040, and the Prospects 2022 report sets out some of the largest projects as a signal of this Government's ambitious capital programme under the NDP."
In 2018, Project Ireland 2040 incorporated in excess of 150 projects with an individual value exceeding €20 million. By the time Prospects 2022 was published in Q2 2022, there were over 200 such projects in the pipeline. Indeed, in Q2 2022, there were nearly 100 projects valued above €50 million.
Road projects
• M/N20 Cork to Limerick, Preliminary Business Case, 2025–Subject to appraisal, €1 billion+

• Galway City Ring Road, Final Business Case, 2023–2027, €500 million–€1 billion

• N21/N69 Limerick to Adare to Foynes, Final Business Case, 2022–2025, €250 million–€500 million

• N22 Ballyvourney to Macroom, Implementation, 2019–2023, €250 million–€500 million

• N28 Cork to Ringaskiddy Road, Final Business Case, 2024–2027, €250 million–€500 million

• N5 Ballaghaderreen to Scramoge, Implementation, 2021–2024, €250 million–€500 million
Uisce Éireann
Health

• Water Supply Project – Eastern and Midlands Region, Preliminary Business Case, 2025–2030, €1 billion+

• Greater Dublin Drainage, Final Business Case, 2025–2029, €500 million–€1 billion

• Ringsend Wastewater Treatment Plant Project, Implementation, 2018–2025, €500 million–€1 billion

• Arklow Sewerage Scheme Wastewater Treatment Plant, Implementation, 2021–2025, €100 million–€250 million

• Athlone Sewerage Scheme, Final Business Case, 2022–2025, €100 million–€250 million

• New Children's Hospital, Implementation, 2017–2024, €1 billion+

• Beaumont Hospital Radiation Oncology Unit, Strategic Assessment, Subject to appraisal–Subject to appraisal, €50 million–€100 million

• University Hospital Limerick Ward Block (96 Bed), Implementation, 2022–2025, €50 million–€100 million

• University College Hospital Galway, Radiation Oncology Unit, Implementation, 2020–2023, €50 million–€100 million

• Mater Misericordiae University Hospital Ward Block,
Major housing
Flood relief
Higher education

• Cork City Docklands, Preliminary Business Case, Subject to appraisal-Subject to appraisal, €250 million–€500 million

• Clonburris (Strategic Infrastructure), Preliminary Business Case, Subject to appraisal-Subject to appraisal, €250 million–€500 million

• Lower Lee (Cork City) Flood Relief Scheme, Preliminary Business Case, 2024–2029, €100 million–€250 million

• King's Island Flood Relief Scheme, Final Business Case, 2023–2027, €20 million–€50 million

• Arklow Flood Relief Scheme, Final Business Case, 2024–2026, €20 million–€50 million 

• Cork University Business School (CUBS), Final Business Case, 2024–2026, €100 million–€250 million

• UCD Future Campus Phase 1, Final Business Case, 2022–2024, €100 million–€250 million

• DCU Future Tech Building, Implementation, 2022–2024, €50 million–€100 million

• Maynooth University Technology Society and Innovation Building, Implementation, 2019–2022, €50 million–€100 million 

• NUI Galway Learning Commons, Final Business Case, 2023–2027, €20 million–€50 million
Other
• Waterford North Quays, Final Business Case, 2022–2024, Commercially sensitive
• National Concert Hall, Preliminary Business Case submitted Q4 2021 and submission to Minister in respect of Decision Gate 1 underway, Subject to appraisal-Subject to appraisal, €100 million–€250 million
• National Museum of Ireland, Preliminary Business Case submitted Q4 2021 and submission to Minister in respect of Decision Gate 1 underway, 2022–2027, €50 million–€100 million
• Abbey Theatre, Preliminary Business Case, Subject to appraisal-Subject to appraisal, €100 million–€250 million 
• Garda Station, Military Road, Dublin 8, Implementation, 2020–2022, €50 million–€100 million
• Electric Vehicle High Power Charging Infrastructure Development Project, Implementation, 2021–2023, Subject to appraisal
• Crawford Art Gallery, Final Business Case, Subject to appraisal-Subject to appraisal, €20 million–€50 million