Housing
Has private finance a role to play in social housing?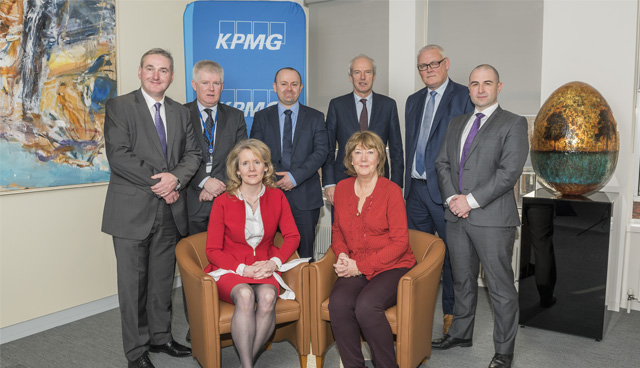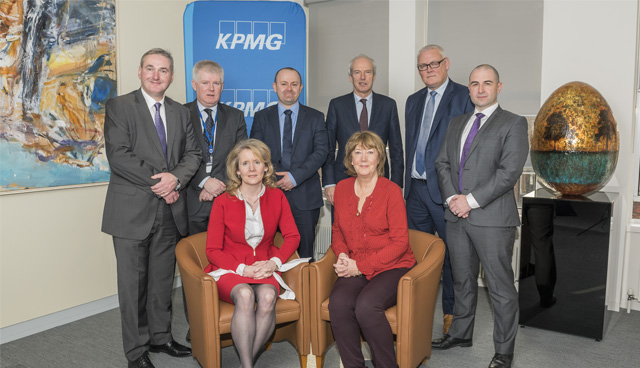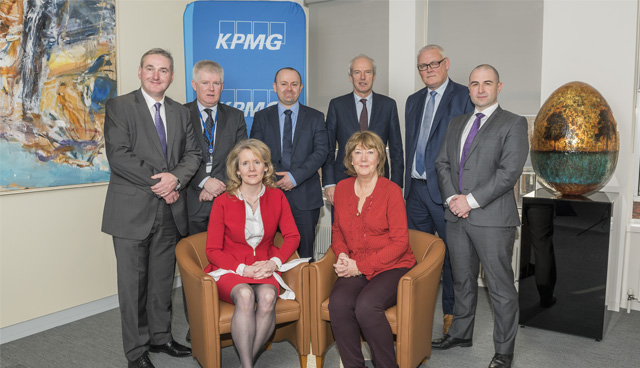 KPMG hosted a round table discussion with key stakeholders on the role of the private sector in social housing.
What in your view are the current blockages to getting social housing delivered at scale?
Eamonn Waters
The provision of social housing is one of the biggest challenges facing Ireland at the moment. The Rebuilding Ireland action plan is in place to address that and it is effective and is working. There is a range of different solutions required. Traditionally, we had local authorities and the voluntary sector build social housing but there is a role for private funding in the whole configuration to provide additional units. We need to ensure whatever is happening in the private sector is complementary to activity in the other sectors. The private sector is part of the solution and we have looked at how it has been involved in social housing in other countries.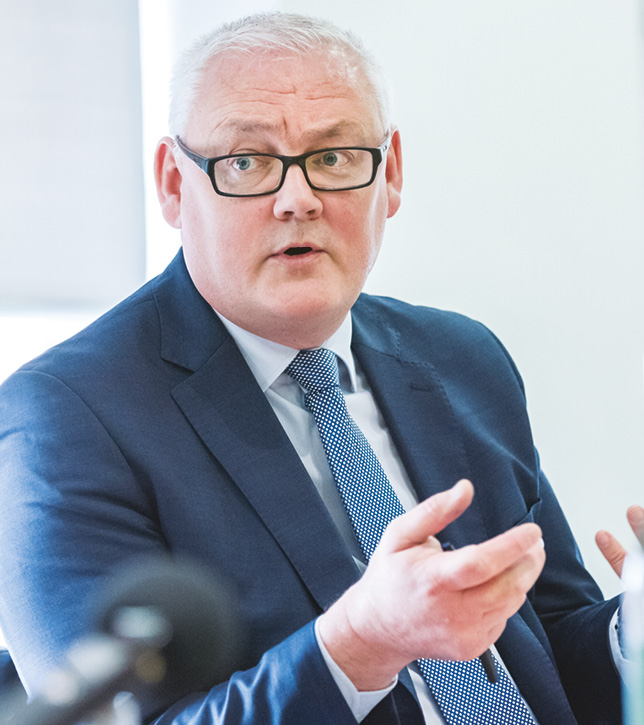 Cathal Callan
There are mechanisms in place to deliver social housing and they are working well. The issue is scalability. The AHBs [Approved Housing Bodies] are functioning well but there is a serious lack of scale in the sector to deliver the units required. The larger four AHBs all have ambitious programmes to deliver 2,000 to 3,000 units each over the next three to five years. In the context of the housing problem that's quite small. One of the blockages, is that things often happen in isolation and the various parties can conflict with each other. The interests of the AHBs may not be the same as the local authorities, and vice versa, but looking at the bigger picture we need to see how we can work together to provide access to land, access to finance or to address the issue of off-balance sheet funding. AHBs are particularly good at managing housing stock and we have the capacity to grow that aspect. However, we don't have the balance sheet to take on much more debt. A more balanced view of what each player is can do is needed along with more openness. For example, there has been some reluctance in the AHB sector to embrace the leasing model and we will need to move towards a model the sector is more comfortable with.
Michele Connolly
The solutions we have now are working but they are not of a scale to solve the housing problem. Different parties need to play to their strengths in order to deliver at scale. On the issue of access to finance and how much debt AHBs can take onto their balance sheet, that is where private sector and international players can play a role. Social housing should be ideal from an institutional perspective; pension funds, debt funds or infrastructure funds. These types of funds are urgently seeking an investment akin to social housing but we don't have as yet mechanism or structure of a scale suitable for them. Developments of a larger scale would also have more economies of scale in terms of cost. The current model where a private sector developer builds a certain number of units and has to set aside a proportion for social housing means the site has to be viable from a private development point of view in the first instance. That constraint can hold-up the social housing side of the development.
John O'Connor
I would highlight three issues about delivering on scale. The first is social mix. We need to deliver at scale but any large-scale development needs a mix of social, private and affordable rental housing. The second is we need housing associations delivering on scale. Other countries have larger AHBs and larger municipal housing companies that are capable of building developments at scale. Often the private sector is too focused on delivering social housing with its guaranteed income, whereas we need a private sector that is going to deliver mixed developments. The third issue is the skills and competencies within the public sector, between local authorities, state agencies and government departments to deliver what is needed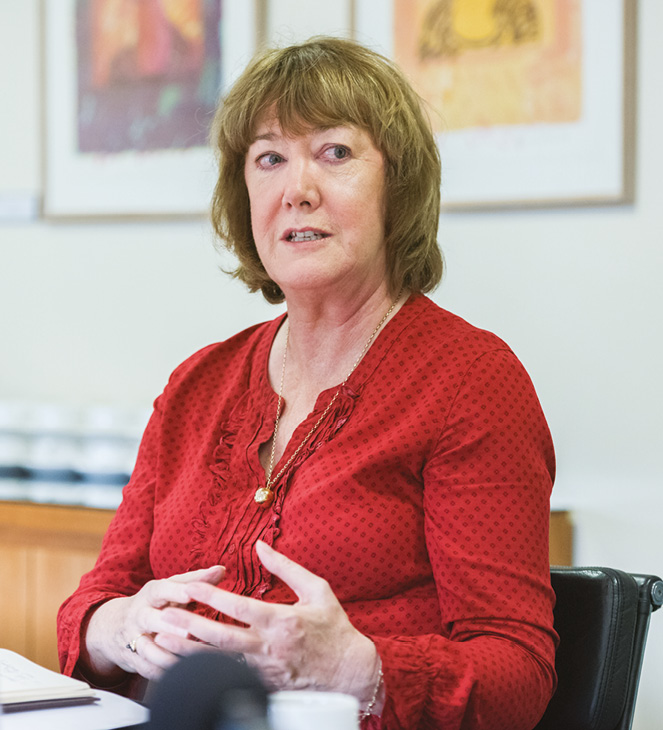 Hazel Jones
We have a plan and we now need to deliver on it. I have concerns around all three strands of delivery at scale. In terms of building new units there are concerns over the capability of local authorities. They simply don't have the resources or skills to deliver at scale and it's going to take time to ramp up. The second strand is buying units and there is ⇔6 billion available. The easiest way to do this is to buy units that the private sector is already delivering but that is a bit of a vicious circle as it will take away units from private developments so that you will not be delivering any more units overall. The third strand is leasing, which is what we are interested in. There are pension and investment funds interested in investing in social housing for safe long-term returns – but they are not interested in taking on risk. They are only interested in taking on units after they have been built and a lease has been signed. The private sector therefore has to take the risk from first looking at a piece of land to delivering the completed units. There are significant challenges across all sectors. We also have full employment; where are the workers going to come from to scale-up in construction?
Kieran Fitzgerald
The key issue is scale. How do we build projects that are of a suitable size and scale that are attractive to commercial investors and will also deliver the economies of scale to reduce costs? We also need to have mixed use with private and social housing. The appropriateness of the accommodation is also an issue. We don't generally need just three and four bedroom houses; it is a different type of mixed use. Trying to incorporate all these aspects into any single project is a big challenge. The PPP model will deliver a sizeable number of properties but that has taken significant time and how do we achieve this level of delivery on a continuous basis? The AHBs are the right people to deliver significant quantities of social housing but there needs to be consolidation within the sector – perhaps a focus on the bigger AHBs and utilising their skills and expertise to facilitate delivery of units at a scale.
What role does the private sector have to play in delivering social housing – contractor, operator, funding etc? And what advantage is there to having the private sector play a role?
Michele Connolly
The private sector can play a number of roles. It is obviously involved as the contractor on site for projects. That is a key role for them and they bring a lot of skills to that role. The private sector could also play a role as the operator, the building manager and tenancy manager of the houses, but the latter in particular is something the AHBs are particularly skilled at. The private sector could bring operational capacity to ease the pressure on the AHBs or take the role of building management leaving the AHB to manage the tenants. The private sector certainly could play a role in funding as government resources are limited. Social housing should be suitable for longer-term investors if we can overcome some of the obstacles. It is also generally a low cost of finance; not as low as government but Government is constrained in the funding it can make available. 
John O'Connor
The private sector is all over social housing. It is building new units and is also very active in the rental sector – with housing supplements, HAP [Housing Assistance Payment] and Housing Rental Accommodation scheme, there is a lot of provision of social housing coming from the private sector. On the delivery side, there are more and more turnkey developments being delivered by the AHBs working with the private sector, who design and build. That model is working well. On the funding side, the private sector is involved more and more. The other role is through long-term leasing. Overall, there is a huge role for the private sector in social housing.
Cathal Callan
The focus needs to be on the funding side as the contractor role is well established and we work with developers on their Part Vs or on their build units. That role will continue. What we need is a major planned social housing building programme that incorporates an appropriate tenure mix. There is also now an affordable rent issue that needs to be incorporated into any future plans.
Funders need vehicles they can work with and the AHB sector has improved significantly but AHB's need to access large amounts of private funding. There is still work to be done around capability and risk management for the AHBs. They need the right governance structures and to understand what they are getting into. There also needs to be consolidation in the sector. There are about 10 AHBs that have the capacity to grow and they should be enhanced to take on more private funding.
The private sector has a role in all three elements of social housing the key role being under a leasing type model. The AHBs are good at managing properties and tenancies so there is a conduit there with a leasing model to enable scale.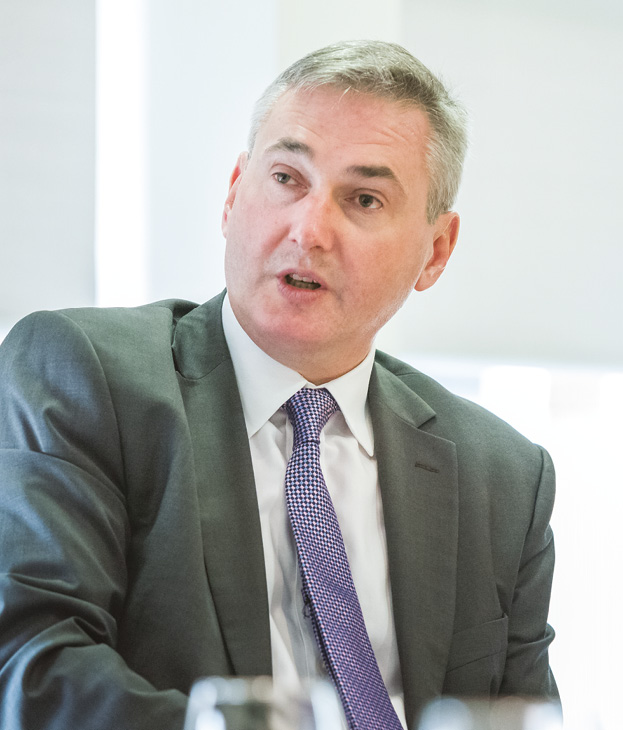 Eamonn Waters
We have a historically high amount of money being invested in social housing. We need to look at additional sources of funding and private funding has a complementary role. We need to put in place mechanisms for that to happen. Public and private sectors are not in competition and need to work together either in an established structure such as a PPP or new mechanisms such as new leasing arrangements that will allow private investment in housing units that can be leased on a long-term basis to give a level of security of tenure to the tenant and a security of supply to the State. It allows the private sector to invest in a socially responsible way. Investment in public housing is a good thing but the critical issue is that it should be complementary and should be structured through mechanisms that are mutually beneficial and transparent.
Kieran Fitzgerald
Social housing shouldn't cannibalise private housing but could facilitate additional private sector development. If a developer were to contract for a number of social housing units, that could provide the working capital to assist with the rest of the development. The social housing element could be the catalyst for unlocking particular developments. This is something we are exploring as a model. Regulation is also a key factor for large scale funding. Until now there has been a voluntary code of conduct for AHBs. The regulation coming into law will give lenders a lot more comfort that AHBs are set-up properly to take on additional funding and have the mechanisms in place to manage risk. It is a different world moving from grant funding to borrowing funds. Although the HFA [Housing Finance Agency] funding isn't bank funding it has started the governance process around borrowing for the sector.   
Hazel Jones
The private sector has a role to play in every single strand of social housing delivery. I can't imagine local government ramping up their housing departments and taking on more people onto their payroll. The private contractors be will delivering new units and the challenge for them is to bring along new methodologies to deliver faster and at scale and also with a commercial rigour. I have concerns about some of the modular housing being delivered and the price at which it has been delivered – we certainly could have delivered that cheaper.
We also have an interest in building management. We would see ourselves building the buildings and managing them for a 20-year period. We don't see ourselves as tenant managers, that is not in our skills set. The AHBs and local authorities have those skills. In terms of funding, we will get our own and it is off balance sheet. The private sector has a lot to offer and it is not in competition with anyone. It is part of a complementary three stranded approach to deliver social housing at scale. The private sector is also more responsive and flexible to deliver in the short term.   
What are the current blockages to the private sector playing a role?
John O'Connor
Access to land, in a broad sense. There are a lot of parties willing to develop and invest but there is a difficulty to try and build to scale. Lack of certainty and viability are the two big issues for the private sector. On the private sector side, you need a developer a funder and an operator. That could be one organisation or a number. There are many willing to invest but need land or a portfolio of properties to fund and operate. Access to development and portfolios of properties is the big stumbling block for the private sector.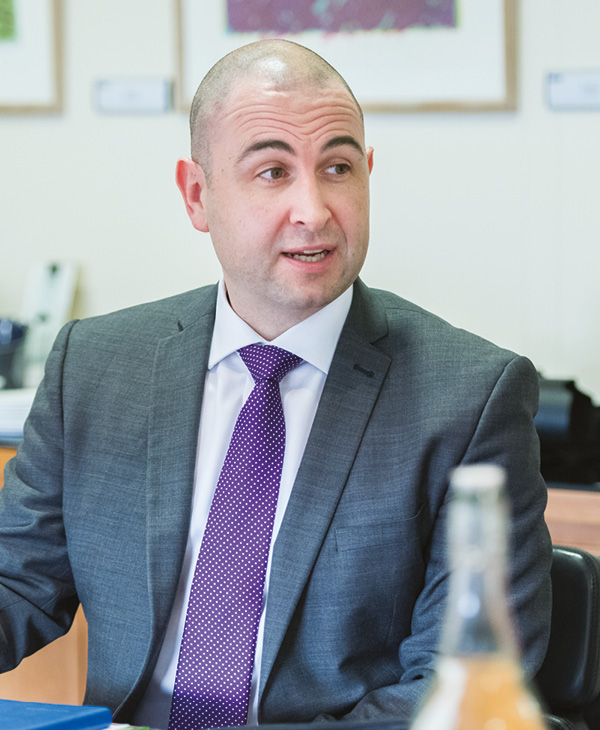 Kieran Fitzgerald
The big issue is the systemic undersupply in the market, to not only satisfy current demand but to address the backlog of demand. One big hurdle for us participating in the social housing sector is that we compete with the HFA in terms of providing access to funding. We have issued a number of term sheets over the past 18 months only to be unsuccessful with the HFA being the funder of choice in the social housing market. To address the crisis, we know commercial finance will need to form part of the solution as the government doesn't have unlimited resources. However, it appears we are just not at that point yet but we are ready to play our part.
Michele Connolly
There are two key blockages. The lease that the department has been working on has had a long gestation period. That will provide a mechanism to pull in private funding. Although we still need land on which to build units to have something to invest in. You need to solve both these problems. Getting the lease structure finalised will attract international funding which will help provide scale but it is still taking too long for projects to get on site. There are all sorts of valid reasons for this but if we continue to have a two-year gestation period for a project we will not build to scale any time soon.  Rebuilding Ireland and the various departmental changes are moving in the right direction but slowly.
Eamonn Waters
Funding mechanisms need to work for both sides, the private investor and the delivery of critical social housing. A critical point is that it should be off the State's balance sheet. The key goal is to have funding mechanisms to allow private investment in key social infrastructure that delivers on social policy priorities and that it is transparent. Private investment in social hosing is part of the solution.
Hazel Jones
From a practical perspective, there is the process and the project. You only deliver houses through projects. The problem is that the process is now holding up the projects. We have to make the projects happen. Why has it taken two years to produce the enhanced lease? Government is well used to issuing leases. The enhanced lease is the key to unlocking private sector models, like Bartra, for the delivery of social housing.
Another practical issue is the fact that we now have four local authorities for Dublin and in hindsight that's a mistake. We now have four different sets of standards and documentation. We need standardised documents nationally. Government could then issue a single lease for 500 units across the country, capping the number of units in any one area – we don't want another Crumlin or Ballyfermot but at the same time we can't be too precious and say that for every development we need to consider mixed tenure. Another issue we have encountered with a proposal to build 100 social housing units in Fingal and the application is being held up by another government department over Metro North. We also need social housing passports. If someone is on a social housing waiting list in Dublin they should be entitled to a house in another location if it is delivered sooner as the cost of land in Dublin is now so high.    
Cathal Callan
Clúid has to date funded its programme solely with the HFA as we wanted to put in place the correct structures and controls to enable future delivery. One of the key issues moving from the HFA for funding is the potential utilisation risk. Can an AHB commit to drawing down ⇔50 million over a period of time under the current funding structure? We have a pipeline of around 1,100 units between now and the end of 2018 and that is going to keep us fully occupied. That is the limit of what we can deliver no matter what form of funding. Where we have spare capacity is in manging units and that is why the leasing model is of interest. I would fully support the leasing model as there is not capacity in the AHB sector to deliver more units in the short-term by taking on debt. To get the leasing model to work there needs to be work done with the AHBs to fully understand the risks in managing social housing.
Eamonn Waters
The lease is in an advanced stage of preparation. It is essentially the same template that will be used on the mortgage to rent scheme and the high-level details have been published along with expressions of interest. We are close to finalising it and are now working with the Housing Agency and the NDFA [National Development Finance Agency] on the mechanism to offer it out to investors to come in and offer properties. On the issue of how long this has taken, we are dealing with public money and we have to ensure we get value for money and we have to go through process to ensure that. A critical element is that it has to be off-balance sheet and that requires a level of scrutiny and detail that wouldn't be seen with other leasing arrangements but we are at a very advanced stage and it will be ready by the end of the year.
This is not a new issue; are there solutions internationally in social housing that we could learn from?
John O'Connor
One area that other countries are better at than us is master planning. The plans for towns and cities in some other countries allow lots of players to get involved rather than just having one or two developers having control over a lot of land. Master plans give certainty to what is permitted and they can be quite specific. Secondly, the State and local authorities usually have control of the land. They either own it or can buy it up. Thirdly, they put in infrastructure; roads and services. In the Netherlands, they put in all the roads and services and then others, such as housing associations and the private sector, come along and build. They also have large scale housing associations and municipal companies. Lastly, they have long-term planning, with strategies lasting 40 to 50 years even when there is a change of government. Again, in the Netherlands the funds for housing associations has been in place for many years and there is total certainty. This helps them get funds to invest and gives them access to low cost finance. They also have a guarantee fund to step in if something goes wrong and there is another independent organisation that does a viability check.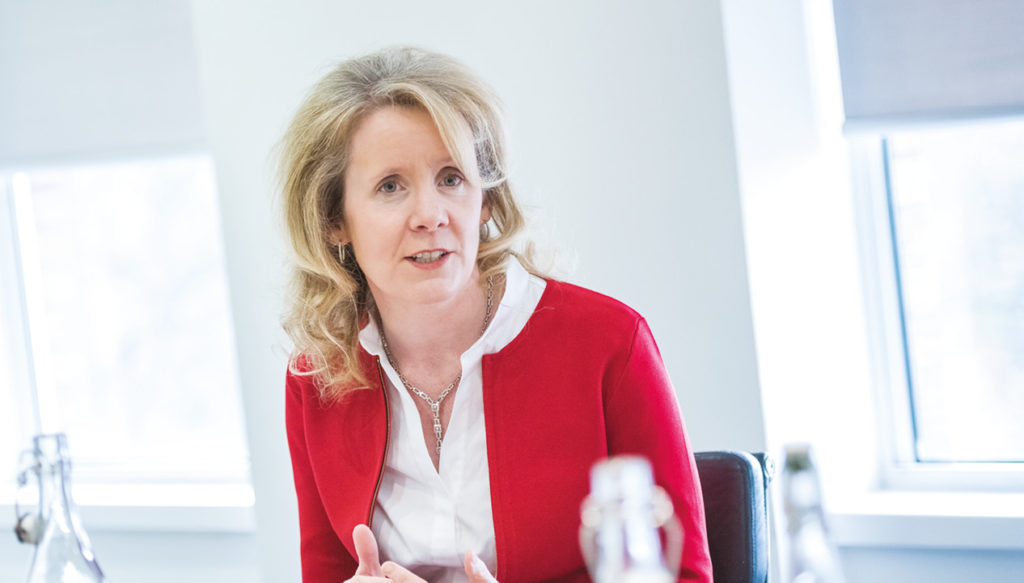 Michele Connolly
The Netherlands have a very clever guarantee fund that is off the government's balance sheet. It puts a levy on all schemes which goes into a central pot and in effect underwrites some of the AHBs risks. It is a very neat solution to fix part of the jigsaw. Social housing is a multifaceted problem and it needs many solutions like this. In the UK and some other jurisdictions smaller entities join together to get scale. Smaller AHBs come together to raise funds. There is also aggregating of sites or funding for sites. A lot of continental models are different because their system of subsidising rental costs for social housing tenants is different.
Cathal Callan
That could be addressed by a review of the differential rent policies. If we had a uniform differential rent we could look at enhancing the level of rent without affecting affordability issues for tenants.
Eamonn Waters
There is work under way on that at the moment on the aggregator model. The department put in place an innovation fund for AHBs to develop innovative funding models. The Irish Council for Social Housing (ICSH) has received funding from the department to develop a special purpose vehicle to aggregate private finance for the AHBs. On the idea of cost rents, there is a commitment in the Programme for Government to develop cost rental models.
Cathal Callan    
I'm a member of the AHB group working with the ICSH and we looked at a Welsh model for AHBs aggregating and we hope to have something out early next year on that. Taking a longer-term view, I joined the AHB sector just as the Celtic Tiger fell over and the funding for social housing stopped. The CALF and PAA funding mechanism was quickly put in place, this funding process works well from an AHB perspective. What we need now is a basis of funding that continues to work but is also future proofed for the next 50 years. There is a lack of certainty at present and social housing is still too local in its decision making and linked to parish-pump politics. The country needs a central policy put in place over the next year or two that clearly states: this is how Ireland does social housing.
Michele Connolly
That is the same for all infrastructure.
We need to start with a vision of where we want to be in 50 years' time and then work back. Rebuilding Ireland is good for an immediate plan to address the immediate problems but what it doesn't do is give a long-term solution.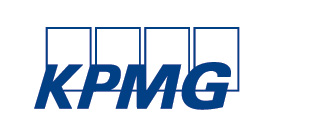 ---
Participants

Cathal Callan
Cathal Callan is Director of Finance and Corporate Services with Clúid Housing responsible for the finance, legal, and IT departments and in addition. He joined Clúid Housing in 2009 and he is also Company Secretary. Cathal is a Fellow of the Association of Chartered Certified Accountants and an experienced finance and housing specialist. He has worked for over 20 years in residential housing finance; both in private and social sectors.

Michele Connolly
Michele is head of KPMG Corporate Finance and the lead partner for all KPMG infrastructure and project finance assignments in Ireland. She has advised on property, project finance and infrastructure transactions for over 17 years specialising in structuring transactions and raising finance. Her areas of focus include housing (including social housing), commercial property, transport, healthcare and bank deleveraging. Michele is a member of Property Industry Ireland and a regular author of infrastructure related articles in specialist and national press. She was a board member of the Dublin Chamber of Commerce for six years and is currently the Honorary Treasure of the National Maternity Hospital.

Kieran Fitzgerald
Kieran is a senior member of the social infrastructure team within AIB Corporate Banking. AIB is focused on providing funding to the social housing sector through direct lending to Approved Housing Bodies, Local Authorities and providing development finance to those companies seeking to build social housing units. He has over 10 years' banking and corporate finance experience, utilising project finance techniques to structure funding solutions to a variety of sectors.

Hazel Jones
Hazel is a Chartered Engineer and Town Planner with over 25 years' experience in the design and delivery of major developments. Prior to her current role she had several senior roles with SIBNI, Ballymore (Ireland) and Treasury Holdings. She currently leads Bartra's Social Housing Fund and is working to deliver a significant portfolio of new supply social housing for long term lease to local authorities.

John O'Connor
John O'Connor is Chief Executive Officer for the Housing Agency, which is a statutory body set up under the aegis of the Department of Housing, Planning and Local Government. John is a structural engineer by background and has a wide range of experience in both the public and private sectors. He has extensive experience in the development, provision and direct delivery of housing, particularly in the areas of social housing, affordable housing and regeneration projects. The Agency was established to provide the Department, local authorities and approved housing bodies with support and advice on the delivery of housing and housing services; in addition to a range of other services.

Eamonn Waters
Dr Eamonn Waters is based in the Housing Funding Mechanisms Section of the Department of Housing, Planning and Local Government. This unit oversees the Social Housing PPP Programme and is developing innovative funding models for the delivery of social housing using alternative funding sources. Holding master's degrees in Mass Communications and in Policy Analysis, and a Doctorate in Governance, Eamonn's academic research has examined value for money in public infrastructure spending and policy innovation involving new technologies.