Technology
Post Covid-19: The future of digital public services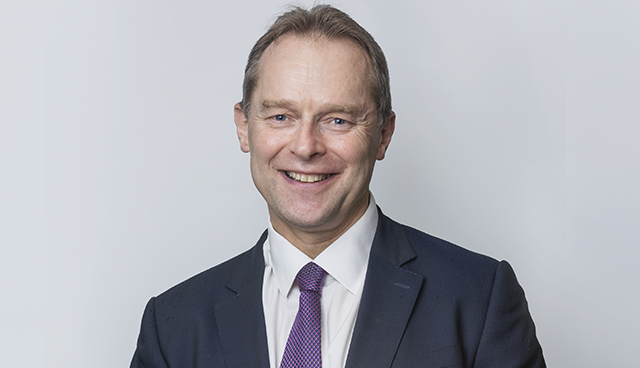 Irish Government CIO at the Department of Public Expenditure and Reform, Barry Lowry, discusses the acceleration of digital public services use and the influence on the forthcoming National Digital Strategy.
Highlighting the acceleration of digital services since the outset of the pandemic, the Government CIO believes that changed habits are here to stay and must be built upon if Ireland is to achieve its digital first ambitions.
Speaking in broader terms than government alone, Lowry points to significant shifts in purchasing habits but also in businesses, with digital pervading in sectors in ways that were never thought possible in 2019.
"Circumstances have forced organisations to rethink the entire way in which they work, and they have had to respond, or they wouldn't be here," states Lowry, emphasising that governments have also had to change.
The CIO is quick to point out that while the past two years of pandemic have served to accelerate uptake and interaction with digital public services, acceleration has built on a trend of constant improvement.
Gov.ie, the central portal for government services and information didn't exist in 2016 but by 2019 it had achieved a "very respectable" five million hits for the year. However, between January and April 2020, the first few months of the pandemic, the portal had over 35 million visits.
Lowry points out that Gov.ie became to "go to" source of detailed information during the pandemic covering everything from infection figures to accessing emergency benefits and obtaining Digital Covid Certificates.
Similarly, the number of verified MyGovID accounts also saw exponential growth from below 500,000 in early January 2020 to over 630,000 accounts in early May. Again, this was a spike that was building upon a steady growth from 8,300 in 2016 to 447,000 in 2019. In 2020, this figure almost doubled to 929,000 and at the end of September 2021, almost 1.3 million verified accounts existed, meaning almost 40 per cent of the Irish adult population now have a MyGovID verified account.
The figures mean that Ireland has moved ahead of many heavy-hitting digital countries and research by Gartner recently showed Ireland to be the fastest growing country in the world in terms of uptake and usage of digital ID accounts.
However, Lowry is quick to point out that there is still work to be done. In the latest DESI 2021 figures, while Ireland ranks at fifth place overall, it is 17th amongst EU member states for the eGovernment Services. Ireland's 69 per cent score is below the EU member state average of 71 per cent.
The CIO believes that Ireland needs to go further than good growth and evolution of digital public services and actively push digital government at every opportunity, as is being done in many other EU countries.
Collaboration
The Government CIO outlines that beyond uptake and usage of digital services, the pandemic has also served as an accelerant of collaboration. Pointing to the emergence of Ireland's Covid Tracker app and the digital Covid certificate as two very successful pieces of technology, he outlines that the projects were delivered through the excellent collaboration between five public service bodies and four private sector partners, who were never all in the same room together.
"The message from government going forward has to be that the use of technology can facilitate not just a better service for people that are comfortable with using it, but a better service for everyone."
Lowry says that those projects are also exemplars of pandemic-driven innovation; the previously untested use of Bluetooth to identify contacts was successfully delivered in a very short space of time and APIs, QR codes and cloud were all critical elements of the Digital Covid Certificate solution.
Collaboration is being taken further by the Government's The Future Tech Challenge pilot competition, a collaboration between Ireland's public service and private sector actors to drive innovation and technology adoption in order to solve pressing public service challenges.
In October 2021, the Our Public Service team invited nine public service bodies to pitch their ideas to a panel of industry experts across three categories of remote connectivity; artificial intelligence; and cloud computing, with the winning projects securing services to the value of €100,000 and a partnership with an industry leader to develop their projects into fruition.
Pan-European digital
Lowry also contends that the two years since the onset of the pandemic have presented opportunities for digital government interoperability. He expresses his disappointment that the EU was not able to act on Ireland's offer to deliver the digital tracker app together but says that that delivering interoperable systems was the next best step.
In seeking to deliver on its ambitions for a digital decade, the European Commission has launched the communication Digital Compass: The European Way for the Digital Decade identifying four main goals to reach over the next decade in the form of:
a digitally skilled population and highly skilled digital professionals;
secure and sustainable digital infrastructures;
digital transformation of businesses; and
digitalisation of public services.
Lowry states that the four compass points will be the basis for Ireland's National Digital Strategy to be published in January 2022. However, meeting some of the targets will be challenging. For example, in relation to eHealth the communication calls for 100 per cent availability of medical records digitally. Another challenge will be the ambition to have 20 million plus people skilled as ICT specialists in the EU, which equates to around 6 or 7 per cent of Ireland's workforce. Significant steps will be taken to raise current levels of around 4 per cent of the workforce working in digital.
"At government level we have responded to the challenges coming from Europe and to some extent we have gone further in that we're working to not just have government services available digitally, but that they are actually being consumed.
"Importantly, digital government is not just for those who can do digital. It is also about freeing up resources for those who cannot. The message from government going forward has to be that the use of technology can facilitate not just a better service for people that are comfortable with using it, but a better service for everyone," Lowry states.
Re-emphasising the need to build upon pandemic-driven acceleration of digital public services, Lowry concludes: "2021 was a pivotal year and a year that we will build upon."