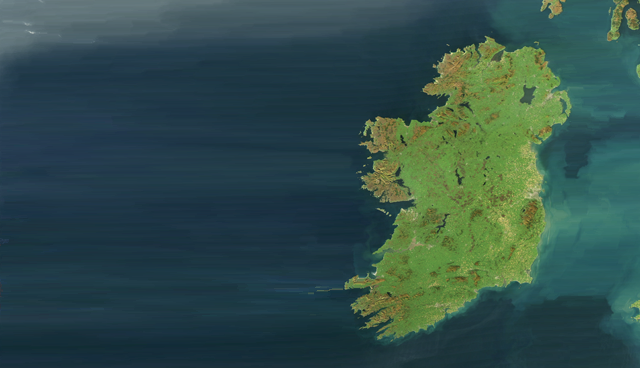 The preliminary results of the 2022 Census show the highest population recorded in any Irish census since 1881 and the highest in the State's history. With all but one constituency now breaching the legal limit of TDs to people ratio, at least 11 new TD seats will be needed to satisfy constitutional laws.
Preliminary results for the 2022 Census released by the Central Statistics Office (CSO) in June 2022 show the population of the State to have reached 5.1 million, a record level since partition and the foundation of the Irish Free State and a high in any Irish census since the 1881 census of the entirety of Ireland showed a population of just under 5.2 million people. Coupled with the 2021 Northern Ireland Census showing a population of just over 1.9 million people, there are now seven million people in Ireland, again a high since the 1841 census (8.18 million).
Overall, the preliminary results showed a population of 5,123,536 on census night, a 7.6 per cent increase on 2016 levels. The total population increase of 361,671 was accounted for by a natural increase (births minus deaths) of 171,338 (47.4 per cent) and a net inward migration of 190,333 (52.6 per cent). 2,593,600 females and 2,529,936 males were recorded, with respective increases of 7.7 per cent and 7.5 per cent, making the State population 50.6 per cent female and 49.4 per cent male.
Population by county and political representation
The population in all of the State's 26 counties increased between Census 2016 and Census 2022, with the highest growth in counties Longford, Meath, and Kildare, where growth rates of 14 per cent, 13 per cent and 11 per cent respectively were recorded. The lowest increases were recorded in counties Donegal and Kilkenny, both 4.5 per cent, and Tipperary and Kerry, both 5.1 per cent.
With a population of 5,123,536 people and a total of 160 TDs, the results also show that the average number of people per TD for the State is 32,022, meaning that an increase to the number of TDs will be required under the limits set within Bunreacht na hÉireann. The constitution states that political representation at Dáil level must have a minimum ratio of one member per 20,000 population, and a maximum ratio of one member per 30,000.
38 of the 39 Dáil constituencies in the State now show an average of over 30,000 people per TD, with Limerick County the only constituency still within the legal limits for representation. The constituency with the highest number of people per TD is Dublin Fingal, with 34,138 people per representative. With An Coimisiún Toghcháin expected to return its report on revised constituency boundaries in 2023, barring a change to Bunreacht na hÉireann, at least 11 extra TD seats will need to be introduced into the Dáil, a figure that could theoretically reach as high as 250 and still fall within the constitutional limits. An Coimisiún awaits the final figures, upon which it will base its 2023 recommendations.