An independent TD who topped the poll in South Kerry, Michael Healy-Rae is the youngest son of Jackie Healy-Rae. A former member of Kerry City Council, Michael has also sat on the board of the Citizen's information Board. Prior to entering politics he was a local businessman.
How did your political career begin?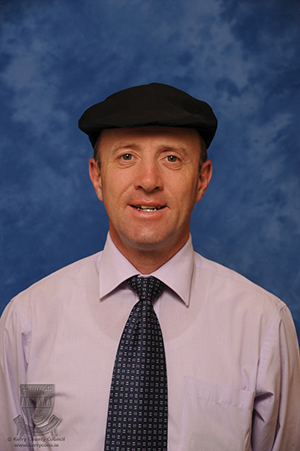 I have been involved in politics as long as I can remember. I was always involved in supporting my father's political career. For each general election that he contested I was his director of elections. I worked alongside a great army of loyal supporters who worked so hard every time to ensure that he got elected.
In 1999 I ran for council myself in the Killorglin electoral area and after a massive effort where I was again accompanied by great canvassers I managed to get elected, but only by a small margin. From there, I went on to contest council elections in 2004 and 2009 . I was a member of the Southern Health Board, then the HSE and I became Mayor of Kerry on two occasions in 2004-2005 and 2007-2008. This was an extremely challenging, but rewarding time. I learned an awful lot during my years on Kerry County Council about how local democracy works. I could never praise enough the work of both urban and county councillors. I believe they play a massive role in our democracy and I always appreciate their work.
What are the most challenging and rewarding aspects of the job?
In 2011 when my late father retired I was very grateful and thankful to the people who elected me to Dáil Éireann and who did so again in the recent election, and not only that but who also elected my brother Danny Healy-Rae. For that I am very grateful. Helping people and trying to deliver results is obviously a very rewarding aspect of the job. The difficulties that we are facing in Kerry are very diverse and include facing the many health problems we have and trying to ensure that we've more services in our county, trying to create more sustainable jobs, dealing with the challenges in agriculture and ensuring that we have more and improved infrastructure. Each of these challenges are very important and must be dealt with as a matter of priority.
What is your most pressing priority?
The three issues I regard as the most important right now are health, housing and increasing the number of jobs in our economy, but there are an awful lot of other issues. Our nurses and doctors working in the community, whether it is in our University Hospital in Tralee, Cork University or all of our Community Hospitals they are challenged on a daily basis in trying to manage with the resources that are being given to them. Ensuring that people have access to the facilities they need and trying to reduce waiting lists for necessary operations is obviously of paramount importance. It is shocking to think at present people are actually going blind while waiting to have cataracts removed from their eyes. This should not happen in a civilised modern society.
How do you think the Oireachtas can better engage with citizens of Ireland?
I believe that all elected Oireachtas members genuinely do their level best on behalf of the people they're representing. People should ensure that not only do they avail of the the services of their county councillors but also their Oireachtas representatives to assist them in every way they can to make their lives better. This is of paramount importance.
What are the unique features of representing a rural constituency?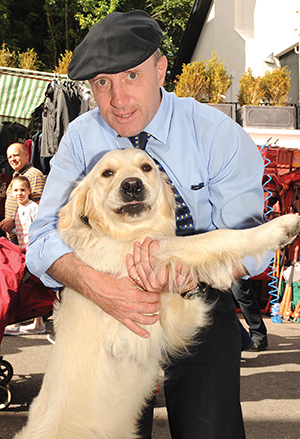 Being a rural TD representing a rural constituency is a very special and unique opportunity for any politician. I feel privileged to represent the county of Kerry whether it's from Valentia to Tarbert, our county in my opinion is very special and it is an honour to represent the people in it. Because of our distance from major centres of population we have extra problems that other counties may not have or even consider. Our road network is absolutely massive and I really believe that the last two or three miles to everybody's home is the most important stretch of road in the whole world to that family. It takes a lot of resources to maintain and improve this existing road network.
Because of the fact that many people in our county are involved in farming and our land is predominantly poor, it is difficult for people to make a living from these family farms. I was really disappointed when the Rural Environment Protection Scheme (REPS) was stopped, as this was a good source of supplementary income to family farms. Our tourism sector in County Kerry works very diligently to try and improve what is actually a massive and essential service. Trying to keep small businesses going in a rural constituency is extremely difficult. Winter time obviously proves extremely difficult as income falls dramatically during this time of year due to conditions and a drop in tourist numbers.
What do you think is behind the rise of the independents?
I believe that the considerable rise in support in Independents is down to the service that Independents can give without being shackled to major political parties. From a personal point of view, being an Independent in a constituency such as Kerry is a great opportunity to work for and on behalf of our communities in a very special, hardworking and diligent way. I would hope that in the years ahead, counties such as Kerry will always continue to have Independent TD's representing their views, issues and families in Dáil Éireann.
How do you like to relax in your free time?
Since getting elected to Kerry County Council and subsequently to the Dáil, free time has become very scarce indeed. At Christmas time I enjoy shooting, as it would have always been a hobby of mine.